Inspiration From A Wedding Bouquet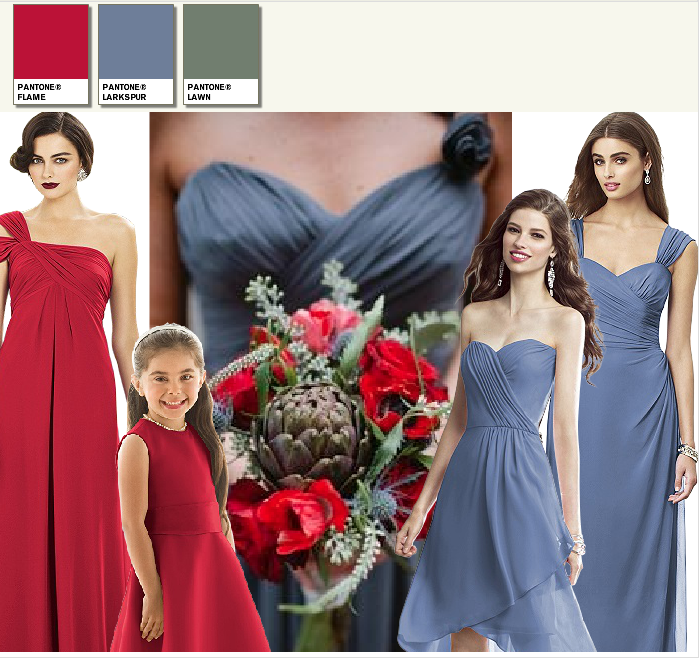 Inspiration for your wedding day can strike in all sorts of ways. You may read a book that gets you thinking. See a film. Go to a show.

I spend a lot of time looking at photographs of weddings and sometimes one just jumps out at me - like the one of the dress and bouquet on the moodboard above.
I think the bouquet is fantastic - that's an artichoke flower in the middle but what really gets me is the colour combo. It's definitely a shot to inspire and show to your florist. I love the way it dazzles against the blue/grey of the bridesmaid gown.
Dessy has bridesmaids dresses in similar colours - larkspur and flame - so you can achieve same colour palette (the dresses shown on the bridesmaids above are all by Dessy).
Work your accessories into the mix. Add detachable chiffon flowers to the neckline or waist of your bridesmaid dresses. Maybe a floral headband? Ballet flats in reds and greys - the bridesmaids don't all have to wear the same shade - mix it up a bit.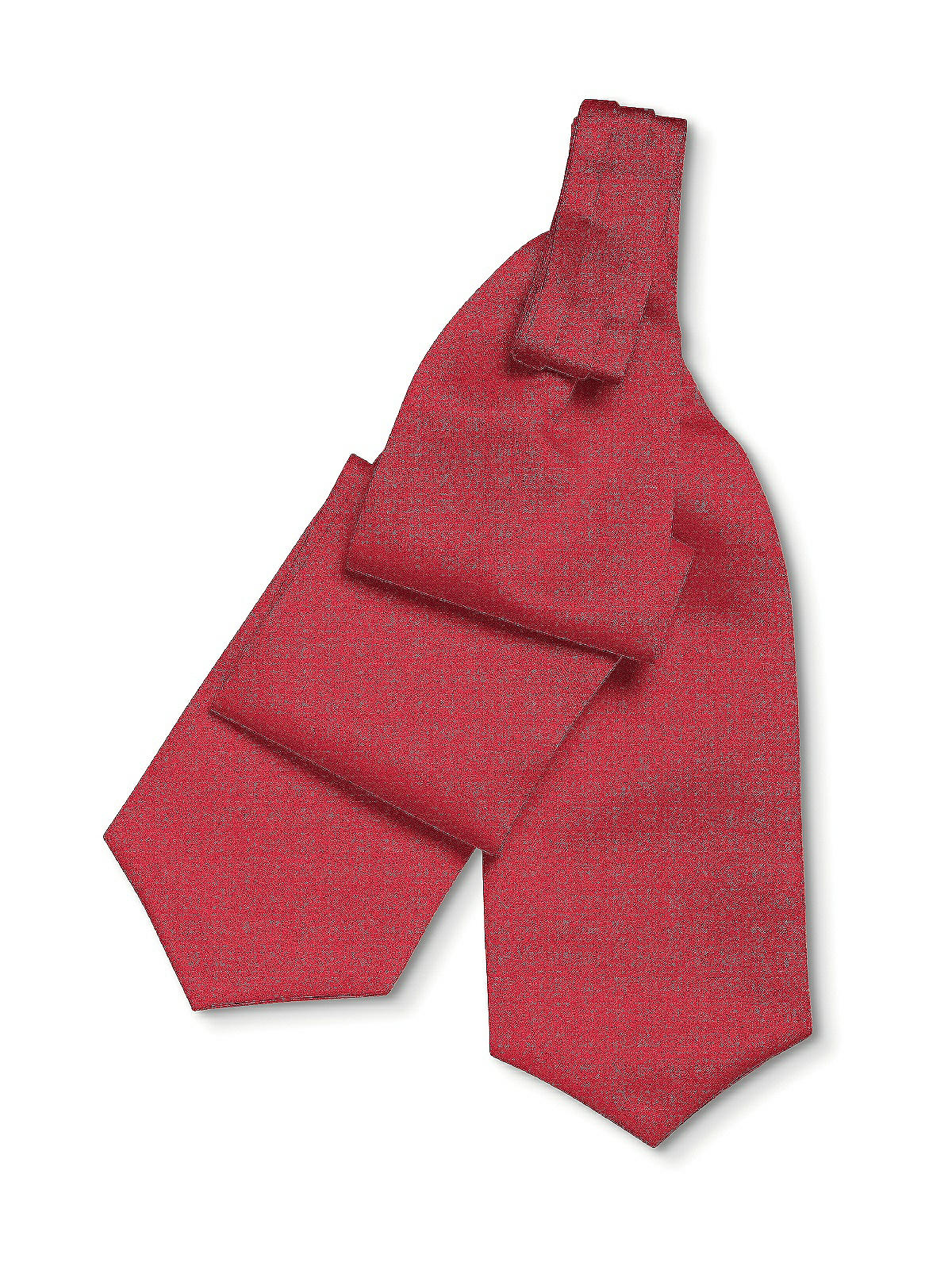 Add a flame coloured cravat for the men (or larkspur if that's what you prefer). You could put the groom in one colour and the groomsmen in the contrasting shade.
Putting your bridesmaids all in the same shade looks rather dated - today's brides are mixing it up a bit and bridesmaids are loving it. Use two or three colours for your palette and let each maid choose the colour that suits her best.
I love this larkspur/poppy red colour combo. I think it would work beautifully at an autumn or winter wedding. Particularly if you want some more unusual shades.
Dessy has frocks and accessories in a rainbow of colours.
Happy colour planning!
Photograph of bouquet via Find.com