Renting a Wedding Gown: Would You Do It?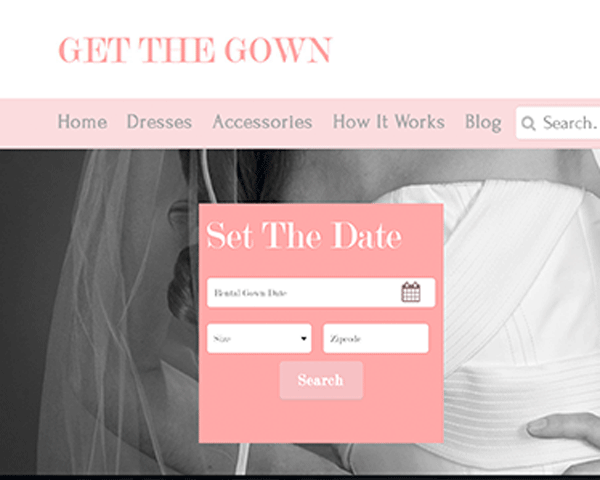 Wedding gowns are not dresses "you can wear again". They are often costly and take up space in your home for years to come after your wedding. Well, Jessica Berriman, founder of wedding dress rental company Get The Gown started the company for these exact reasons.
We recently spoke to Berriman who explained that brides-to-be can shop for their dream designer gowns at their convenience when they have time and with whomever they like.
"They can try these dresses on from the comfort of their own homes, and not have to worry about gown upkeep," said Berriman.
Berriman said upkeep refers to cleaning, preserving and storing their wedding gowns all for a fraction of the retail cost. Brides-to-be simply find the dress, reserve it, flaunt it and return it.
Get the Gown is independent, meaning they have no formal designer relationships. The company acquires dresses from various locations such aS designer boutiques. Inventory for wedding dress rentals includes luxury brands, including Oscar de la Renta, Vera Wang, Monique Lhuillier, Yumi Katsura, Carolina Herrera and others.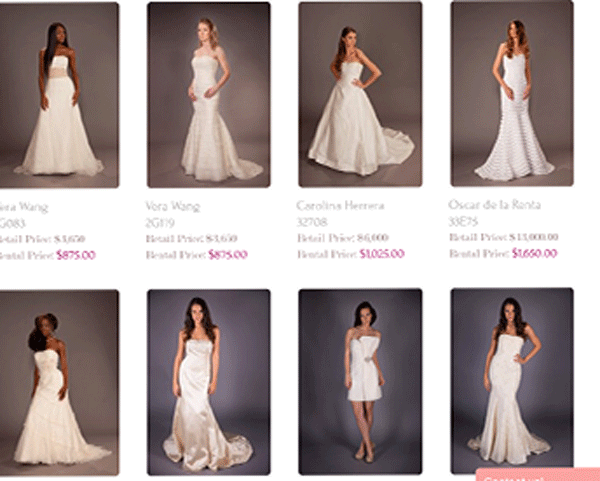 Berriman said the gowns are not necessarily from this year's collections, but Get The Gown carries gowns from recent collections that are "in vogue."
The company began when the founders of Get The Gown were getting married and the bride-to-be, Berriman, couldn't make sense of purchasing a designer dress that she would only wear once.
"I also didn't want to waste time traveling around town to find my perfect dress; deal with cleaning the dress afterwards; not to mention finding a corner of a closet to store the dress – 'until death do us part,'" said Berriman.
Berriman began searching online for a place to rent her dream gown, but couldn't find anything. She knew that if men were able to rent their tuxedos for their special day then she should be able to rent her dream gown for hers.
"After speaking to many of my friends, both recently engaged and married, I found this to be a great idea and Get The Gown was born," said Berriman.
Berriman said brides are doing this due to convenience, time and cost. Today's brides are busy making an impact on society, climbing the corporate ladder or philanthropy.
Get The Gown allows brides to get their dream designer dress without having to compare its cost to necessities, such as a car or a home, waste less time traveling to numerous boutiques, choose from an ever-growing selection of couture wedding dresses and reserve them up to a year in advance.
Other pluses are that it allows brides to change the wedding dress due to life changes, such as getting pregnant and weight change and having a wedding gown and accessories shipped to them and wearing the wedding dress without having to maintain it after the occasion.
The savings of renting a wedding gown for your wedding can be up to 90% off the retail price. For instance, a wedding gown that normally retails for $11,000 could rent for as little as $1,100.
Now that brides are saving a ton of money on their wedding gowns, a bigger thank you (in a form of a bridesmaid gift) can be given to your bridesmaids! Check out Dessy.com for our wide variety of accessories!
The question we have for all of you brides-to-be is an obvious one – would you rent your wedding gown?