How to Have a Circus Themed Wedding!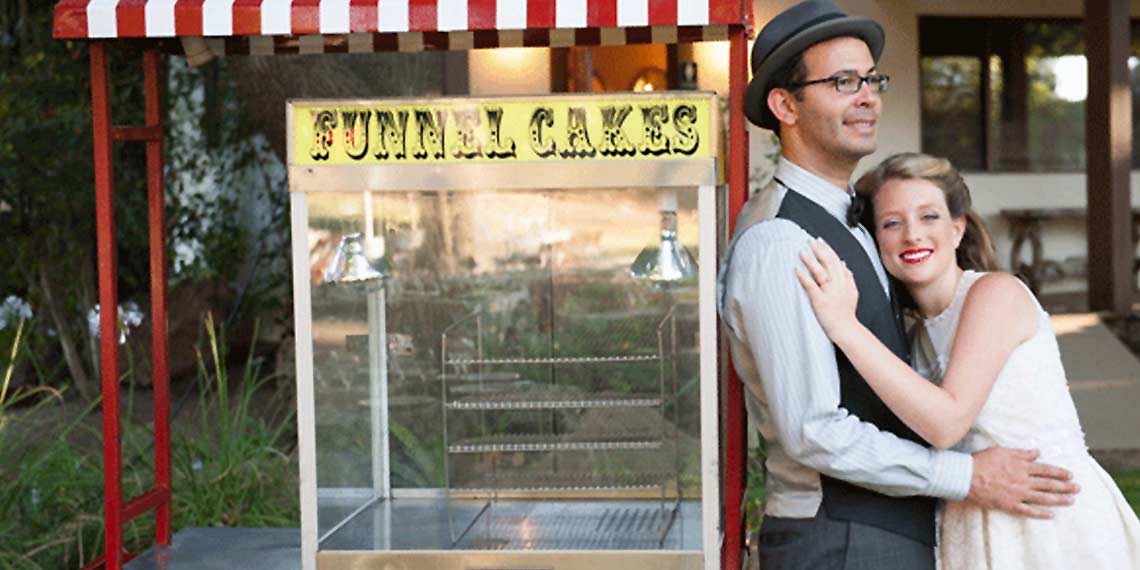 Aside from the warm weather and all the weddings the summer brings, we can't help but enjoy some carnivals and circus events in between! Why not conjoin the fun of a wedding and a circus into one? This couple had this exact idea in mind with their own wedding and we think it is such a fun way to celebrate the beginning of a new life together!
Circus Wedding Tip 1: Hire professional circus acts to provide entertainment at your wedding. Know anyone that juggles or knows how to walk tightrope? Have them at your wedding!
Circus Wedding Tip 2: See if any specialty grocery stores or local antique shops have vintage bottles and cans laying around that can be used as decor or for fun circus games. Anyone know how to play a mean game of ring toss?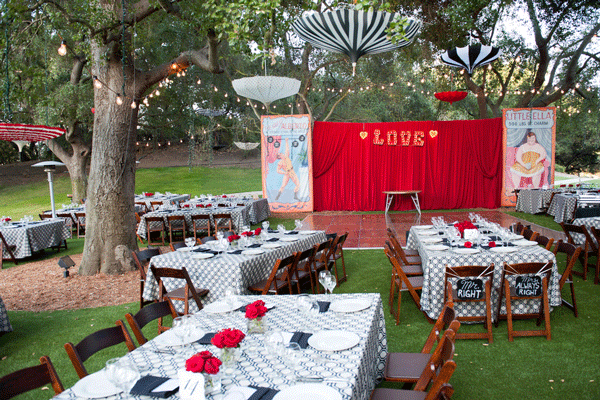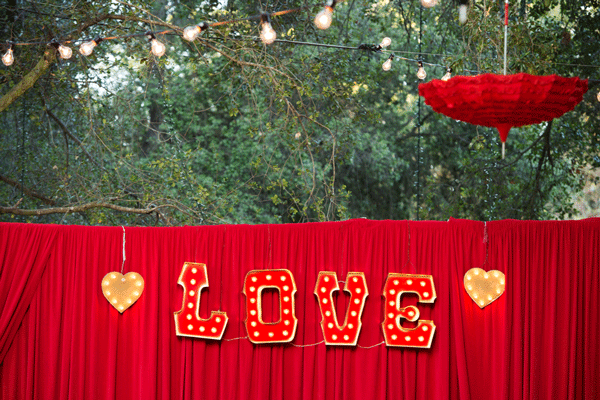 Circus Wedding Tip 3: Today photo booths are popular at weddings and events. Make your own photo booth using an old picture frame and make a big sign that says "Photo Booth". Again you can visit any local antique shop for vintage looking frames, or make your own with a visit to a craft shop.
Circus Wedding Tip 4: Design your wedding venue with a red and white stripped circus tent. This is the best opportunity for an outdoor wedding. During the cocktail hour, instead of the traditional fare, have popcorn machines, funnel cake cart, and cotton candy machines. Have circus like games throughout and maybe even a game of corn hole too!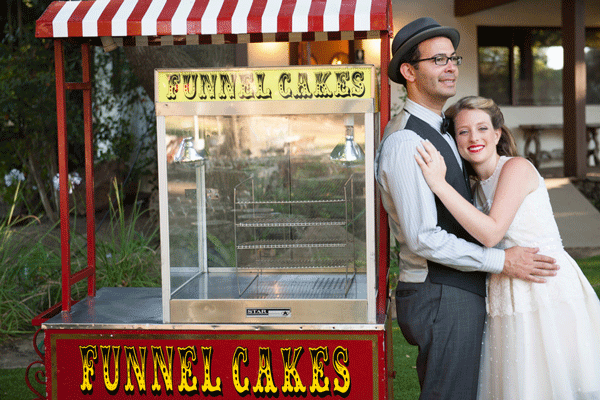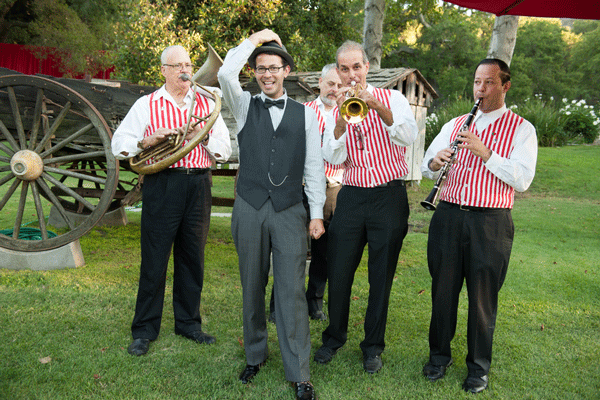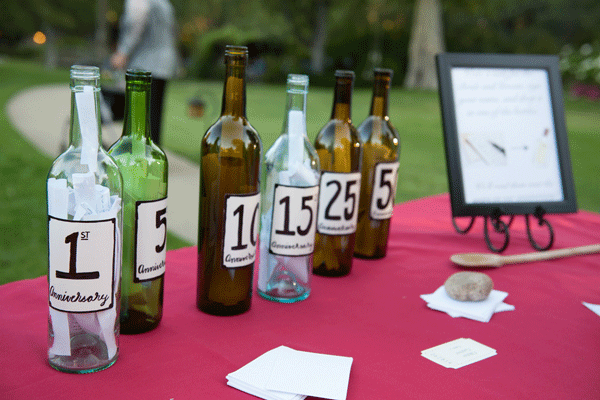 Circus Wedding Tip 5: Have your bridesmaids in bright colors - rich royals and reds and yellows. Bright pops of color to further bring out the circus theme! And maybe top hats or Derby hats for the men?
---
Wedding photos by The Big Affair Photography