Why Deliberately Mismatching Your Bridesmaids Dresses Totally Works
It's probably going to raise an eyebrow amongst traditionalists.
But it's one trend that we think should never go away.
And that's the trend for deliberately mismatching your bridesmaids' dresses.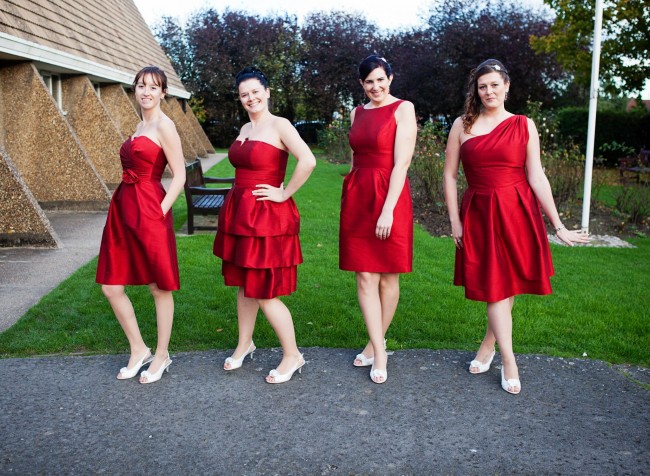 Four girls, four different dresses. So each girl can flatter show off her best points!
We're talking necklines, colors
Because not every girl suits the same dress. What makes one of your friends look fabulous will make another look dowdy. And you want each one of your maids to look and feel their best. Don't worry, your girls aren't going to look untidy. Ungroomed. Oh no. Just hold the whole look together with a single color and the different necklines will blend in beautifully.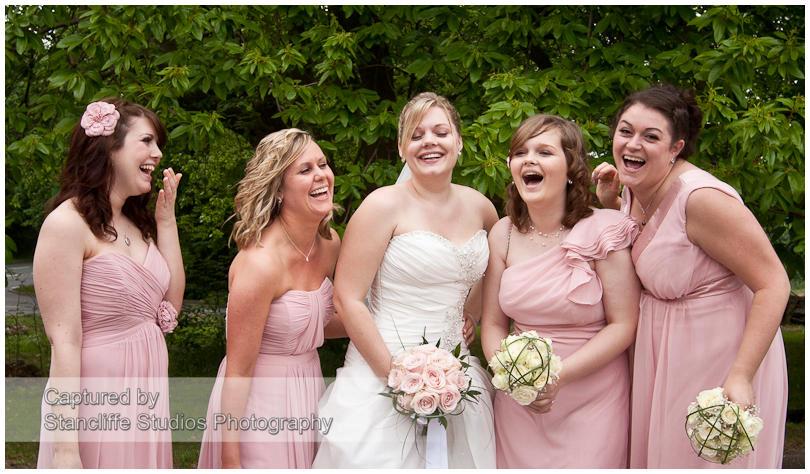 Four different necklines. Four different very happy girls. One soft color holding the look together.
Just take a look at all these photographs of happy girls dressed in their Dessy bridesmaids dresses at real weddings. Like the one you're planning.
All the images are via our Facebook page. They're the real deal and show how choosing different frocks and different colors is a real option for you.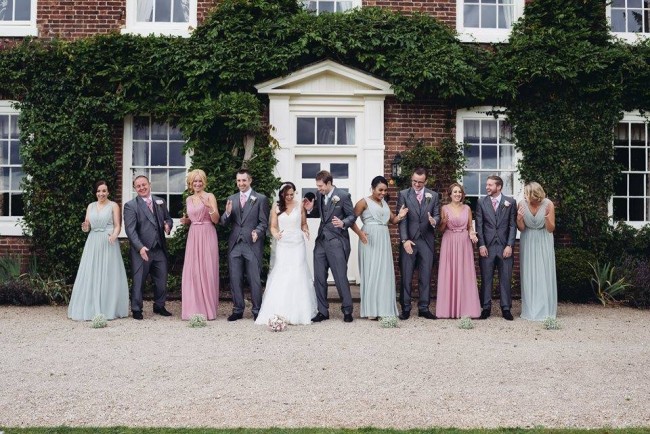 And you can mix it up with two contrasting colors if you wish - so smart and just a little quirky!
Here's how to do it
First off, have a look through Dessy's bridesmaids styles to pick out the kind of dresses you like. Don't forget to choose different necklines, different colors and different lengths. Then maybe start a Pinterest board of what you like. Get your wedding color theme going.
Share the board with your girls. They'll be delighted that they are part of the choosing. Then find your local Dessy retailer and get trying on those dresses.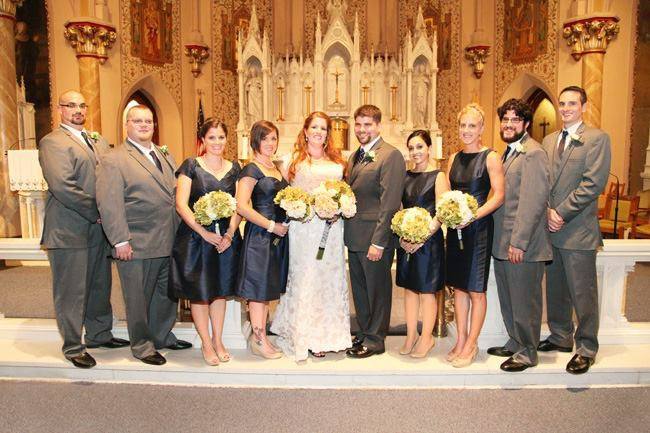 Smart black bridesmaids dresses by Dessy - and they're all a little different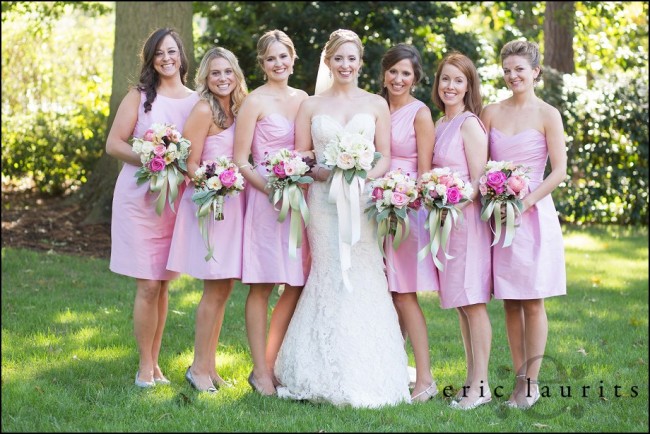 Sweet pea pinks ...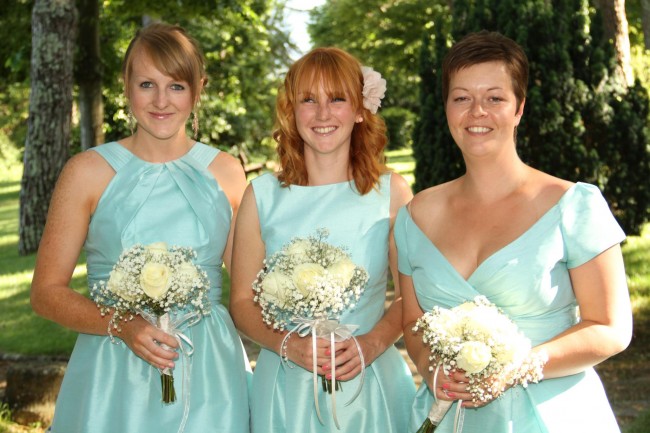 And aquamarine
All the bridesmaids dresses shown above are available from Dessy and the pictures are of real weddings taken from Dessy's Facebook page.