Variations on a Wedding Theme of Raspberries and Roses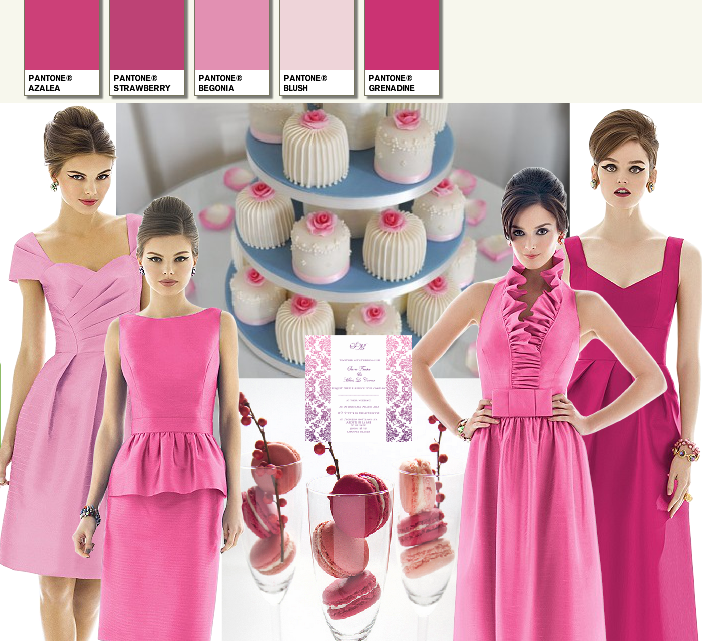 Some things are just made to be together.
Champagne and strawberries. Roses and weddings. You and your fiancé.
At the moment I'm having a bit of a moment about all things pink and weddings. I'm not talking sickly pinks - more dramatic shades of pink. Raspberry, fuchsia, magenta (I know that's purple but really ...)
And when I got to looking about I realised that apart from bridesmaid frocks in divine shades of pink you can find macarons in different pinks.
You can have rose themed cupcakes in a rose flavour if that's what you want - or a raspberry flavoured wedding cake.
And of course roses at a wedding are a timeless classic - and they come in several different pinks too.
Image credits:

All bridesmaid dresses by Dessy.

Deep pink wedding invitation by Ananya.

Rose flavoured wedding cupcakes by Genuine Cakes.

Macarons by MowieDelicious.