Getting married on a beach? Here are some ideas for some different photographs ....
Ah ... a beach wedding.
Endless skies. Soft white sand. A gentle breeze.
The thing is, you want your photographs to be a little arty, a bit different.
Not the regular standing under the palm trees type.
I've just been sent these images by Free The Bird and it struck me that they captured the atmosphere of a beach wedding beautifully but were really quite unusual.
The bride here is wearing a soft blue wedding dress rather than a traditional white or cream ivory number and it works perfectly with the whiteness of the sand and the pale sky, adding a beautiful colour accent.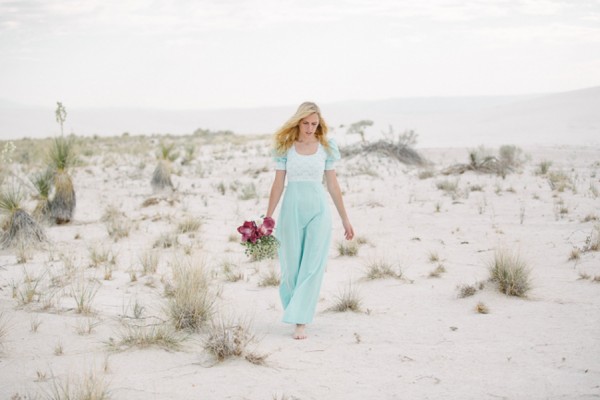 A shot of you walking barefoot through the dunes would be dreamy and romantic ...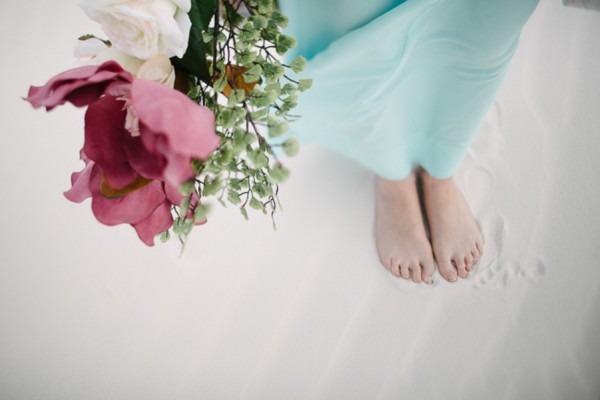 Ask your photographer to take a shot from a different angle to emphasise the naturalness of your surroundings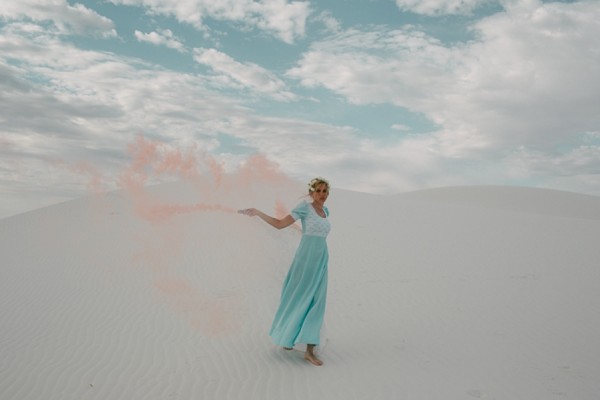 Let your veil blow behind you in the breeze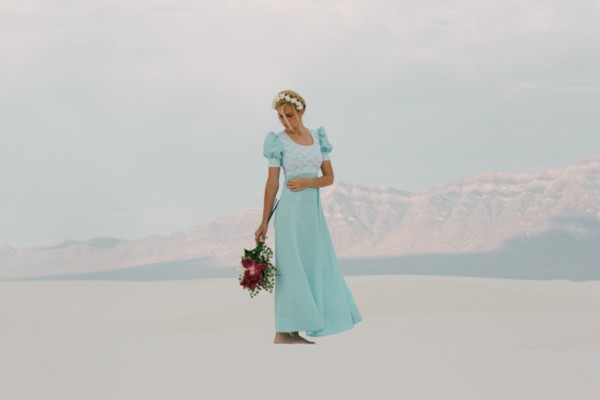 Get the background into your shot too to emphasise the beauty of your surroundings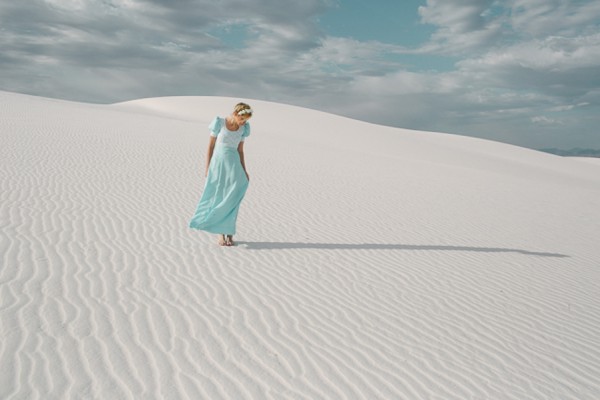 I love the rippled sand here against the blue of the sky
This goddess style dress in Spa blue by Dessy would look wonderful under a tropical sky if you want a coloured wedding gown for your beach wedding.