How to Be a Good Groomsman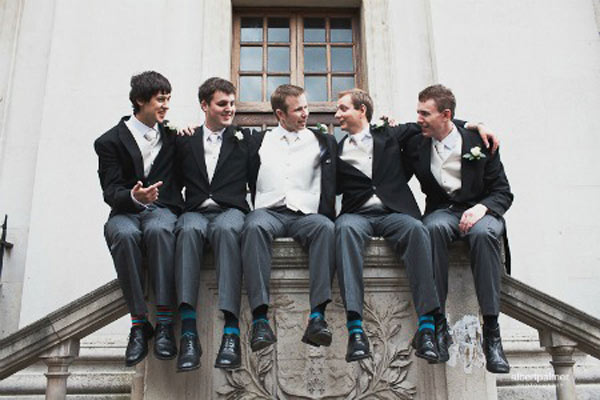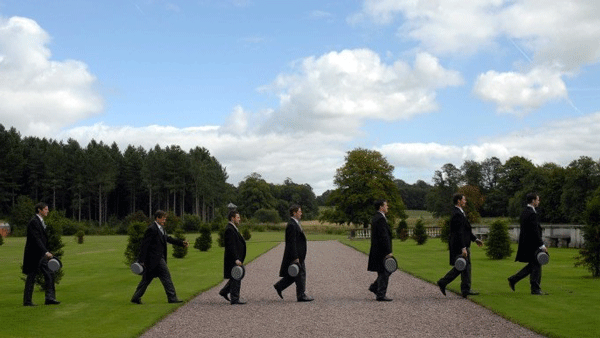 This is what it means to be a groomsman!
Most people if not all people know what the duties are when it comes to being a groomsman, but for some who have either never attended a wedding or have been in one for that matter, don't know what that means. So we thought we would shed some light on some of the responsibilities in being a groomsman.

Let's start off by saying that men don't have extensive responsibilities as the women of the bridal party do. There are much less responsibilities and in some cases it simply involves showing up in a tuxedo on the wedding day. Traditionally there are several responsibilities or expectations that come with being a groomsman.

Purchase or Rent a Tuxedo: You will be asked to purchase or rent a tuxedo for the wedding. If you are renting a tuxedo you will probably be expected to spend about $200 or more. You will be expected to get a fitting done as well. If you want to purchase a tuxedo we recommend checking out our After Six Tuxedos.

Plan or Help to Plan the Bachelor Party: Depending on the groom, you may be expected to plan a bachelor party. This could get costly depending on what the bachelor party is. Some parties include taking weekend trips. It all depends on what your groom prefers.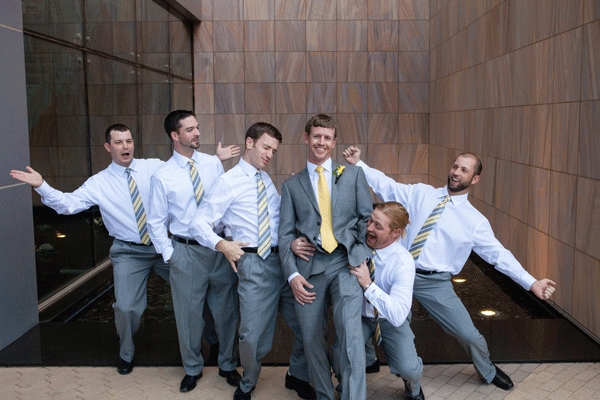 Fun photos like this one is what it means to be a groomsman. Photo by Ryan Nicole Photography
If You Are the Best Man: If you are the best man, you will be expected to give a speech, you will be expected to coordinate the other groomsmen, plan the bachelor party, stand up next to the groom on his wedding day.

You Still Need a Gift: Aside from everything you're spending, you will still need to get the bride and groom a gift.

Attend Pre-Wedding Functions: This includes the engagement party, couples' shower, rehearsal dinner, bachelor party and another pre-wedding events that may take place.

Serve as an Escort: To guests before the ceremony, you will be asked to seat some of the older relatives to their seats first.

Take a lot of Photos: Do you enjoy being photographed? Well you will be expected to take a lot of photos throughout the wedding day. It may die down as the reception goes on, but expect to smile before the ceremony.

Looking for the perfect groomsmen gift? Check out our After Six Limited Edition Pewter Flask at Dessy.com!