7 Must-Haves for your Winter Wedding
Snow, sparkle, candles, greenery, scarlets, winter whites, warming drinks ....

A wedding in the winter months gives you plenty of opportunity to set a style and a look - and a completely different mood to a summer wedding. Get married in winter and you'll probably find it easier to book your venue at short notice, more photographers are likely to be free and of course you can use rich colours to set the scene.

Here's our list of 7 must-haves if you're marrying during the colder season - and if you've any to add, let us know.

Ugg boots to sparkle on a winter day

1. Winter wellies or Uggs

You don't want to be slip sliding away on your walk to the church. If it's raining (or snowing if you're really lucky) then tuck your toes into some weather proof wedding wellies or a pair of sparkly Ugg boots. Put your heels on for the walk down the aisle and then again at the reception.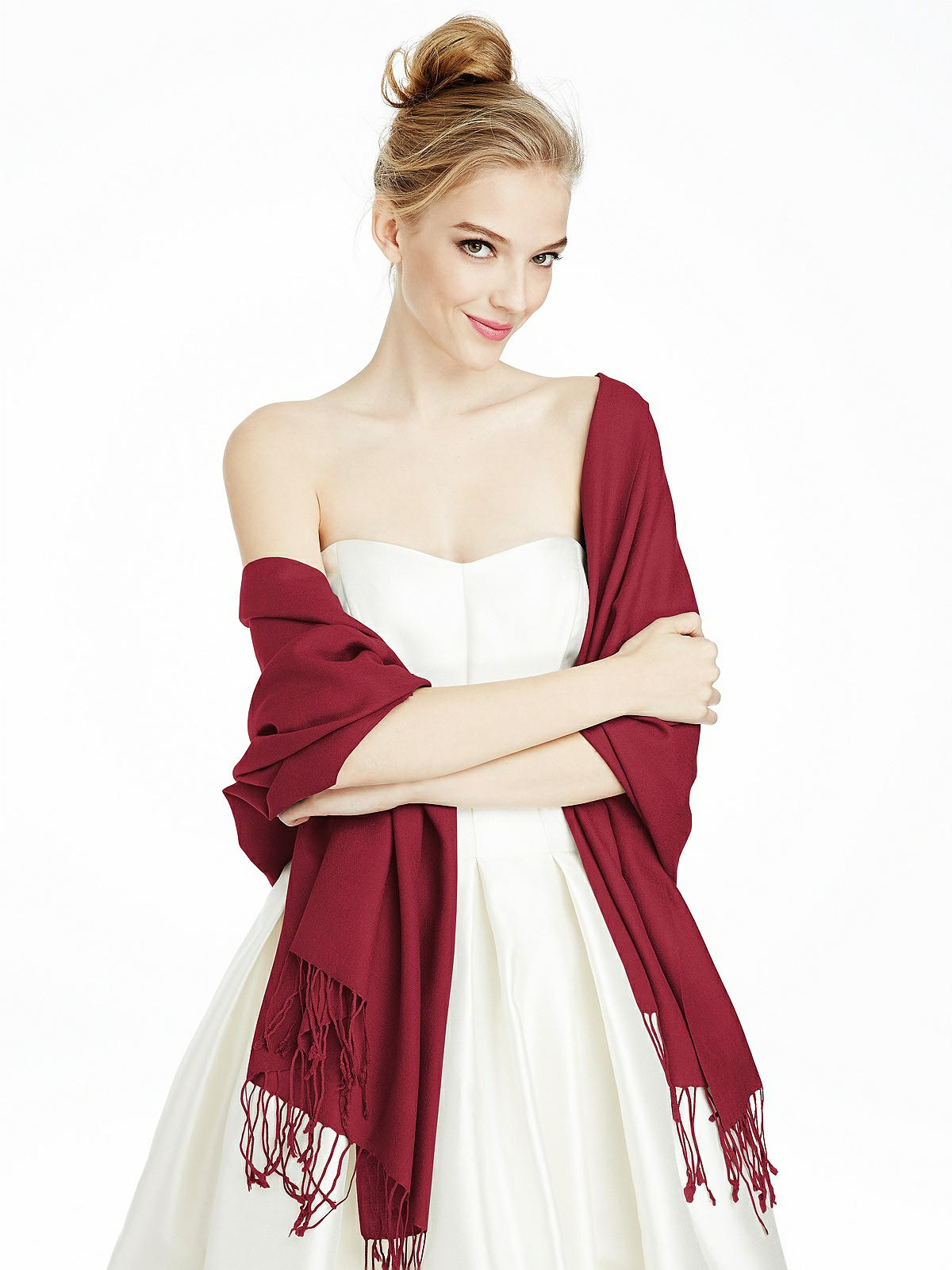 Wrap up in a Dessy pashmina in a warm winter shade

2. A warm wrap or cape

Even if you're wearing a long sleeved dress it's likely to feel chilly as you're standing around outside having your photograph taken, or whilst you're on the way to and from the ceremony. Take advantage and wrap up in a soft pashmina or a velvet cape (a hood can also look wonderful)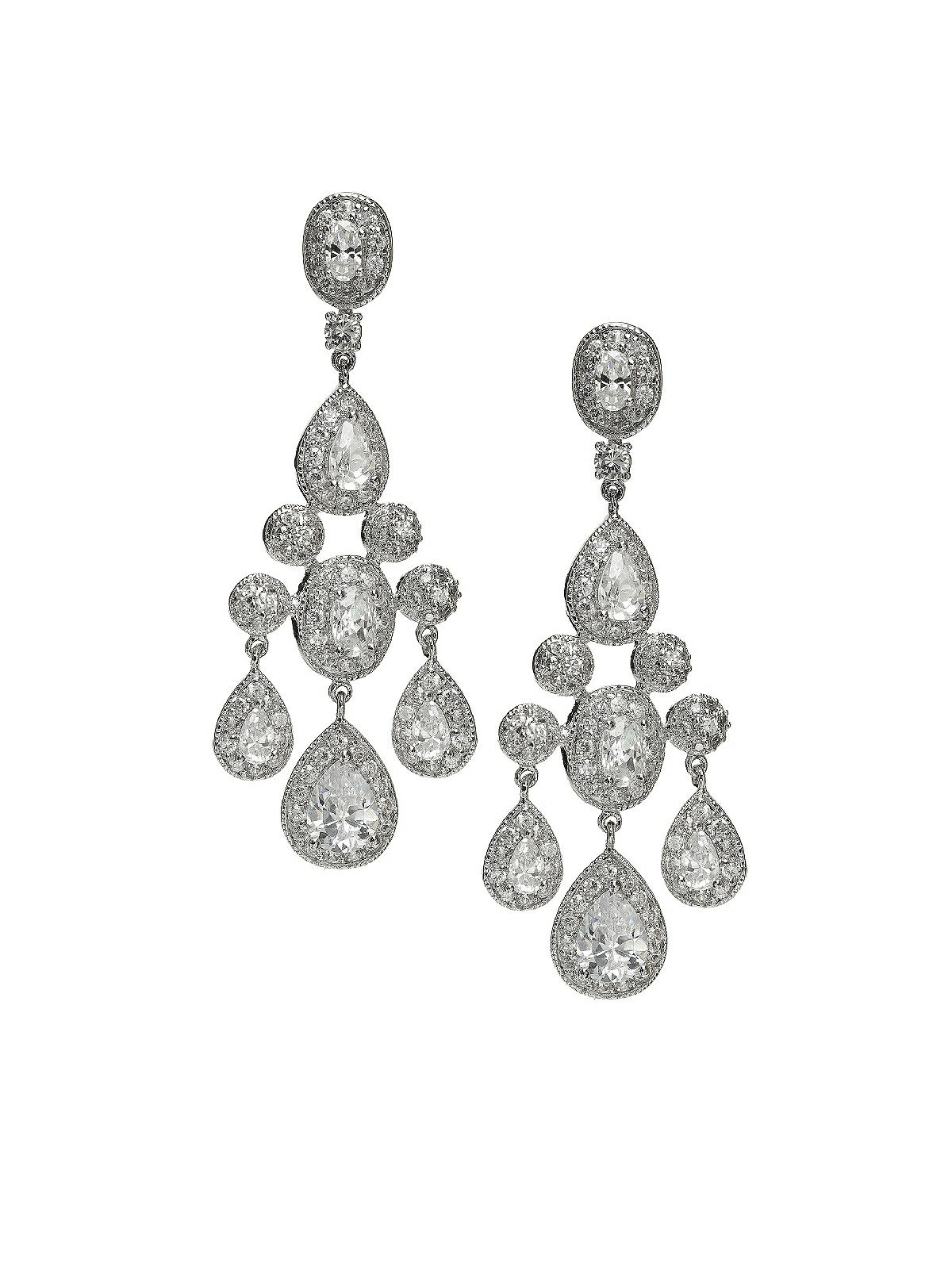 Chandelier earrings by Dessy £25

3. Some sparkle

Diamante and diamonds, rhinestones and rubies. Think sparkle at your winter wedding - in your ears, your hair, on your shoes and at your waist.


4. Gluhwein for your guests

Greet your guests as they arrive at your reception with warm glasses of mulled wine or hot chocolate. They'll feel very welcomed.

5. A warm chill-out zone

If you're having dancing at your evening wedding, remember to set a room aside for those guests who'd prefer to sit and chat. Try and choose a venue that has an open log fire - then serve wedding cake, tea and coffee in the warmth.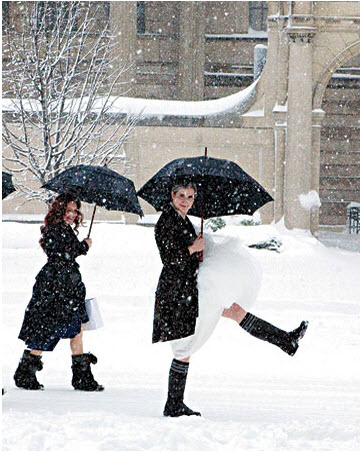 6. A back-up plan

Whilst snowy winter weather is fabulous, make sure it doesn't catch you unawares. Have a backup plan in case transport to your venue is difficult - and think about your guests too. You may need a 4x4 to get you to the church on time instead of a limo!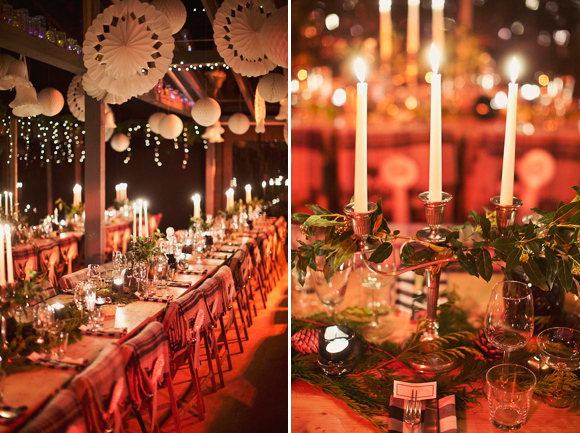 7. Lighting

Dark winter evenings cry out for candlelit entrances. So make yours welcoming by lining the entrance to the venue and reception with lanterns - which add a touch of magic to the proceedings. Same goes for your wedding table settings too - use candles and tealights to give a soft, intimate glow.