4 DIY Ways to Clean Your Engagement Ring!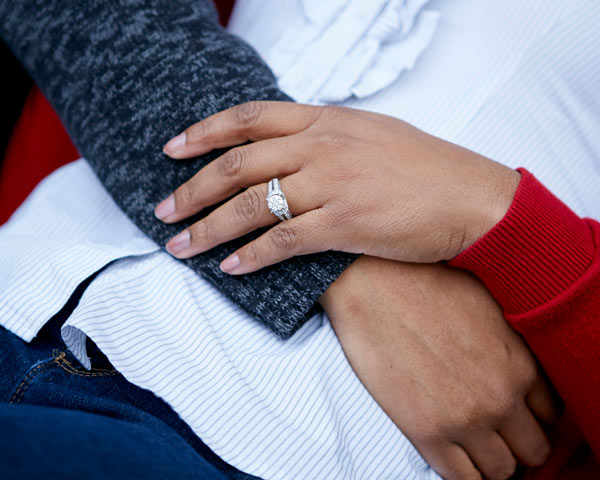 We use our hands a lot throughout the day so it is so easy for our engagement rings and wedding bands to get dirty.  So in order to keep the sparkle of your bling, here are some DIY ways keep it clean without spending a ton of money.




Video courtesy of Cleanmyspace.com 




Aside from what is being shown in the video,  there are plenty of DIY ways to clean your engagement ring and wedding bands.  Here are some ideas:






Baking Soda:  Use baking soda and water to clean your ring. Use one part baking soda and one part water. Scrub the ring gently with a soft toothbrush.  Be careful not to scratch the metal and when you rinse the ring, rinse it in cool water, but make sure the drain is closed.   Dry with a lint-free cloth.


Ammonia:  This is if the ring is especially dirty.  Place your ring in the solution with warm water.   Let the ring soak for several minutes.  Again repeat with a soft tooth brush and place it to dry on a lint-free cloth.


Dishwashing Liquid:  Soak the ring in warm water and dishwashing liquid. Scrub with soft tooth brush and let dry on lint-free cloth.



If you would much rather not consider the DIY method, contact the jeweler where your ing was purchased and see if they clean jewelry or can recommend a reputable place that can.  You spend a bit of money having it done, but peace of mind may be far better than attempting to clean it yourself.

Looking for more things that sparkle on your wedding day? Check out all of our accessories at Dessy.com!