A Winter Wonderland Pantone Wedding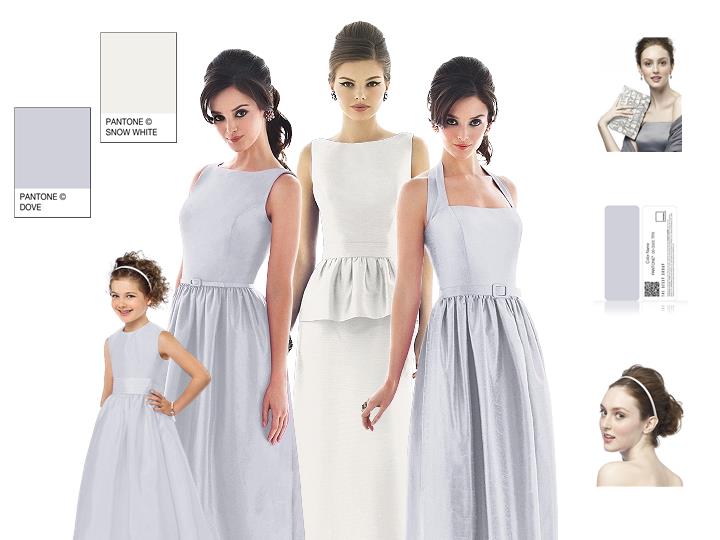 Even though fall is still here for many of us, we couldn't help but think of the winter months ahead! What a beautiful time of year for a wedding. We thought we would bring the beauty of winter with these two Pantone colors. Pantone dove and snow white are two colors that welcome the colder months in such an elegant way.
This duo calls for sparkle wherever you can throughout the wedding. Make it so your wedding is simply a winter wonderland! We just love it! Add some sparkly earrings or maybe some glowing pearls. Check out our wedding!