Choosing the Right Color for Your Winter Wedding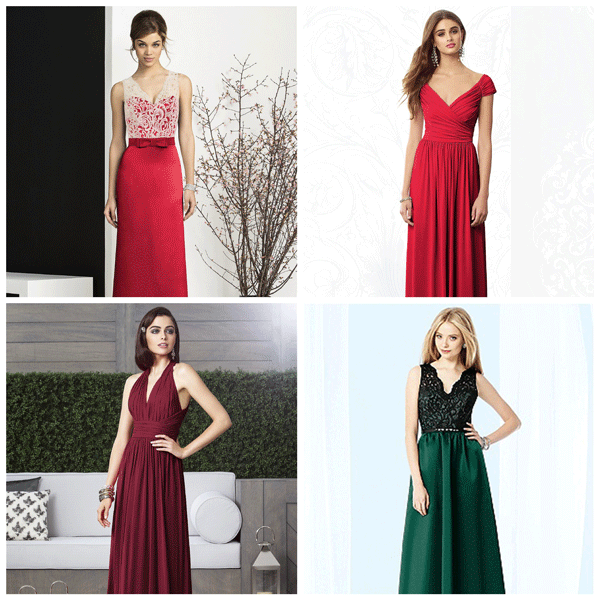 Choosing the right color for your wedding during any season isn't easy, you are battling so many details. The battle of going with the color you have probably had chosen long before you were engaged to what color will look best on your bridesmaid and the time of year you're getting married.

For a winter wedding, it's no different. So we thought we would provide a few color alternatives to make the your color choices a little easier.

Winter Whites: If you are a bride that isn't opposed to having your girls wear white alongside of you, then picking colors like ivory, snow white and the traditional white would be excellent choices. You can combine this with other soft colors like light grays and blues, or you can incorporate whites into brighter tones like deep reds or greens.

Light Blues and Grays: Make your wedding feel a bit of a winter wonderland, with soft blues, grays and whites. We personally recommend Pantone slate and frost, doesn't that just say winter wedding? We think so!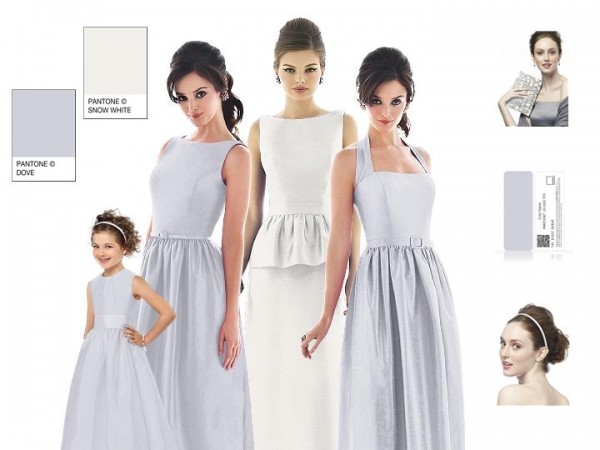 Pantone Dove and Snow white are a definite thumbs up for a winter wedding!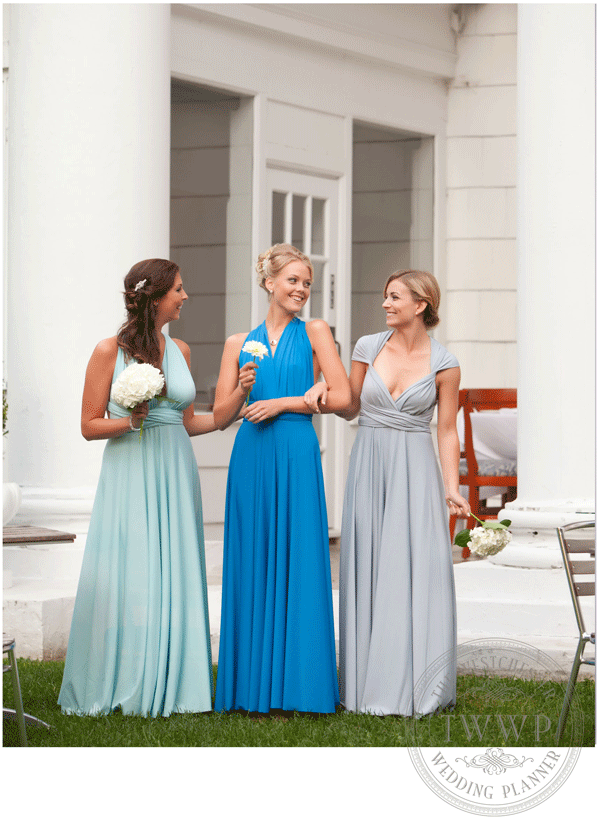 The Twist Wrap Bridesmaid Dress in these three colors, was recently the most pinned bridesmaid dress on Pinterest for 2014 is a great option for a winter wedding. Image by The Westchester Wedding Planner
A little metallic and sparkle: If you're getting married around the holidays, colors like platinum, gold, silver, and bronze are perfect color choices. They are festive and definitely tell your guests this is call for a celebration!
Red: Whether its a bright red or a deeper red, a color more in the maroon family, this is perfect for a holiday winter wedding. Pantone claret, flame and valentine.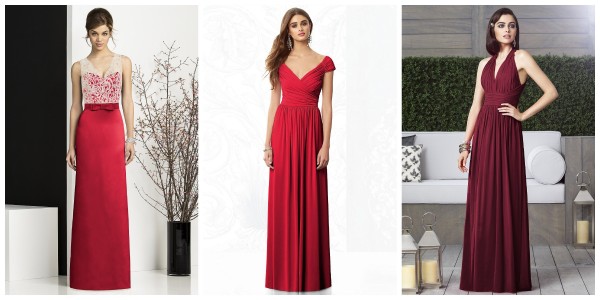 From left to right: After Six Bridesmaids Style 6675, After Six Bridesmaids Style 6697 and Dessy Collection Style 2908
Black: Black can work anytime of the year, whether this color is alone or paired with another color, we think this is such an elegant color for a winter wedding. You can do red or pink roses. The choices with a black bridesmaid dress are endless!
Dark Green: While dark green works well in the fall too, if you are looking to do a more winter rustic woodsy theme to your wedding, a hunter green tone works well. Incorporate various shades of dark brown. If hunter green isn't something you prefer, we recommend Pantone emerald and Hampton green. We also recommend Pantone Niagra, which is like a teal color that is softer than hunter or emerald green.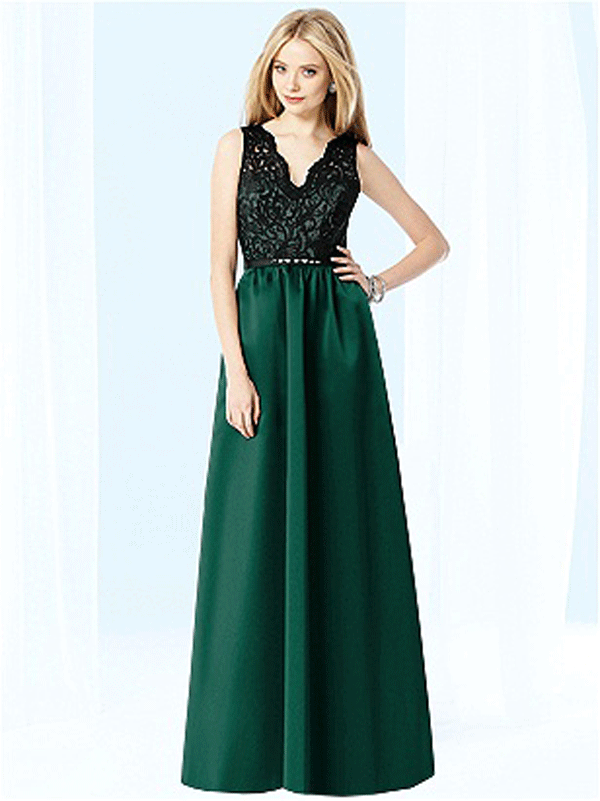 We love our After Six Bridesmaids Style 6708 for a festive winter wedding!
Purple: We're not talking like lavender purple or even traditional purple, but the deep purple, the kind that is almost black in some lights. It is also elegant and just simply beautiful!
Still having the color battle? Check out our Pantone Wedding page to help make the final color decision!