BRIDESMAID SPOTLIGHT: A Romantic Rose Spring Wedding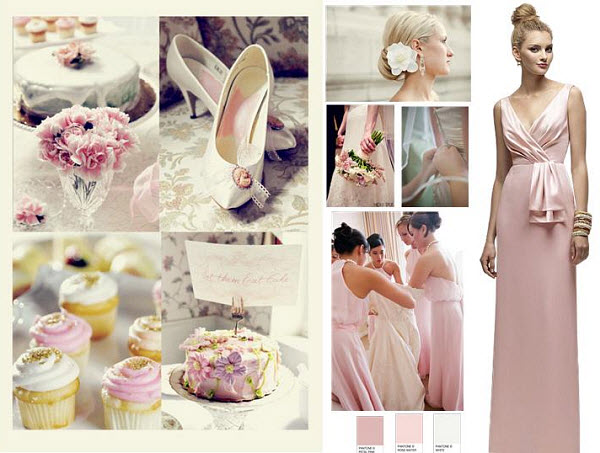 Pretty in pink! Many brides are busy planning their spring weddings, may want to consider this romantic rose color combination. It is delicate and elegant and allows for the bride to incorporate other soft pastels into her color choices.
When you choose light pastels like these here are some things to consider:
1. These light colors may not not work on every skin tone. If you don't mind mixing and matching some lights and darks into your bridal party, find darker hues that will work with the pink so that every bridesmaid is happy and will want to wear her dress again.
2. Consider the fabric you are choosing for these colors. If you are planning a spring or summer wedding, you will want to do chiffon with these colors. You will want to do chiffon in the spring or summer anyway given lightness of the fabric.
3. If you are looking to do a vintage chic look with these colors, you can incorporate pearls for jewelry. We love the Seapearl Woven Wide Bridal Cuff.
Trying to figure the right color for your wedding? Check out our Pantone Wedding Color Guides. Check out all our latest styles on Dessy.com.