4 Unique Places to Wear Your Bridesmaid Dress Again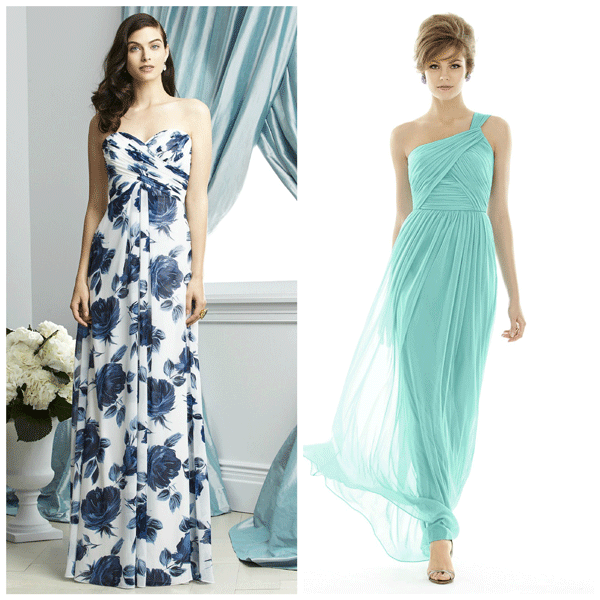 Being able to wear your bridesmaid dress after the wedding is something bridesmaids are told over and over again, and while some do actually wear their dresses to other formal events, most end up leaving it hanging in the back of a closet for eternity.
But why not give the bridesmaid dress another whirl at the not so formal events in your life?
Here are some ideas that will gives any bridesmaid a chance to wear the bridesmaid dress again:
On a first or second date: Is he taking you to a nice restaurant and you have nothing in your closet to wear? Why not wear your bridesmaid dress? Obviously this depends on the style of the dress, because some bridesmaid dresses are too formal for a date. But a nice cocktail style bridesmaid dress would be perfect! One great example would be the Alfred Sung Style D681 bridesmaid dress and you can complete the look with a pretty clutch.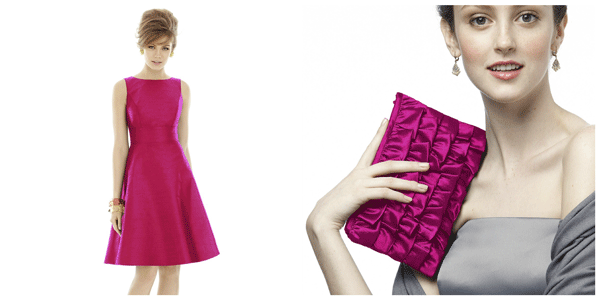 Left to right: Alfred Sung D681 - the look for a date!
Halloween Party: When people ask you what you are for Halloween, you can say," A bridesmaid, of course!" This is perfect Halloween costume idea, if you've spent the year being a bridesmaid at several different weddings. If you have a man willing to suit up in a tuxedo, go as a bridesmaid and groomsman. If you have a dress with some extra detail this is perfect! One great example would be the After Six Bridesmaids Style 6674 and for a tuxedo, visit AfterSix.com!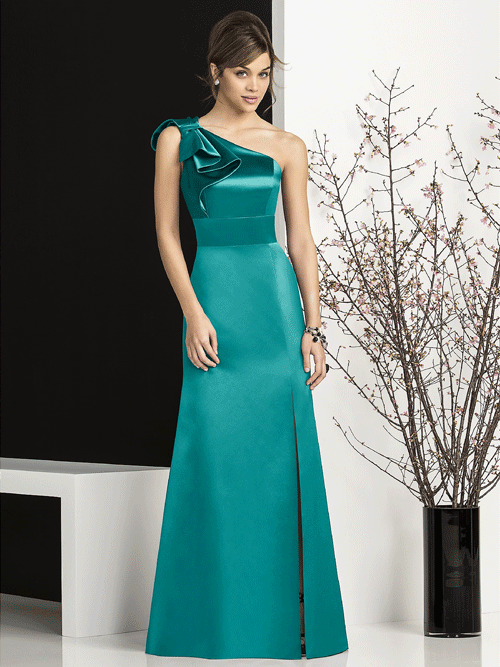 Summer Barbecue or Garden Party: Attending a summer barbecue or garden party and not too sure what you should wear? A chiffon bridesmaid dress would be perfect! It's a light material so it's perfect for those hot summer days! A dress like the Dessy Collection Style 2928 would be perfect for a garden party or the Alfred Sung Style D691 is a beautiful option too!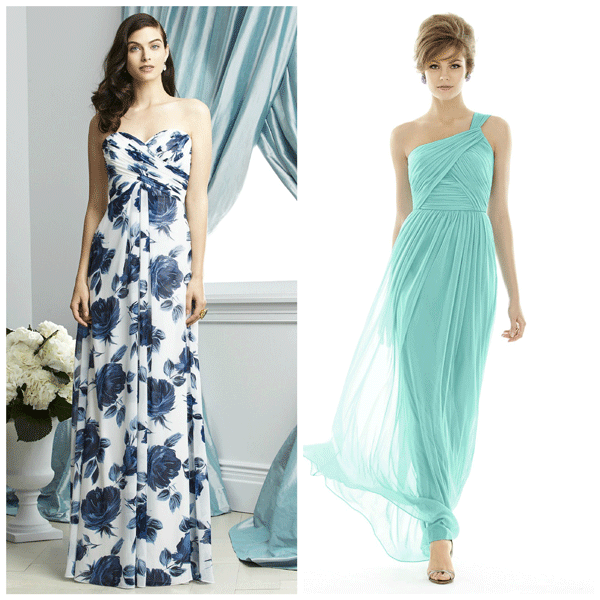 Left to Right: Dessy Collection Style 2928, Alfred Sung D691

On vacation: When going on a vacation, you will always want to pack at least two dresses, so if you have a dress from a wedding you were in recently that might be perfect for traveling, why not bring it along? A bridesmaid dress like the Twist Wrap Bridesmaid Dress is great for traveling, is versatile and comes in a matte jersey material.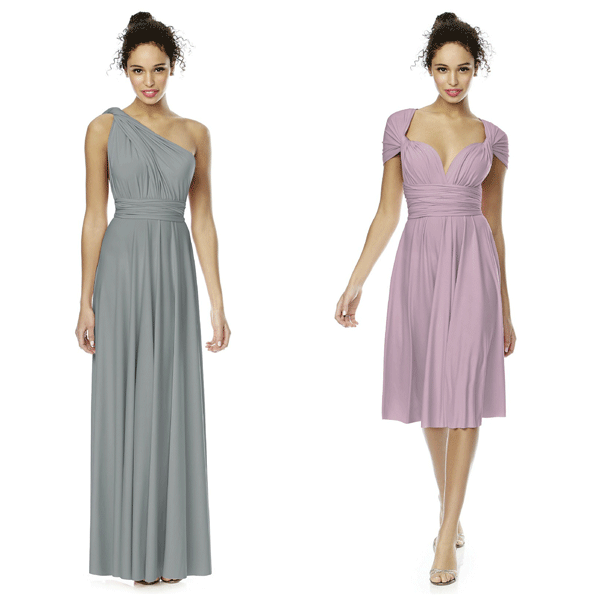 The Twist Wrap Bridesmaid Dresses, in long and short are perfect for traveling!
You can check out our newest bridesmaid dresses for spring 2015 at Dessy.com!