Bridesmaids Dresses With Lace Detailing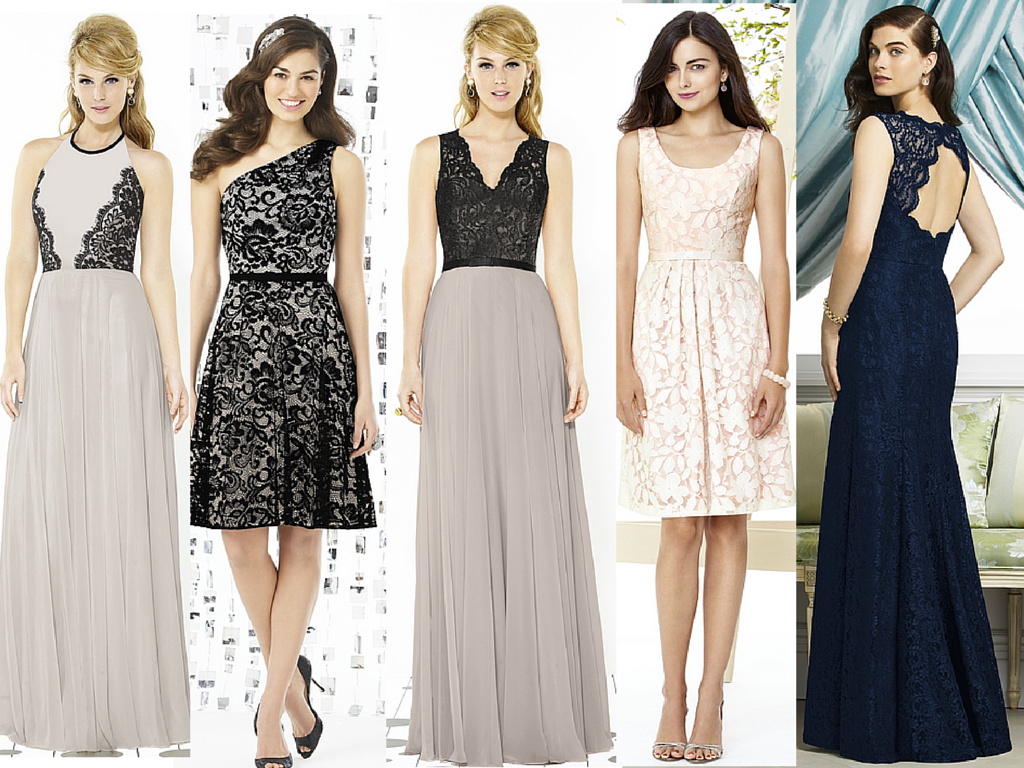 From left: After Six 6721, Social bridesmaids 8141, Dessy 2940, Social Bridesmaids 8155, Dessy 6715
Kate Middleton sparked a real trend when she married in a lace wedding dress.
Three years on and it's a trend that shows no sign of abating. For evening wear it's right up there - you can find cocktail frocks in different shades of lace, delicate blouses and lace skirts in two tone colours.

If you thought lace for a wedding was just for your bridal veil and your wedding gown, then think again.

As these frocks by Dessy show, you can put your bridesmaids in lace too - even your flowergirls - and work this pretty theme to the max.

I've stuck to a mainly monochrome theme here but if you look at what Dessy has to offer, you'll see that you can overlay lace with pastel shades, rich reds, forest greens, midnight blues .... whatever suits you.

And again, these are frocks that are too pretty just to be kept for bridesmaid dresses. They deserve to be taken out of the wardrobe again and again for parties and posh dos.

All the dresses shown are by Dessy - use the site search and put in the style code to find your dress in the colour and lace combination you'd like.