6 Tips to Prepare Your Skin for Your Winter Wedding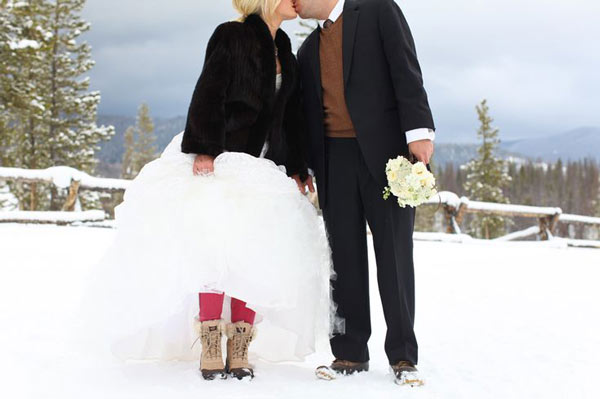 The winter months can be harsh and one of the first things to suffer the wrath of old man winter is our skin. So if you're planning a winter wedding this season, here are several tips on how you can protect your skin from the cold.
Moisturize and Protect: This should be done even if you aren't getting married. It is important to make moisturizing part of your daily regimen. Also, be sure to wear sunscreen during the winter, just because it isn't summer doesn't mean you shouldn't protect your skin from the sun.
If you have a hard time remembering to do these daily routines, keep your moisturizer and sunscreen near places that will help you remember. On your bathroom sink or in the shower are both good options.
Don't forget to moisturize and protect your lips too! A good moisturizing lip balm with an SPF and gloss will do just fine to keep your lips kissable for your big day!
Talk to Your Makeup Artist: Not sure about which products you should be using? If you're working with a makeup artist on your wedding day, talk to her ahead of time and see what she recommends when it comes to good skin care products, like moisturizers, makeup and exfoliates. If you aren't planning on having a makeup artist for your wedding and you're going the DIY route, contact a local dermatologist to help you.

Check out our blog post – The 101 on Eco-Chic Makeup for Your Wedding Day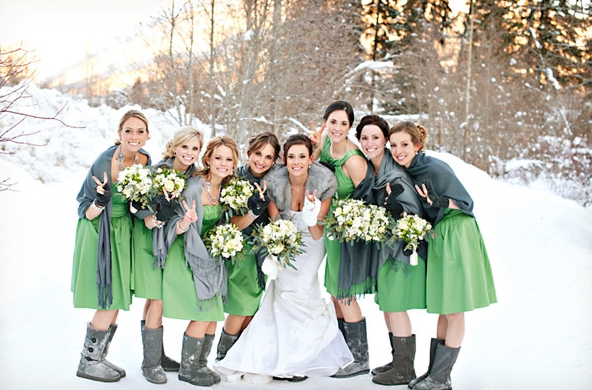 Pass along good skin care tips to your bridesmaids too!
Exfoliate Your Skin: Keeping your skin looking beautiful and healthy isn't just for your wedding day, but in order look gorgeous for pictures, you will want to make sure you exfoliate regularly. You can use a scrub, cleanser or a chemical exfoliate.
Check out our blog post - Ways to Have a Flawless Face on Your Wedding Day
Get a Facial: This also makes for a good outing for your bridal party! A day at the spa. Just be sure not to do a facial too close to the wedding, in the off chance you may have any reactions to the facial. The aesthetician at the spa can give you some tips and pointers on keeping your face looking and feeling healthy for your winter wedding.
Eat Healthy and Hydrate: While you may be focusing on the outside of your body, pay attention to what you're putting on the inside. Are you getting enough vitamins? Are you eating three meals a day without skipping? Are you drinking enough water? This is a good time as any to start doing all of these things. Exercise will also help keep your skin and body looking fresh and radiant for the big day!
Avoid Long Showers: When it's brutally cold outside, it is so easy to slip into a hot shower to warm your body up. But that may not always be the smartest thing to do during the winter months. Long hot showers can dry out your skin and possibly irritate the skin.
Getting married in the spring? Check out all of Dessy's Bridesmaid dresses!