Goddess Style Bridesmaid Dresses in Pastels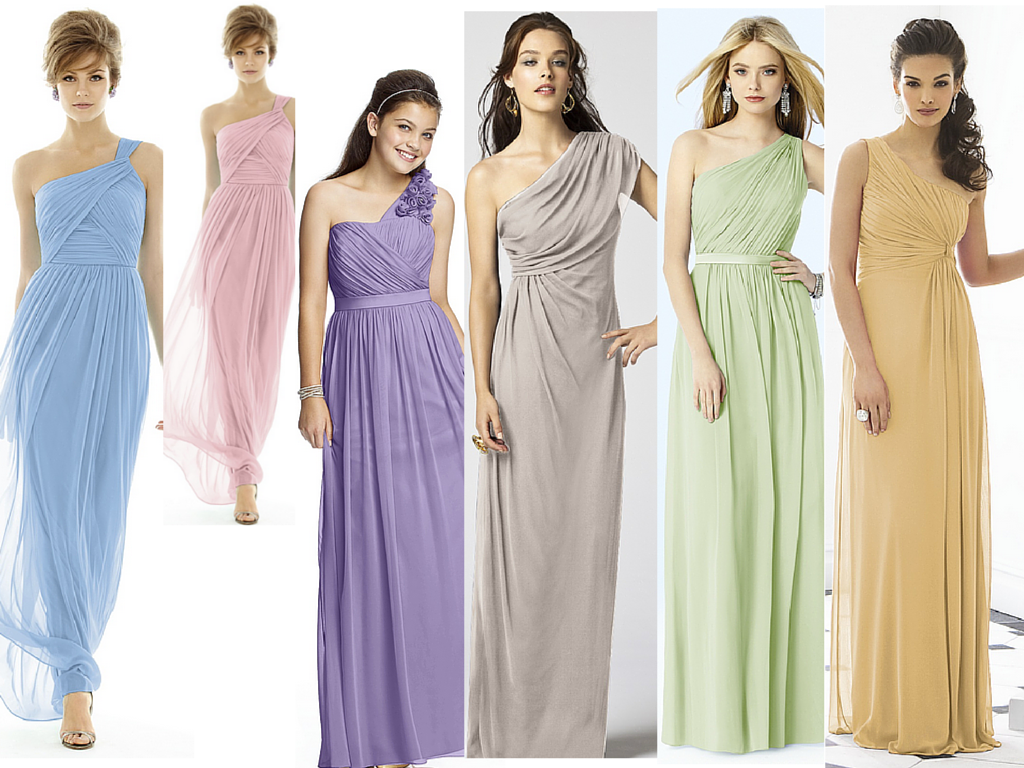 From left: Alfred Sung D691 (two colours), Dessy Junior Bridesmaid JR526, Dessy Collection 2858, Dessy Collection 6706, Dessy Collection 6651.
Which bridesmaid wouldn't like to look like a goddess as she's attending the bride?
Well, you're well on the way to making your girls look that way if you choose a goddess style bridesmaid dress by Dessy.

We have a number of bridesmaid dresses with that classic, draped, one shoulder goddess style look - in a rainbow of colours.

On this moodboard we've shown a selection in pastel hues - but of course you could go for brights - scarlets, emerald green, sapphire blue - or sophisticated darks like aubergine or midnight blue.

Your junior bridesmaids can also dress this way as we have a selection of one shoulder junior bridesmaid frocks. So they'll feel very grown up.

And of course this is a style that will see your girls through parties in the future - it's too elegant and sophisticated for just one wedding outing!