The Lovely Trio of Light and Dark Bridesmaid Dresses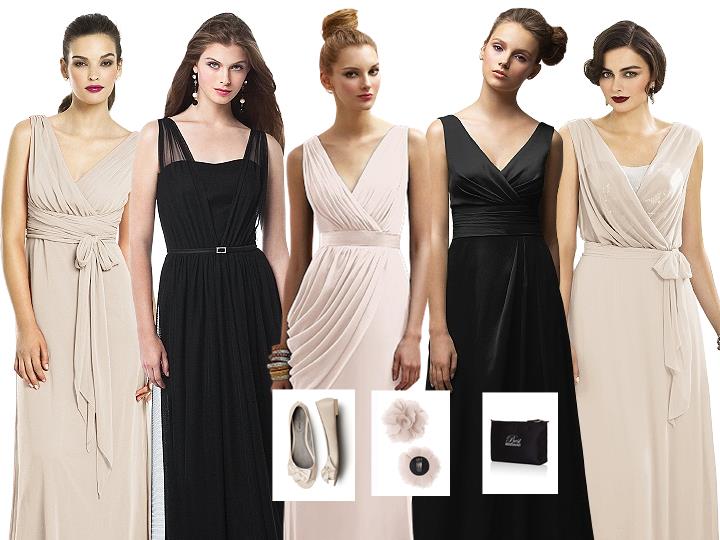 Whether you're getting married in the spring or in just a few weeks this winter, this color trio is a definitely worth considering for a wedding. It is a beautiful combination of light and dark with the Pantone blush and cameo joined by black.
What is great about this trio is the ability to incorporate vibrant colors to your floral bouquets like red or you may stay with the lighter side and have light shades of pink and whites, the possibilities are endless with these three colors.
Complete the bridal party look with classic tuxedos by After Six, they are timeless and will certainly make the men look as handsome as the women are beautiful! Another way to complete the look for your bridesmaids is by checking out all our accessories at Dessy.com!