20 New Year Resolutions For Newly Engaged Girls
Did you know that the Christmas/New Year period is one of the peak times for getting engaged?

If you've received a proposal then your mind may already be in a whirl of wedding planning.

Mind you, it's important to keep your feet on the ground and to help you, here's a list of 20 New Year Resolutions for brides-to-be to be thinking about.
I will sit down with my fiancé and plan a realistic wedding budget which we will stick to.
I'll consider marrying midweek or out of season to make my budget stretch further.
I'll keep an open mind when wedding dress shopping and listen to what the assistants in the boutique suggest I try on - and not be fixed in my ideas.
I won't force my bridesmaids to wear dresses I've chosen - I'll mix and match and listen to what they have to say.
I won't turn into a bridezilla and have tantrums when I don't get my own way.
I will send out Save The Date cards as soon as we have a date.
I won't underestimate the amount of time a DIY wedding would take me.
I will choose a chief bridesmaid who'll be good at the job, rather than my best friend who's dreamy and not very efficient.
I will choose flowers in season for my bouquet and my wedding decorations.
I will write all my thank you notes promptly after the wedding.
I'll research a wedding photographer carefully so I get the look I want.
I will write a list of must-have shots for my photographer so that nothing gets missed out.
I will put aside some of my wedding budget for a videographer (not having one is many brides' top regret)
If I'm having an all day wedding from noon to midnight, I'll be realistic about feeding my guests three times and not scrimp on refreshments.
I will wear my wedding shoes in on the carpet at home so they are reasonably comfortable and I am used to walking in them
I won't have a dramatic hair cut/colour change just before my wedding day.
I won't overdo the diet or crash diet in the weeks beforehand.
I will try and keep my diet and fitness campaign up after the wedding.
If I'm having a destination wedding, I will choose a dress that's suitable for the climate.
I will relax and enjoy myself on my wedding day and take time out with my new spouse to reflect on everything!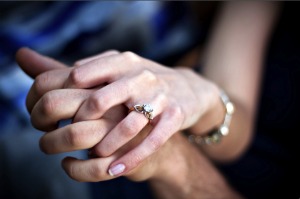 Do you have any other resolutions to add?