Chic and Swanky Colors for a Spring Wedding!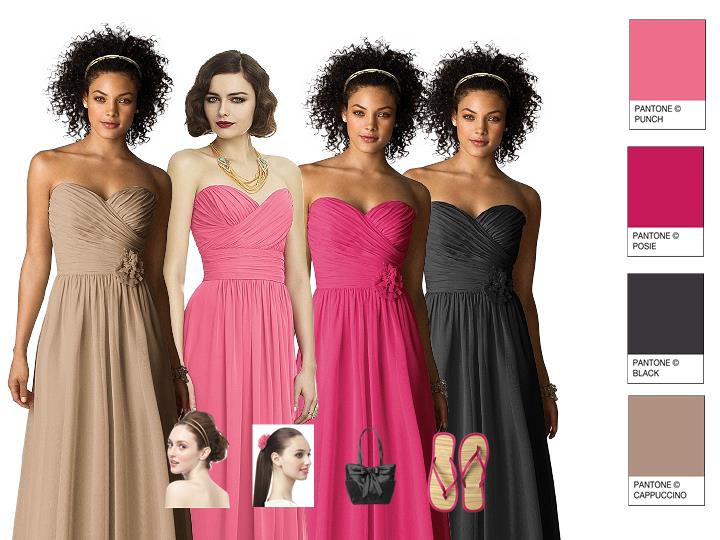 This Pantone color Palette together may not seem like an immediate color combination choice for a spring wedding, but the beautiful shades of pinks along side black and cappuccino are perfect! It is both chic and swanky allows the bride to play around with other colors as well.
Looking for the right colors, but can't seem to decide which colors are best? Check out Pantone Wedding at Dessy.com to help make your color decision a little easier!
We're so excited for spring, especially with all our newest bridesmaid dresses that come in a myriad of colors! Also be sure to check out AfterSix.com for all our tuxedos for your groomsmen!