Do's and Don'ts of Winter Weddings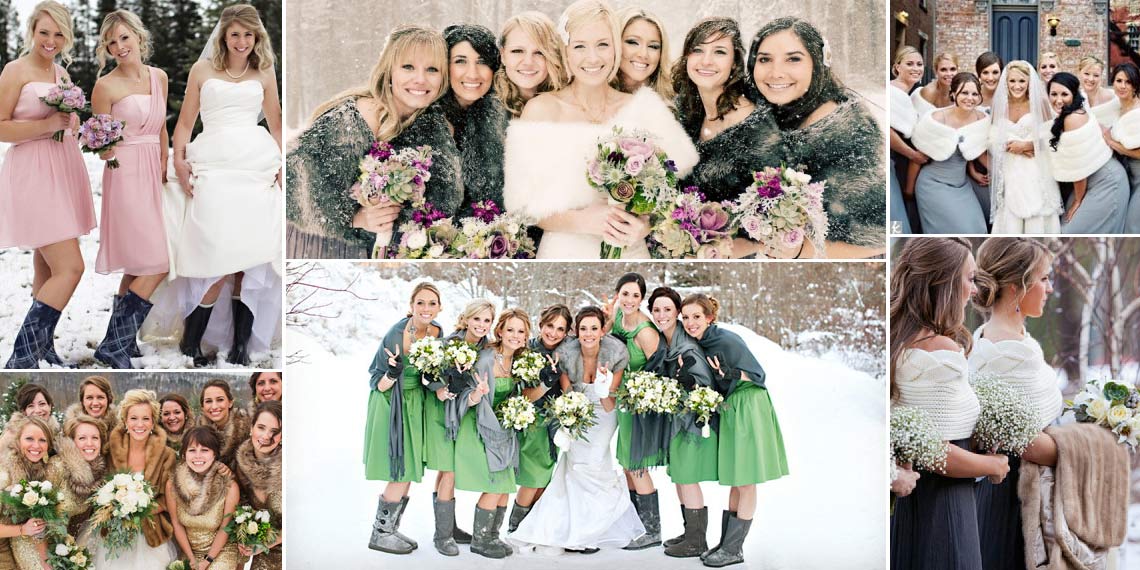 While many may get married in the spring and summer, there are still some couples opting for colder temperatures on their wedding day. If you're one of these couples getting married in the next few weeks, here are some things you should know!
Winter Wedding Do's
Do plan for inclement weather: The winter months can be very unpredictable. While some couples may luck out and have a beautiful winter day, others may find themselves scrambling to find other alternatives for their wedding. It is important to to plan ahead for inclement weather and expect that guests may decide not to travel for your wedding.
Do Experiment with colors: Just because it's a winter wedding, doesn't mean you can't do bright colors for your bridesmaid dresses. While darker colors are more common during the winter months, there is nothing wrong with bright oranges, pinks and light greens and bring a vibrant life to your wedding!
Do Embrace the Winter Season for Your Reception: A hot cocoa station just after the cake? Or a winter wonderland theme throughout the reception? Wedding favors for your guests like warm pashminas, gloves and blankets? These are just some ideas to incorporate for your winter wedding! Look for more ideas with our blog post "Six Winter Wedding Favor Ideas."
Winter Wedding Don'ts
Don't Forget to inform your guests if any of your ceremony is outside: If you have plans to have any part of your wedding ceremony outdoors, make sure guests are aware of it ahead of time, so they can plan their attire accordingly.
Don't Forget to Keep Your Bridesmaids and Groomsmen Warm: Purchase little warmers and gloves for the bridesmaids and groomsmen. Fur shawls are also a great alternative to keeping your bridesmaids warm for those outdoor photos. Check out our blog post "The Best Winter Cover-Ups for a Formal Winter Event" for more winter wedding ideas.
Don't Forget to Enjoy the Wedding!: No matter what season you are getting married in, make sure you enjoy every bit of it! After all, this is your day!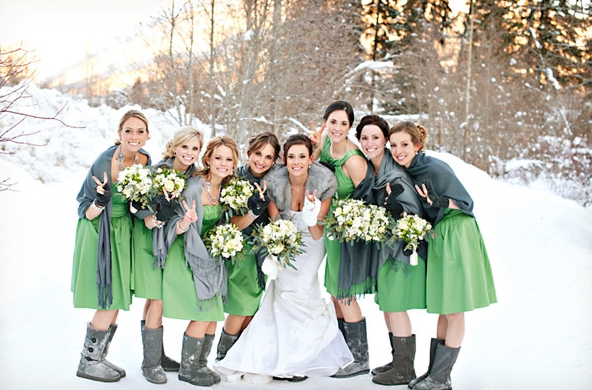 Winter boots and shawls are a perfect way to keep your bridesmaids warm for winter wedding photos!

Featured Photos (left to right): Infinite Images, Jennifer Eileen Photography, Kortnee Kate Photography, Lauren Fair Photography, Anastasia Photography, Brett & Emily Photography