What to Know About Picking Your Wedding Shoes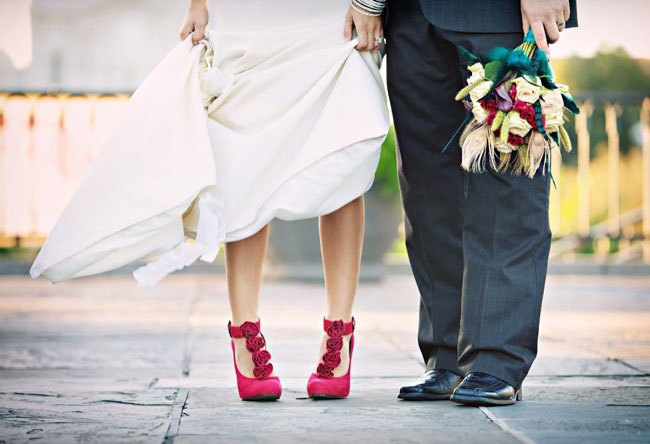 Picking your wedding shoe is an important detail when planning your wedding day attire. There are various things to consider, everything from the comfort of the shoe to the style. Here is what you will need to know about your wedding shoes:
Shopping for the Shoe: Begin shopping for your wedding shoes months before the big day, while it isn't the biggest detail of your wedding it is an important one. You may even find yourself purchasing more than one shoe before you decide on the shoe for the wedding.
Style, size, height, brands: When it comes to picking the right shoe, you will think about various things – style, size, heel height and brand. These are all equally important. You will want to find a style that works well with your dress – do you want a peep toe or a pump or if you're having a destination wedding, a sandal?

You will want to make sure that you are finding the right size, pick the right shoe size, this will prevent any discomfort during the wedding day. Brides and bridesmaids alike tend to gravitate to a specific brand when it comes to picking a particular shoes, find a brand you know works well for you. You will want to ask brides who have gotten married about brands they like.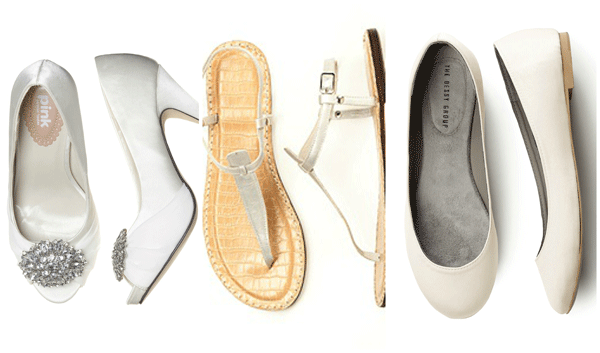 Left to right: Jeweled Peep Toe Madison Bridal Pump, T-Strap Sandal, Satin Ballet Flat
Comfort is key: One of the most important parts about finding the right wedding shoe is comfort. If you plan to be in your shoes for eight hours or more, you will want to make sure your shoes are comfortable. You will want to look around for gel pads for heels, anything that will make your wedding shoes perfect for the dance floor.
Practice, practice, practice: Walking in your shoes before the wedding. And make sure you scuff up the bottoms of your shoes to prevent slipping and sliding down the aisle and dance floor.

Haven't found the perfect wedding shoe yet? Check out the wedding shoes at Dessy.com!