A Glamorous 1920s-Inspired Wedding for Spring!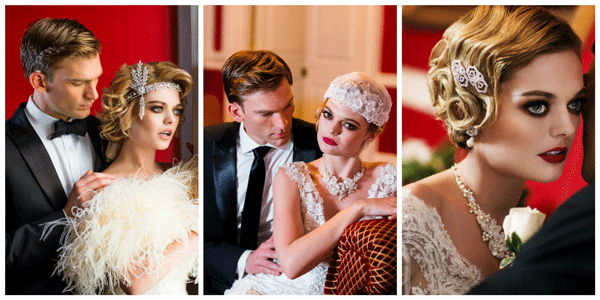 The 1920s was a beautiful time in history, bright lights and roaring jazz music danced by men wearing handsome suits and the women wearing sparkly flapper dresses. So it's no wonder that couples would want to replicate this time with a 1920s-inspired wedding!
We came across a photo shoot that depicts perfectly what a wedding during that time would have been like. Everything from the tuxedos to the flapper wedding dress! The shoot came complete with a variety of gorgeous gowns and headpieces that perfectly reflect the style of that era. The 1920s style was carried out throughout the shoot from the casting of the models to the invitations, flowers and everything in between.

The shoot took place in the India House in the "stone street historic district" in New York City. Photographer Emma Cleary wanted to create a wedding that might have actually happened in the 1920s as the venue has retained its historic beauty.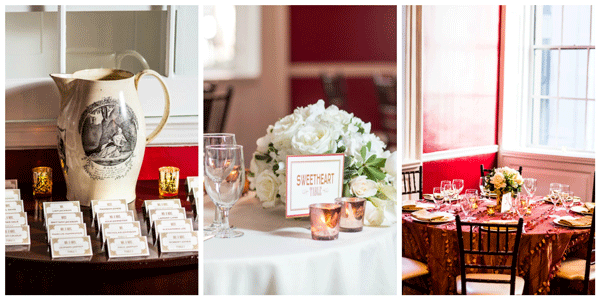 We were so inspired by this photo shoot, that we thought we would share some of our own styles that will go perfect for your own 1920s-inspired wedding!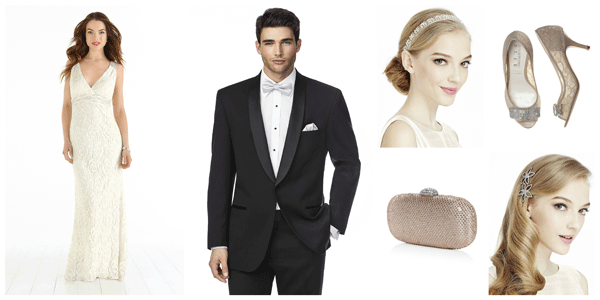 On the left: After Six Wedding Dress 1019 and The James Shawl Collar Tuxedo by After Six . On the right: Pearl and Sequin Geo Bridal Headband, Coco Nude Lace Bridal Peep Toe Pump , Eva Jeweled Minaudière and Rhinestone Starflower Barrettes.
Looking for 1920s'-inspired dresses for your bridesmaids? Check out all of our newest looks at Dessy.com!
All wedding photos by Emma Cleary Photography.