Some Catering Ideas For Your Wedding Day
One thing you're going to have to think about on your wedding day is how to feed your guests.

And the food you choose will largely depend on the style of wedding day you've chosen to have - and your venue of course.

So here are a few ideas to be thinking about to suit your big day occasion. Nowadays food choices are largely up to you. You no longer have to opt for a formal, three course sit-down dinner if you don't want to. And if you're having a casual reception then of course you won't want to go this route anyway.
However there are still a few rules when it comes to feeding your guests
Firstly, don't leave them hungry. If you're marrying at midday and expect to be carrying on celebrating until midnight, then you're going to have to feed your guests three times - lunch, afternoon tea and something for dinner. (And if this is beyond your budget, then you should really be rethinking the timings of your wedding day.)

Secondly, you need to bear in mind who is coming. Cater for vegetarians. Shellfish is a no-no as many people tend to avoid it in case of allergies. And if you're having a lot of children, then think about the sort of food they'll enjoy.

Talk to your caterer about your expectations and the type of guests who'll be coming - and of course what your food budget is!
Casual & Fun
If you're having a festival style wedding day and don't plan on formal seating, then bowl food or substantial canapés could be perfect. You could serve classics like mini fish and chips, bangers and mash and mini burgers. Maybe have a buffet with these options so people can help themselves to whatever they fancy.

And for desserts you could have a dessert table, again so people can help themselves. Think of items like mini mince pies (around Christmas time), tropical fruit salads, mini chocolate mousses, apple tarts ...

This is the perfect way to entertain everybody because you can cater for vegetarians, children and picky eaters all at the same time!
Tea Parties
If you're tight on budget and you're having an afternoon wedding, then a slap-up traditional afternoon tea always goes down well. Again, have it set out buffet style so guests can help themselves to dainty sandwiches, cocktail sausages, cakes, macarons - and don't forget to serve tea in tea pots in china cups (and coffee). You can offer fizz for the toasts - have a waiter walking around with a tray of champagne, sparkling wine or whatever you have chosen to serve.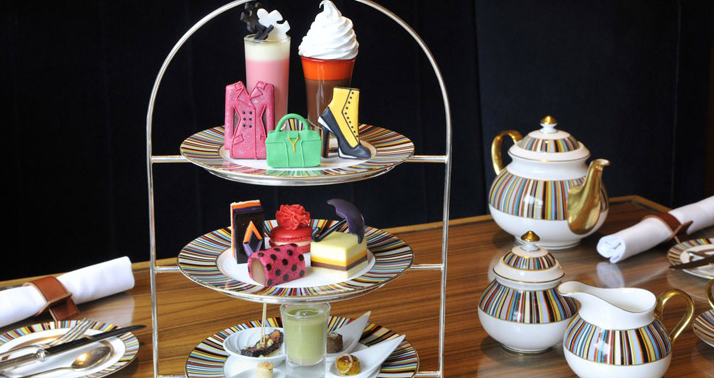 Brunch
If you're getting married early in the day, you could serve a brunch. This could be a sit down meal or buffet style. Have a chef behind the buffet creating omelettes, eggs and pancakes just the way your guests want them. For drinks, offer Bloody Mary's along with a fizzy option - maybe Bucks Fizz?
Food Stations
If you'd like your guests to browse options, then have a selection of food stations offering different cuisines like Indian, Thai, American (I'm thinking ribs and burgers here), Italian ...

For desserts you could have an ice cream van or a crèperie on hand.

You could also have a cookie bar ... chocolate chip, macadamia ... for guests to enjoy with their tea and coffee after the main meal.

How do you think you will feed your guests? One last thing - some people like to sit down when they're eating (particularly the oldies and the young), so make sure you still have some seating available for everybody, even if you're not having formal tables.



Image credit: Healthy wedding buffet idea via Austin Wedding Blog. Afternoon tea image via The Berkeley Hotel, London.