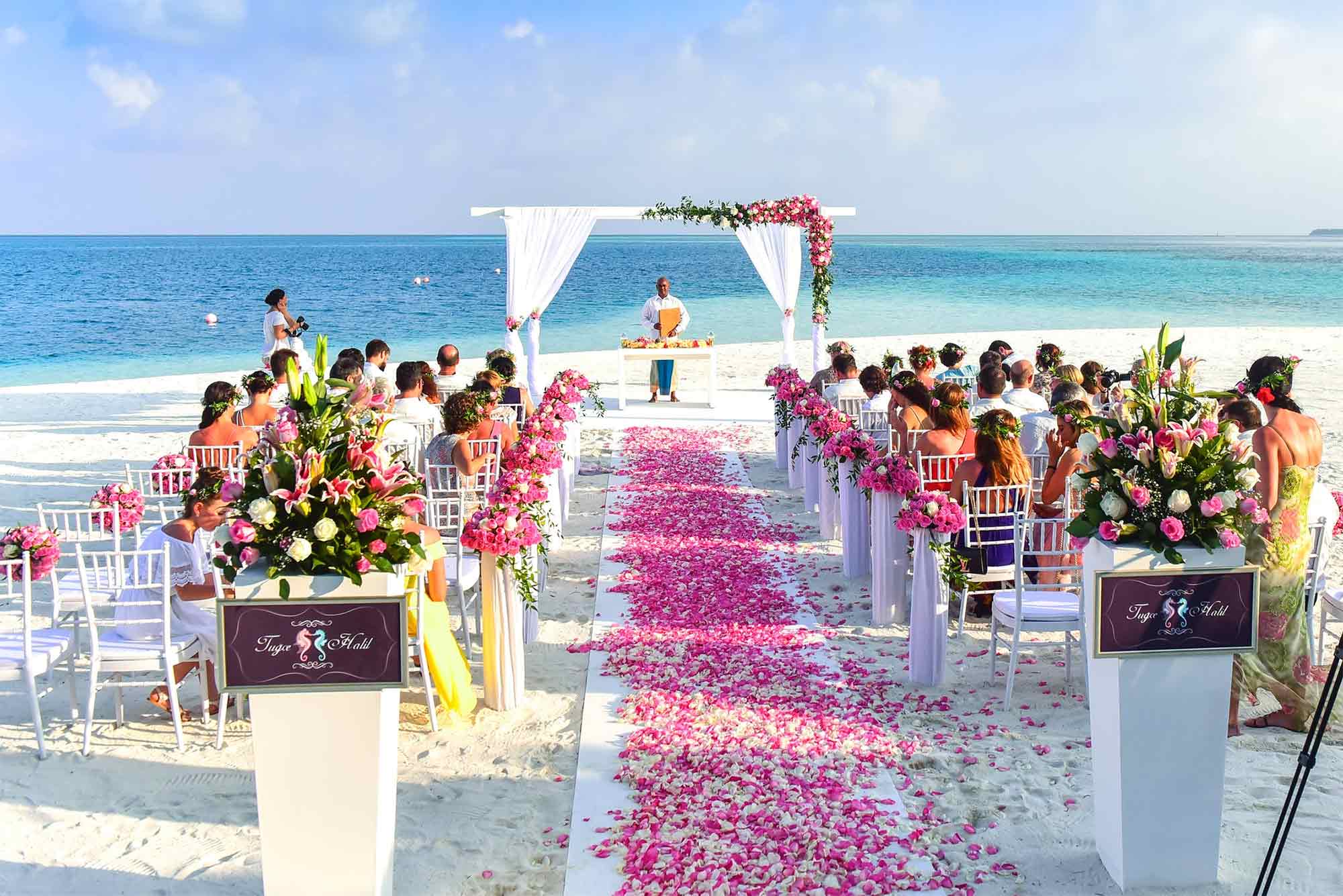 Opted for a beach wedding in a topical destination?
Then it's all about the color.
Pretty pastels just won't cut it under a tropical sky. They'll look pale and washed out - although white is always perfect.
If you don't want to be outdone by the sun, you need to be thinking brights. Turquoises, tangerines, hot pinks, sunshiney yellows, neon greens ...
Which means that you can get really creative with your color scheme. Dress your maids in floaty gowns that will move in the breeze and flick through Dessy's amazing color options (better still, share them with your bridesmaids).
One maid wants to wear a short gown? Another long? No problem. Check Dessy's Social Bridesmaids Style 8138 and 8139 in both short and longer versions.
And on a hot day, your flower girls will look pretty as pictures in Flower girl Style FL033 (which comes in over 80 - yes 80 - different shades).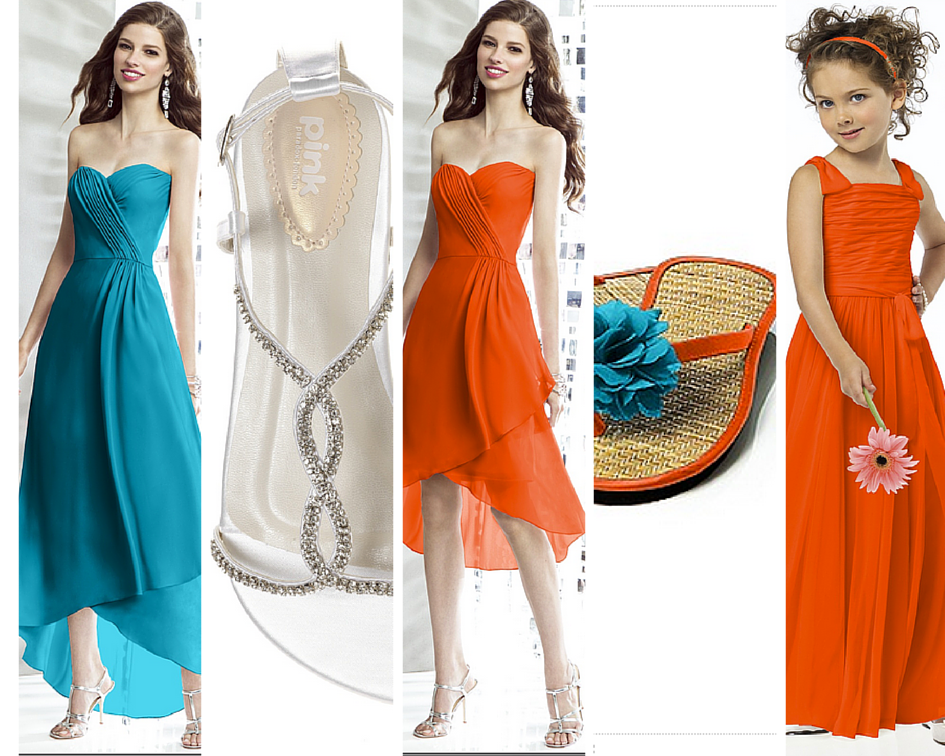 From left: Social Bridesmaids Style 8139 in Oasis; Heaven Dyeable Crystal Sandals; Social Bridesmaids Style 8138 in Tangerine Tango; Flowergirl Style FL4033 in Tangerine Tango.
Finishing off the look
Ditch the high heels when you're on the beach. Flats are a must
And if you want to dress it up a bit, try our flat Crystal Bridal Sandals - which you can dye in a color of your choice.
Your bridesmaids could have fun with their manicures too - maybe dazzling orange on their toes?
Check out our other posts on tropical weddings for more hints and tips on how to make your destination wedding hot in all the right ways!