Seven Brides Who Broke The Rules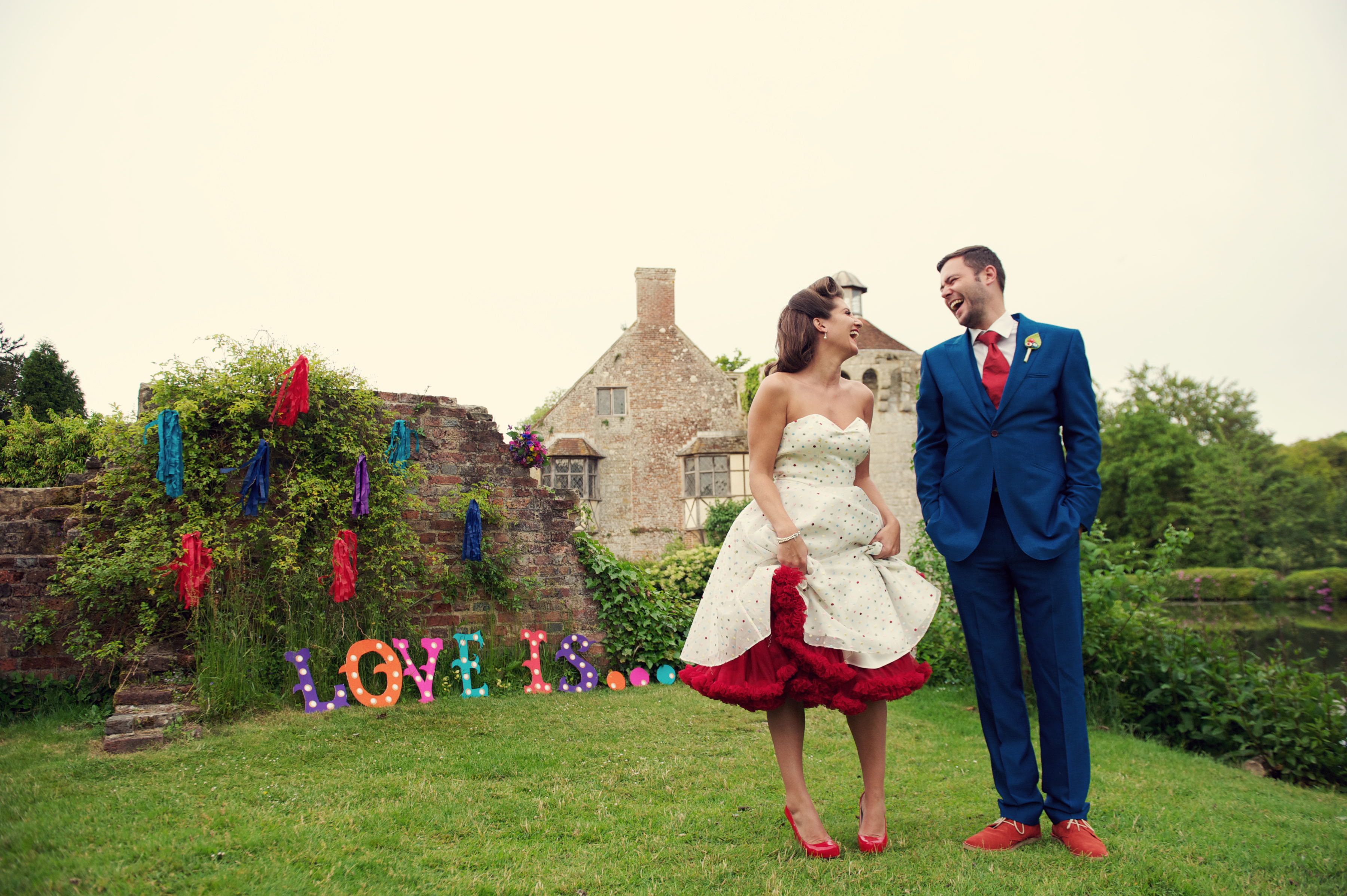 Make a statement with a red petticoat. You really don't have to wear ivory, cream or white. Also like the way the bridegroom is making a statement of his own here with a beautifully co-ordinated blue suit and red tie. Perfect. Photograph by Rebecca Douglas.
1. Red Petticoats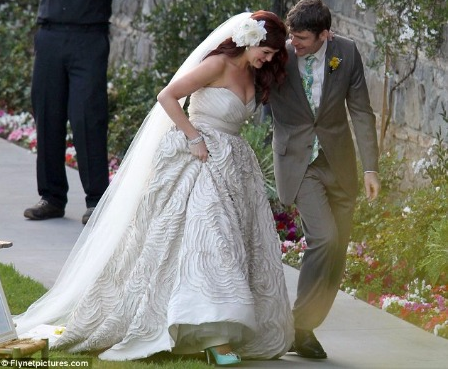 A classical bride - until you look at her feet! Tiffany blue shoes by Aruna Seth.
2. Coloured Wedding Shoes
Don't fancy a traditional bouquet of roses? Why not consider having succulents (cactus flowers). Something very unusual and beautiful like this King Protea flower? Image by Christine Meintjes Photography.
3. Wedding Bouquet With Very Unusual Flowers
Not keen on cake? Then consider having a wedding cake created from tiers of different cheeses. (Or maybe in addition to a cupcake tier?)
4. Tiered Wedding Cake Made From CHEESE!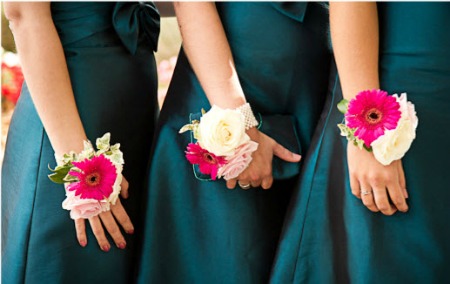 Wrist corsages for your bridesmaids rather than bouquets? Less to have to carry and they look soooo pretty!

5. Wrist Corsages
You're getting the dress of your dreams for your wedding day. You really don't have to wear traditional white or ivory you know ... Picture via Wedding Ideas magazine

6. A Coloured Wedding Gown


Why have a top table? You could have a table just for the two of you at your wedding reception. And then go off and chat to your guests as you want to ...

7. No Top Table - Just A Bride & Groom Table
What you need to remember is that it's your wedding day and it should be personal to the two of you. Some rules are made to be broken - and some fresh thinking might turn your big day around just the way you want.
Any other suggestions to make?