8 Things You Will Need to Know About Being a Bridesmaid
If you're about to be a bridesmaid, but know nothing about what to expect in actually being one, here are some things you should know.
It can cost a pretty penny: Being a bridesmaid isn't cheap, some of you may already know this if you have already been in a few weddings, but for those first timers out there, expect to spend some dough for your friend or family member's wedding.
What are some of your bridesmaid expenses?
The bridesmaid dress – which can cost anywhere from $150 or higher. By the way, make sure your bride checks out all our latest bridesmaid dresses at Dessy.com!
Shoes and accessories - If you don't already have shoes for the wedding, you may find yourself having to buy a new pair. And don't forget accessories, you will need to purchase accessories to go with the dress. Check all of our shoes and accessories also at Dessy.com!
Wedding-related events - This includes the bachelorette party and the bridal shower.
A wedding gift – You will still need a gift for the bride and groom.
However, this can be minimized by discussing with the maid-of-honor early on in the wedding planning process.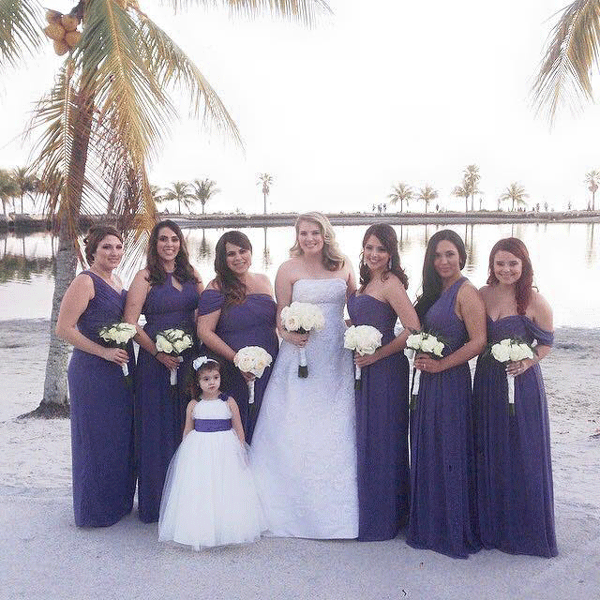 Bridesmaids in Dessy Collection Gowns in our Stormy color!
You will be expected to be a good sport about your duties: Whether it is the bride making the demands or the maid-of-honor, you will be expected to take care of certain tasks along the way.
You may need to travel: If your bride is doing a destination wedding, this could not only be a wedding you are apart of, but an excuse to take a mini-vacation.
You may need to know how to bustle a dress: While this is primarily left to the maid-of-honor, bridesmaids are also called upon to learn how to do this just in case the maid-of-honor can't.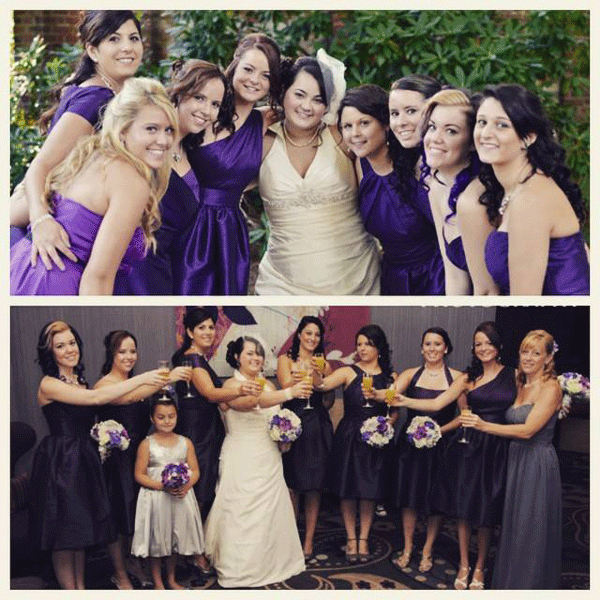 Bridesmaids in Alfred Sung Dupioni in our Majestic color
You will need to hold up the brides wedding dress when she needs to use the bathroom: Yes, this will be a definite task on the wedding day you will probably have to do at some point.
You will have a reason to get your hair and makeup done: Ever watch any celebrity award shows like the Oscars and think gosh, I would love to wear a pretty dress and get my hair done? Well if you're a bridesmaid, this will definitely be a possibility.
Guests at the wedding will know who you are: Whether you are the maid-of-honor or just a bridesmaid, guests at the wedding will know who you are, because the role you are playing in the wedding is a rather important one. You will make friends with family members and other friends simply because you are a bridesmaid.
You will be exhausted: You will find yourself exhausted the next day from a night of partying. Expect everything from the top of your head to the tips of your toes to hurt the next day.
But.. you will have a great time! Enjoy being a bridesmaid!