7 Tips Before You Pick Your Wedding Cake
Picking a wedding cake should be one of the many fun parts of planning a wedding. You get to eat cake! Who doesn't love that?
But before you and your fiancé are putting cake in each other's faces on your wedding day, here are some tips to make sure your cake is as memorable as ever.
Find a reputable bakery you know you both will love. Or if you know of a bakery already and know they are good, there is no reason not to go with them. If there isn't a bakery you know of, ask your newly married friends.
Attend wedding cake tastings. A lot of bakeries will host an evening of wedding cake tastings, so if there are any going on in your area, take advantage of it. It will give both of you a good idea of what you like and don't like.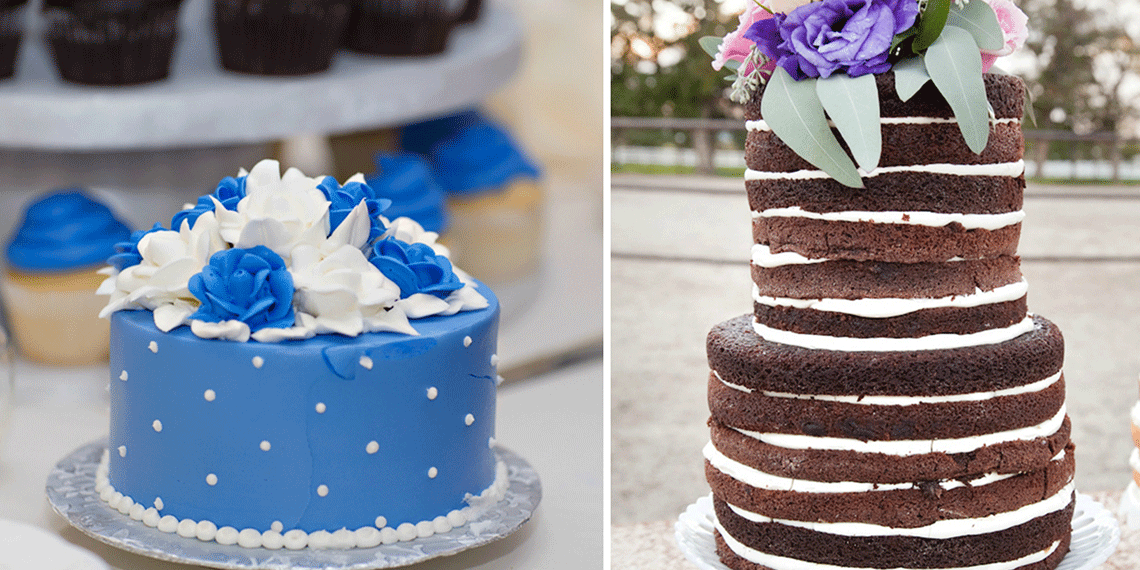 Images by ShoreShotz1 Photography and McWed Wedding and Event Directory
Know what you want your cake to taste like and pick a flavor you will love. You don't want to order a cake and realize you aren't a fan of the taste.
Coordinate the design of the cake with your bakery. Do you want a design that is trendy? A design that is modern, or are you going the traditional classic route with your cake design? Find the design that best fits your wedding and don't be afraid to get creative!
Like any other aspect of your wedding, know how much you are willing to spend or can spend. When it comes to your wedding cake, there are ways to cut corners. For example, instead of a wedding cake, cupcakes are a good alternative. You can also cut corners by having your bakery only have cake for the top tiers and not the bottom. Some bakeries will actually create tiers out of cardboard and decorate it the same as the other tiers, no one will ever know.
Before you say yes to the wedding cake, make sure your venue doesn't include cake as part of the price. A lot of venues will include the cake as part of the price and in some cases prefer that couples use their vendors for these kinds of details.
Don't wait until the last minute to order your cake. Custom made cakes can take weeks, so it is important to order the cake in enough time.
Looking for some inspiration for your wedding and don't know where to start? Explore Dessy.com and get started!