Vibrant Alfred Sung Bridesmaid Dresses for Spring!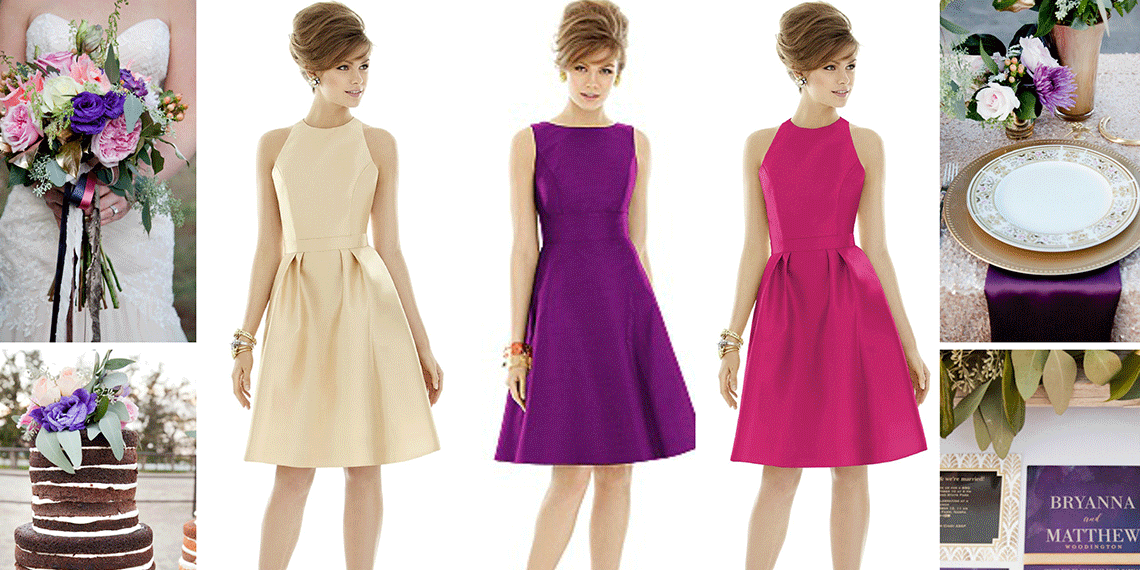 We are just days away from spring! We are so excited and couldn't wait to share some beautiful images from a wedding was celebrated in the fall, made us think of spring with its beautiful vibrant colors.  We're also celebrating the new season with these new Alfred Sung Bridesmaid dresses! 
The couple got married on a family ranch where they had guests peek into their lives together.  The bride chose lovely shades of pinks, purples and navy to embrace the season.  The couple also incorporated some some southern touches like mini gold jockeys and cotton in the centerpieces.
If you love these colors and the dresses in this inspiration  board, check out all of our bridesmaid dresses at Dessy.com!