10 More Ways to Cut Costs On Your Wedding Day!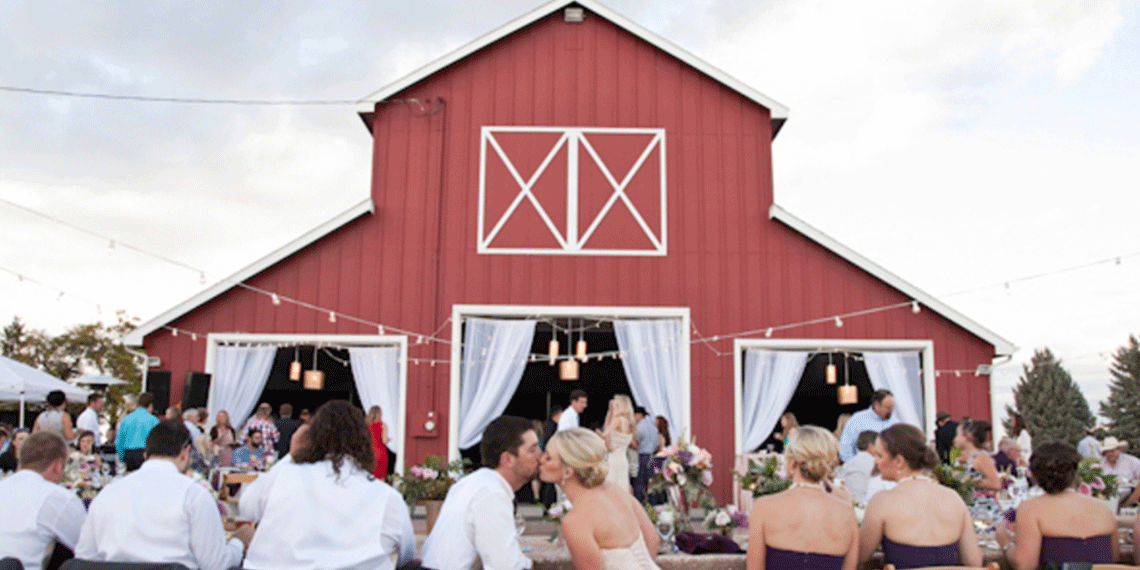 When The Knot revealed earlier this week that the average cost for a wedding has gone up, costing couples $31,213, we immediately thought of ways to cut costs without compromising important details of your wedding.
Pick any day but Saturday to get married: Saturday is the hottest day to get married, but we're finding more and more couples are beginning to choose other days of the week to say "I Do." When it comes to weddings, if you tell your potential guests well in advance the date of your wedding, it gives them enough to time to plan accordingly. So you don't necessarily need to have your wedding on a Saturday. How fun and different would it be to have your wedding on Monday or Wednesday?
Get Married in an Off Season: Fall, spring and summer are prime seasons for weddings, but they are also the most expensive. So if you're willing to take a chance, why not get married in the winter? Of course, getting married in the winter may mean more headaches especially if you live in a climate where snow is a constant threat, make sure you have a back-up plan just in case. Winter weddings are cheaper because there are so few of them, and venues also have more availability at a lower cost.
Non-traditional Locations: Instead of a traditional wedding venue, why not choose an alternative location? Like a barn, or a school, or an empty warehouse, an open park, anywhere that is able to fit and accommodate the amount of people you want to have. This will give couples more of an opportunity to be more original with every aspect of their planning without being tied down to a set price.
Image by McCallWed Wedding and Event Directory
Ask Your Friends and Family for Help: Have a friend who loves taking photographs or family member who has a baking hobby? Do you have a friend who likes DJing? Do you have Family members who love doing hair and makeup, we're sure you know at least one person who does one or all of these things. Enlist them to help you making your wedding day extra special, and we're sure they would be more than happy to do it.

Rent the Wedding Dress: Since you're only going to wear it once, do you necessarily need to purchase one? Renting your wedding dress is becoming more popular as brides are trying to find ways to save on their wedding day.
Wear Shoes You Already Own: Buying new wedding shoes isn't going to make a dent in your wedding budget, but if you are trying to find tiny ways to save on your wedding, this might be one way to do it.
DIY Flower Bouquets: An awesome way to spend some time with your bridesmaids, is sit them down a couple of days before the wedding and make your wedding bouquets. If you have crafty bridesmaids and YouTube, this shouln't be too hard. Also, see if you can get your flowers wholesale rather than through a florist, it's another great way to save. This is a good opportunity to see whether you want flowers at all or at the very least fake ones. Good fake flowers can almost pass for real. Today a lot of brides are also opting for alternative bouquets that are more works of art with no flowers involved.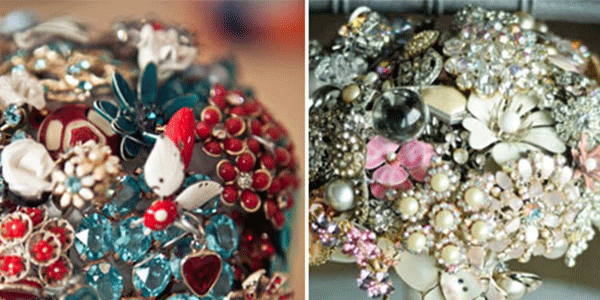 How stunning do these two bouquets look and there isn't a single flower! Images by Bravo Bride
Do a Buffet Style or Just Passed hors d'oeuvres: Instead of a sit down dinner, why not opt for a buffet style dinner. Or why not passed hors' d'oeuvres? How many times at weddings are you already full just after the cocktail hour, that by the time the dinner comes you can't eat another thing? Here is a great way to not only be creative and have a lot of fun too! Throughout the time where you would normally be having a sit down dinner, do appetizers - and a lot of them.
Limit the Amount of Alcohol at Your Wedding: Offer just beer and wine without other liquors.
Splurge Where You Want: We may have said this already, but find something in your wedding that you are willing to splurge on. Decide what is a must-have for your wedding and see how you cut can costs elsewhere.