More Pink for Your Spring Wedding!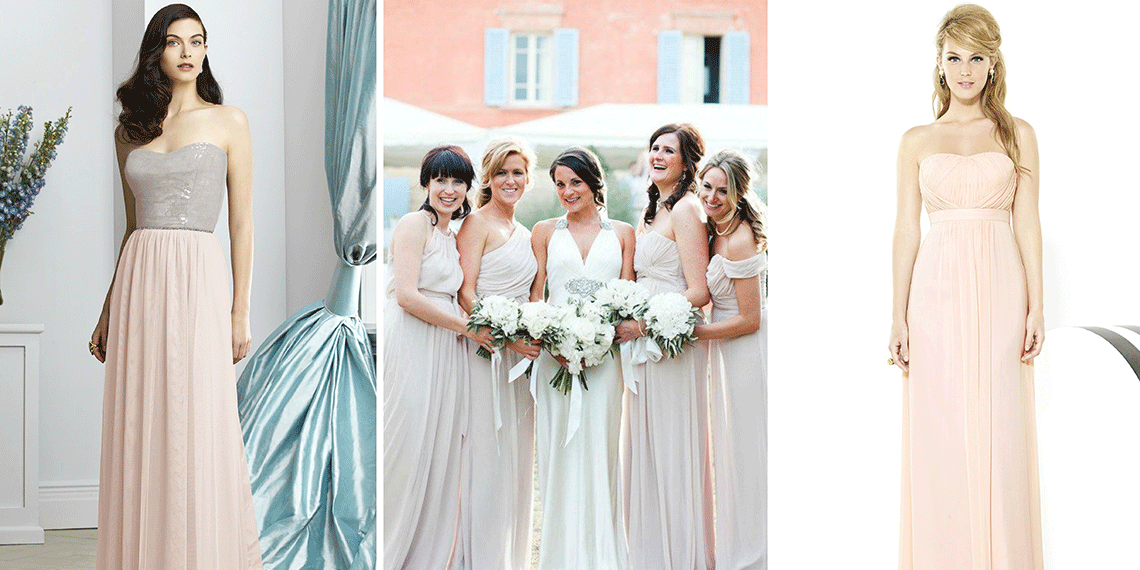 Left to right: Dessy Collection Style 2925, Dessy Real Wedding, After Six Bridesmaids Style 6710

We can't get enough of pinks this spring!  It seems like it's everywhere! So we're joining in on bridesmaids in pretty pink bandwagon!  Here are a few reasons we think you should consider pink this spring this spring!

A Beautiful Pastel Color: Who doesn't love pink for a spring wedding?  We know we do. This is one color among many pastel colors that are worth having for your wedding.

Beautiful Flowers: The choices for beautiful flowers are endless!  Whether you are doing white or light pink roses, it has whimsical look and feel to your wedding!

Looks Great With a Tan: This color works great for bridesmaids with a tan or dark skin tones.

Anyone Say Chiffon?  Stuck on what type of fabric to do with this color? Light pinks are best with chiffon fabrics, especially for weddings during the warmer months of the year.

Looking for the right shade of pink? Check out all of our Pantone color guides at Dessy.com!