10 Ways to Make Your Guests Happy at Your Wedding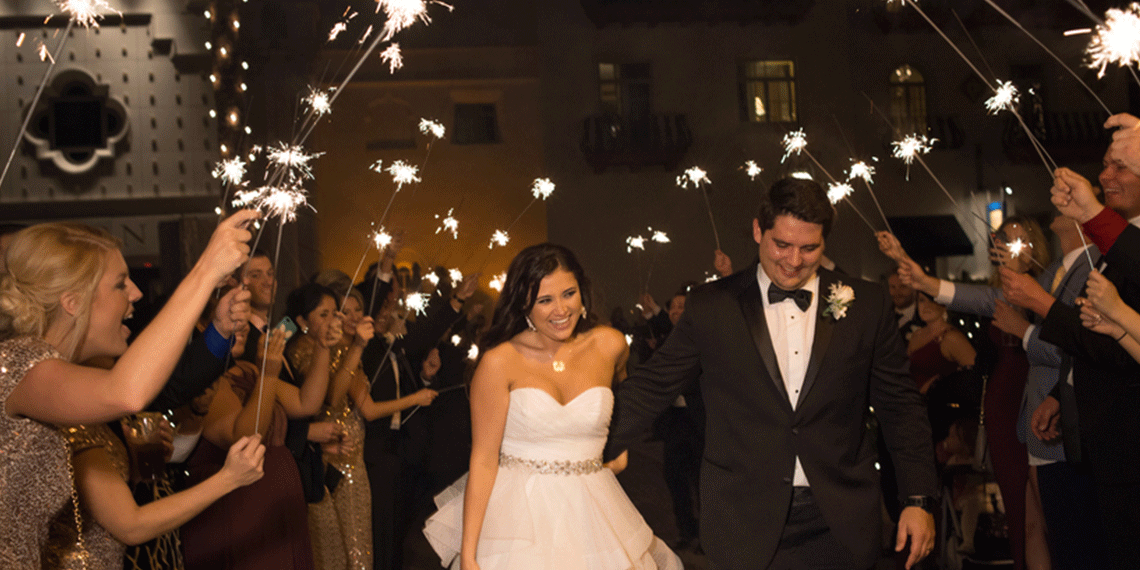 While the wedding is about the celebration of the happy couple, it is very important that you find different ways to make your guests happy. Here are some ways to do it!
Charging Stations for cell phones and other electronic devices: We live in an age where we are and must be connected at all times especially during a wedding. We are taking pictures, shooting videos so it is only normal that people would want their battery life to live until the end of the wedding, right? Put a couple of tables that will allow people to charge their phones, tablets and other electronic devices so they don't miss a moment of the wedding.
Flip-Flops for Dancing: While this is mainly for the women who are wearing heels or simply uncomfortable shoes all day, provide a basket of flip-flops to wear so that the dancing can continue without any blisters!
Selfie Sticks at Each Table: These days everyone loves a good selfie. Put a selfie stick at each table and ask your guests to take a ton of selfies. Go further and create a hashtag for your wedding on Instagram and Twitter so that you have all of those selfies for later.
Toiletries in the Bathroom: While most venues will provide this, it is always nice to show your guests you thought of them too. Provide toiletries in the bathroom of everything your guests may need, from cologne and perfume to hairspray and spray on deodorant.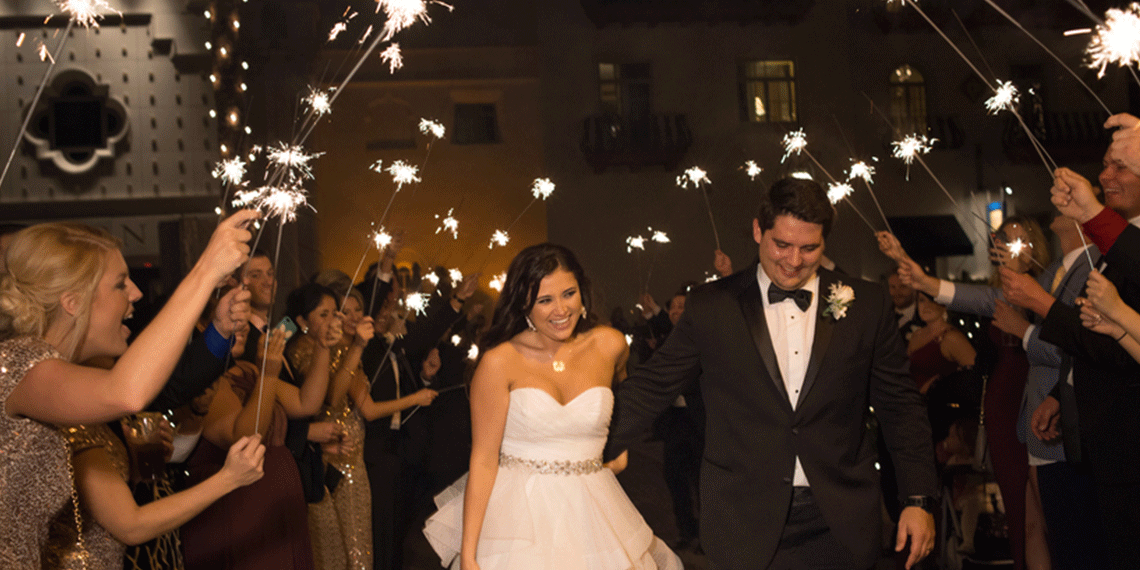 Sparklers at a wedding is always fun! Image by The Monarch Studio
Transportation for Out-of-town Guests: Instead of going crazy trying to pick everyone up, if your budget allows, provide car service for all of those coming from out of town. Who doesn't love leaving baggage claim to see that a driver is waiting for them? Make sure to inform your guests beforehand that you will be offering this and have them provide you all their flight and train information. Organizing this is a good job for your groom to do too!
A Party After the Party: Do you and your guests want to continue partying after the wedding? Rent out a room at a club or local bar where the party can continue!
After the Wedding Recovery Kits: Anything from headache medicine to antacids and bottles of water are great here. Give them out as the guests are leaving the wedding. The guests who have had the "most fun" at your wedding will definitely thank you in the morning.
Good Music for All Ages: Don't just play music you like, play music that everyone can get up and dance to. Sure, it's hard to cater to everyone's tastes, but keep everyone in mind when making your music selection. Another great idea, on each table provide a list of the music played at the wedding. Because honestly, how many times has a song played at a wedding and you have no idea who sang it or what it's called? If you have a wedding website, put the list there too!
Keep Everyone Hydrated: With bottles of water that is. Between all the dancing and fun that will be happening throughout the wedding, it is important that guests are hydrated at all times.
Food After the Meal: Sure, there is the cocktail hour. But what about after the meal and before the cake? Little finger foods are great. Anything from pigs in a blanket to popcorn and mini-burgers are always a good idea.