Tassels Are Always a Good Idea for a Wedding or Bridal Shower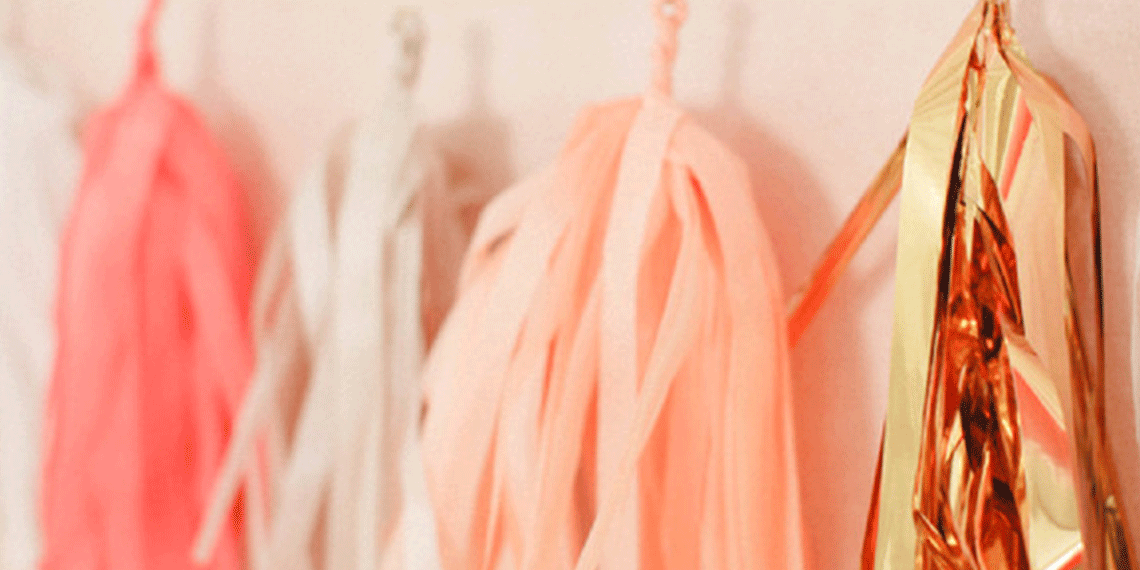 We came across this DIY video by Style Me Pretty on how to make your own tassels. Which are a great decorative detail for your wedding and/or bridal shower or any other wedding related event. We thought we would take a step further and give you some ideas of where you can incorporate them.
"Will You Be My Bridesmaid?" Party: You can have different color tassels made for each of your bridesmaids, put them on the stems of wine glasses or make it part of their "Will You Be My Bridesmaid?" invitation. It adds a little fun something to event.
Centerpieces: Whether its for your bridal shower or your wedding, have tassels part of the centerpiece. Making them ahead of time is also a great way to get your bridesmaids together before the wedding too!
Cake Toppers: Whether its for your engagement party, your bridal shower or even your wedding, tassels make a great cake topper. They are fun and festive and they definitely say "celebration!" You will see what we mean in the video.
Hanging on the Walls: As you will see in the video as well, they are a great decoration for a bridal shower or wedding. It will instantly add fun to your event!
Image by Style Me Pretty