Why You Need JY Jenny Yoo for Your Bridesmaid Dresses This Fall!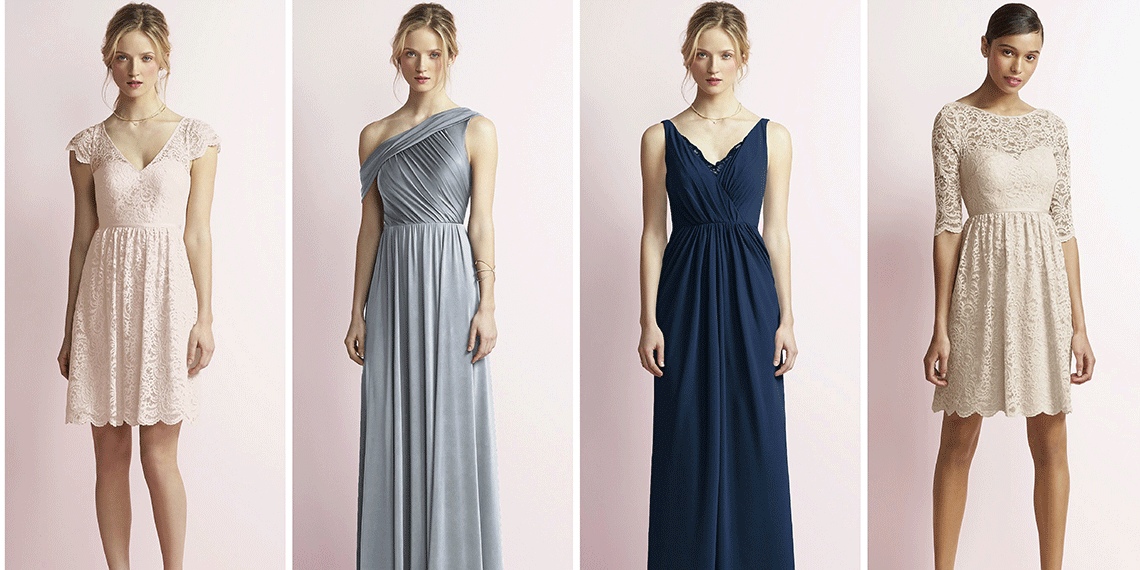 We recently launched our newest line of bridesmaid dresses, JY Jenny Yoo Bridesmaid Collection. Jenny Yoo is an internationally recognized designer and has partnered with The Dessy Group and has designed a collection of bridesmaid dresses that are inspired by fashion trends and the modern bride. This collection is perfect for both the bride and bridesmaid who wants to wear her dress again for other special occasions.
Aside from all of that, here are several other reasons we think you will just absolutely fall in love with this collection!
We're Loving the Lace: Whether it's in the smallest details of a dress or it is the entire dress, lace definitely should make its debut at your wedding tis fall! When it comes to this material for our bridesmaid dresses, it's so hard to choose just one dress! (Who says you have to? Mix and match!)
Left to Right: JY509, JY502,JY507,JY510
Simple Looks for Other Occasions: You may be reading this and you are neither a bride or bridesmaid, but simply someone attending a wedding this fall, several of these dresses make for a great dress to a wedding or special occasion. The dresses aren't flashy, but simple for the person who doesn't like a lot of detail on her dress.
So many Colors to Choose From: Looking for more neutral colors for your wedding? Or do you want your bridesmaids to make a statement at your wedding? Well this collection has the best of both worlds with variety of colors to choose from!
Looking for your bridesmaid dresses for your fall wedding? Check out the entire collection at Dessy.com!