The Sweetest Flower Girl Dresses
Nobody wants to upstage the bride on her wedding day, but if anyone's going to do it, you can bet your bottom dollar that it will be the Flower Girl! Unlike a bridesmaid, who more often than not will wear a dress quite different in style and colour to the bride, the flower girl is more likely to be wearing a dress vaguely resembling the bride's. Traditionally there to strew the bride's path with petals as she makes her way up the aisle, the flower girl has a history of stealing the show either at the altar or during the speeches. Either way, she's always so cute that nobody really minds; if anything, it can make the wedding more memorable.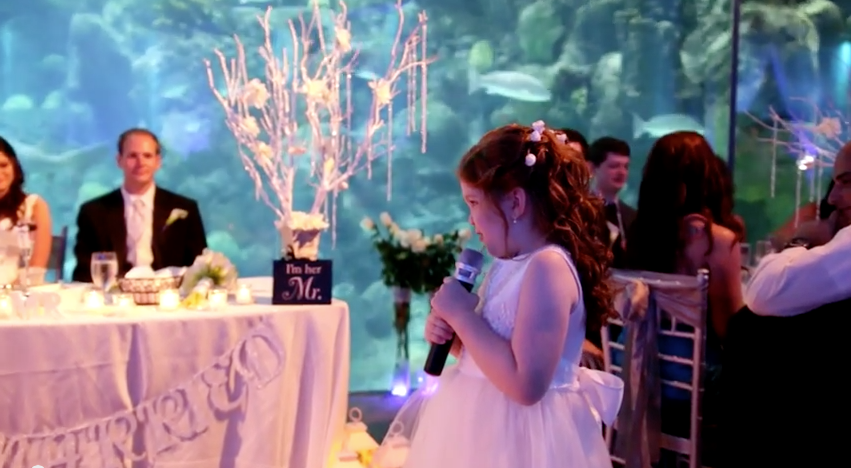 With thanks to Randy Markham at Celebrations of Tampa Bay who captured this hilarious, but heartfelt toast to the married couple when he videographed this Best Flower Girl Toast
Dessy has a fabulous collection of Flower Girl Dresses which will make everyone's heart melt, from the tulle-skirted FL4040 (similar to the one in the video above) to a fabulous peau de soie full-skirted dress in a vibrant aquamarine with appletini sash (below) and lots in between.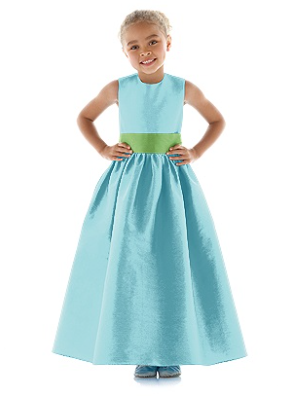 I've put together a few of the sweet little flower girl images from the Dessy Real Weddings Pinterest boards - all so lovely. And when you see them with the elder bridesmaids in complementary gowns, they look even more charming.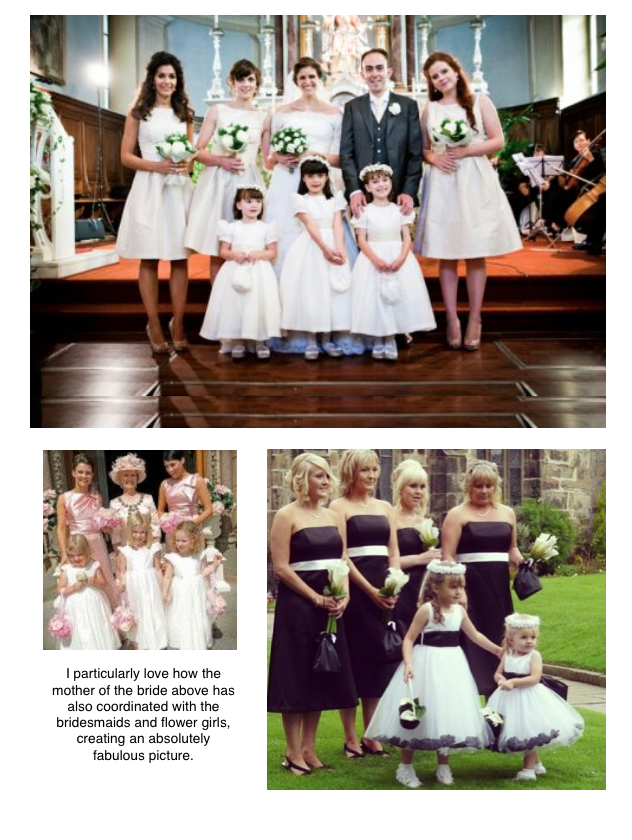 When you are having your wedding pictures taken, it is worth asking the photographer just to keep an eye on the flower girls - I love this image taken by Liz Robinson of the flower girls's shoes; you can just see the rustic baskets tied with grey satin ribbons holding the rose petals placed behind them, so clearly they are waiting patiently for the ceremony to begin - priceless!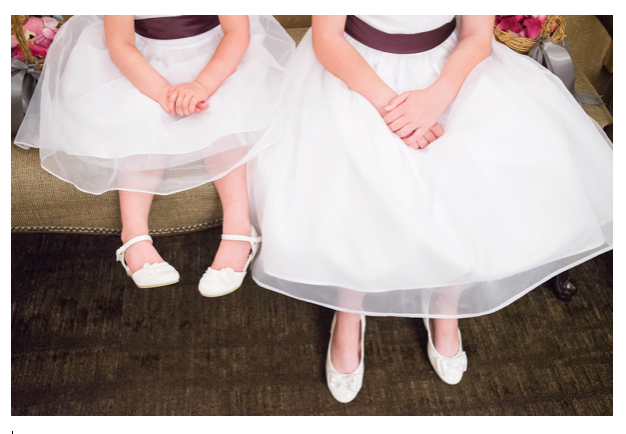 One of the funniest photographs out at the moment has got to be Leah Bullard's sure-to-become-a-classic groom kissing the bride...and the flower girl duly following suit with the page boy - bless!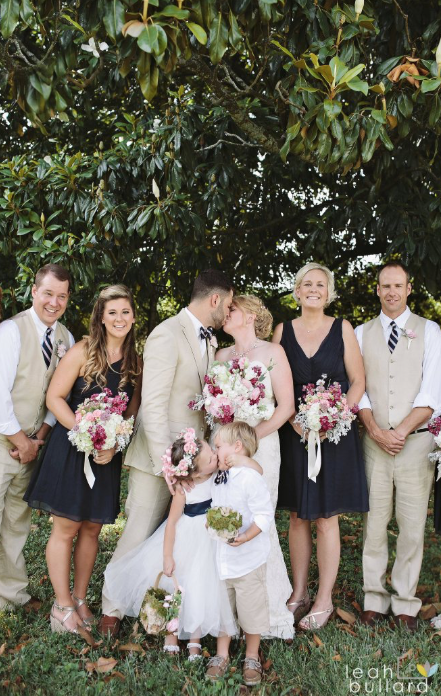 Will she ever be allowed to live that down..?
With thanks to Randy Markham at Celebrations of Tampa Bay, Liz Robinson Photography and Leah Bullard for their amazing videography and photography; to the many Dessy Real Brides who so kindly post on Pinterest to share their precious moments; and to the incredibly talented Silvia Siklosi of Cookie Art London fame, who created the amazing 'Lucy, Will you be my Flower Girl?' cookie at the top of the page.