Yellow and white weddings
Welcoming the sunshine into your life with yellow and white weddings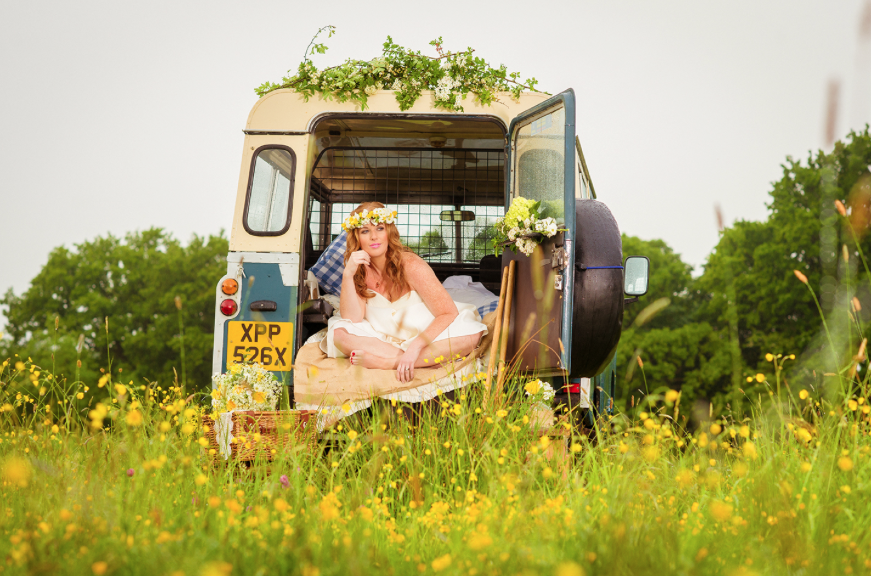 Image courtesy of the wonderful Blush Rose flower company
If you're the more exuberant type, what fun it would be to go full swing into your marriage with a wedding full of sunshine. Of course, in the UK that can't be guaranteed, but you can help the process along merrily by choosing golden hues for your flowers, bridesmaids dresses, ushers and grooms outfits, and even the going away car...And what's good about yellow is that it works equally as well for the boho, meadow flower look as it does for the uber-sophisticated, city style. And you can mix it with all manner of joyous other colours to create your very own, personal vision. Navy for sophistication, soft pinks for romance, lively pinks and oranges for exuberance - there's so much to consider!
But in this post, I'm just going to concentrate on yellow and white weddings - what fun!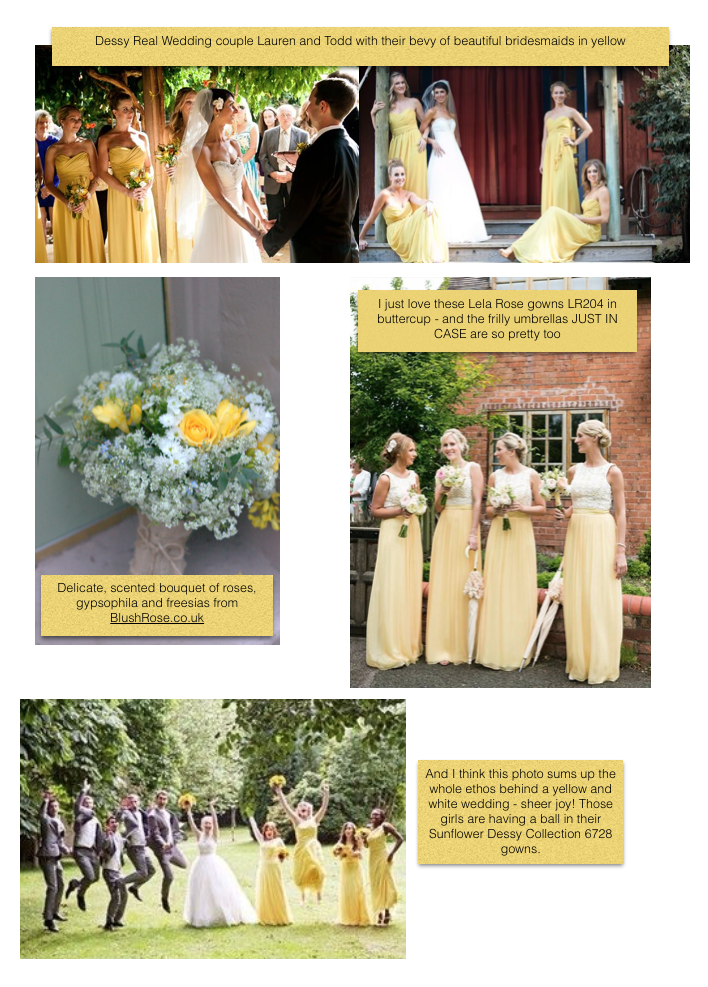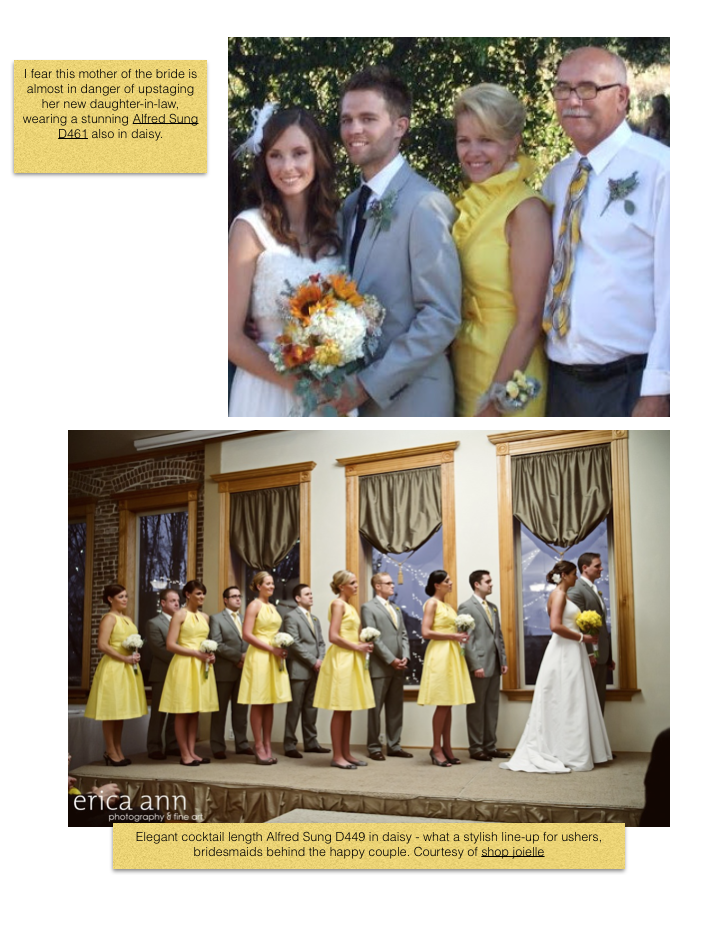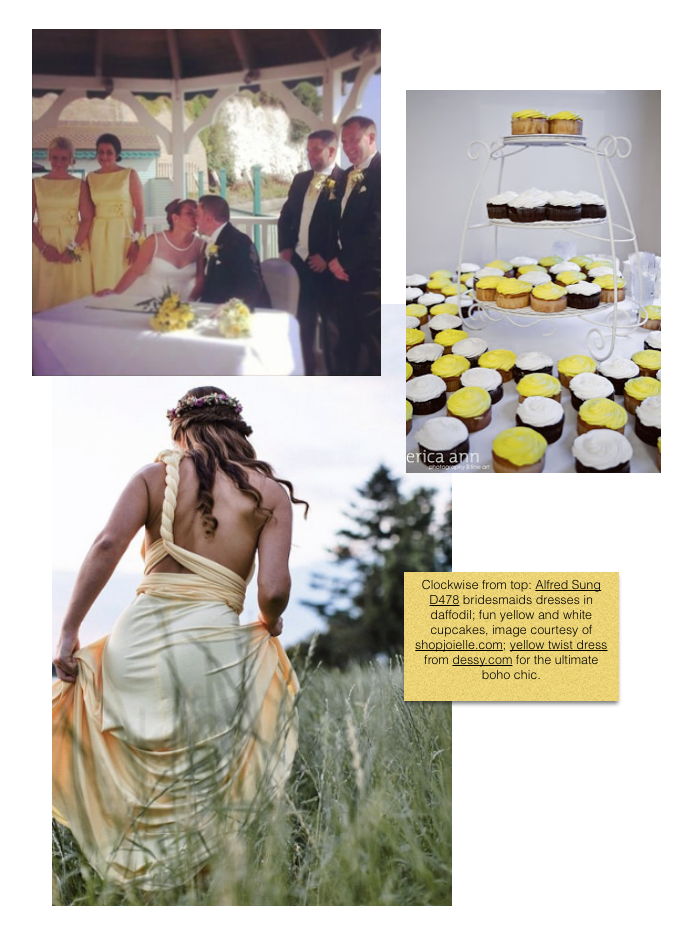 With thanks also to Helen Jane Floristry for the beautiful yellow and white wedding bouquet at the top of this page.

Wishing you the happiest of planning for your sunshine-filled wedding!