Shocking Pink and Orange wedding
Hot Summer colors for a Vivacious Bride
There's the shrinking-violet-type of bride, and then there's the 'whoo hoo this is MY day' type of bride. If you're the latter, then you might just want to consider going hell for leather on your wedding color scheme, particularly if you're getting hitched in the middle of the summer when life is hot and vibrant.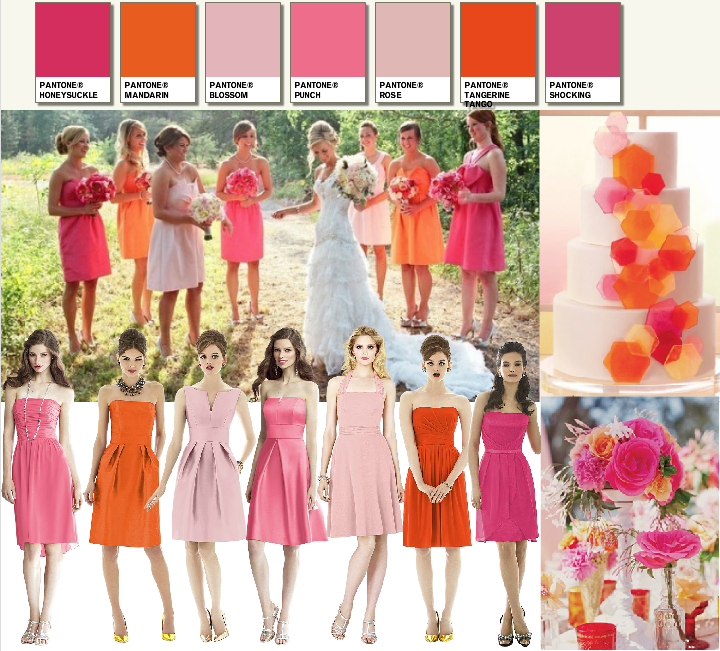 I put together this style board on the Dessy.com 'Design an Inspiration Board' after I'd seen the stunning bridal party image (above) on an Inspiration Events board, courtesy of Pinterest. I just LOVE the shocking pink and orange wedding combo - you'd have to serve outrageous pink and orange cocktails at the reception, such as Cosmopolitans or Tequila Sunrises, and really set the house rocking!
To shop the look, I've suggested (from left) Social Bridesmaid 8316 in Honeysuckle, Alfred Sung D614 in Mandarin, Alfred Sung D654 in Blossom, Social Bridesmaid 8135 in Punch, Social Bridesmaid 8126 in Rose, Alfred Sung D650 in Tangerine Tango, and After Six 6650 in Shocking.
The fabulous cake with geometric sugar shapes is also from Inspiration Events and the joyous flowers from the Four Seasons Magazine, both via Pinterest.
For an even hotter vibe, include a primary red into the mix alongside the pinks and oranges, as put together amazingly in the style board below by MarilynsKeepsakes.com in her 'best wedding blog ever'.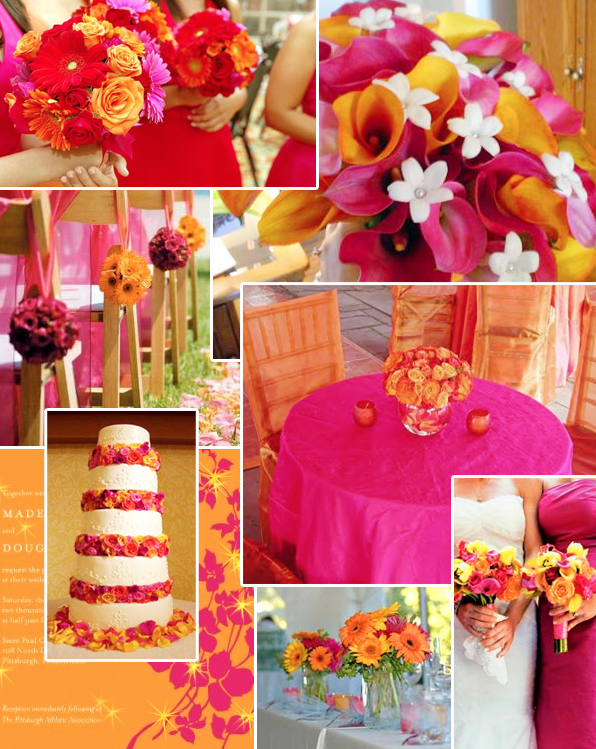 If you decide to get married at the historic Syon House in London, you can even get the up-lighting at night to match your theme, as organized for this event by the wonderful Food Show Ltd company!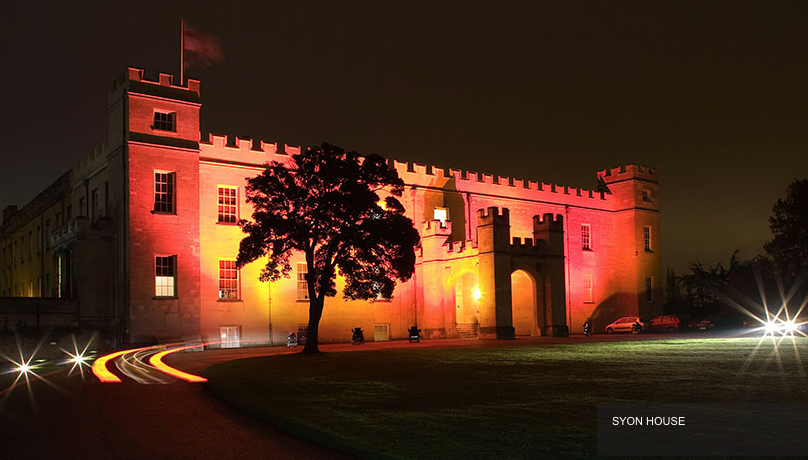 Or, for a less formal setting, hit the beach like this bevy of bridesmaids with the beautiful bride - the sun might not be shining, but just look at the energy and vivacity of those bright pink and orange dresses, set off perfectly with the pale green flowers in the bouquets! This is such another fabulous example of the inspiration you can get from the Pantone Wedding Styleboards on the Dessy website - take a look or even create your own!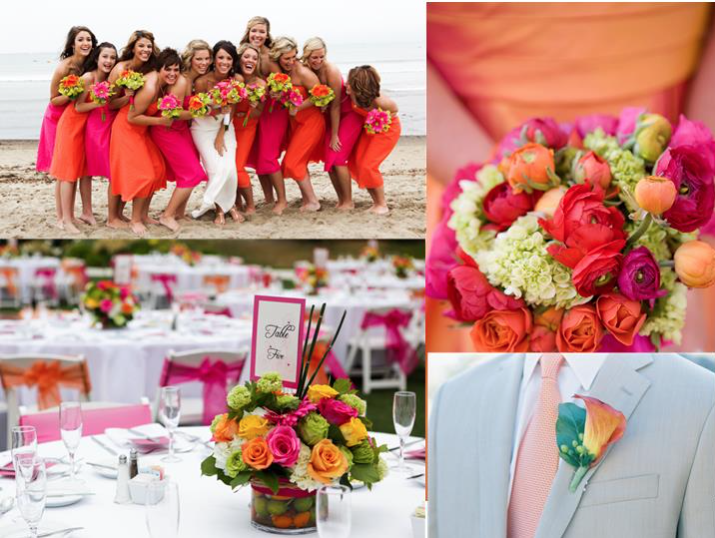 What does your color scheme say about you? Leave a comment below and let me know!