Lace Bridesmaid Dress - One Dress - 10 looks
One Dress - 10 looks
One of the greatest joys of Dessy bridesmaids dresses is the sheer choice available - which means that you can get the EXACT effect you are looking for, if you take your time to consider all the options!

Take this fabulous Dessy Collection 6725 lace bridesmaid dress - with 10 different lace overlays available to choose from, you can tailor the look to just how you want it.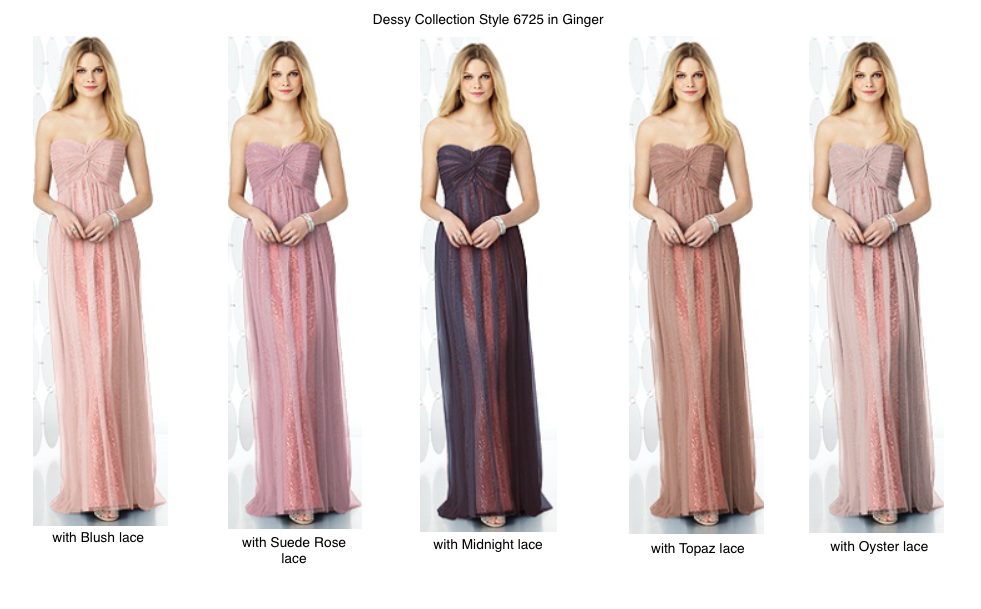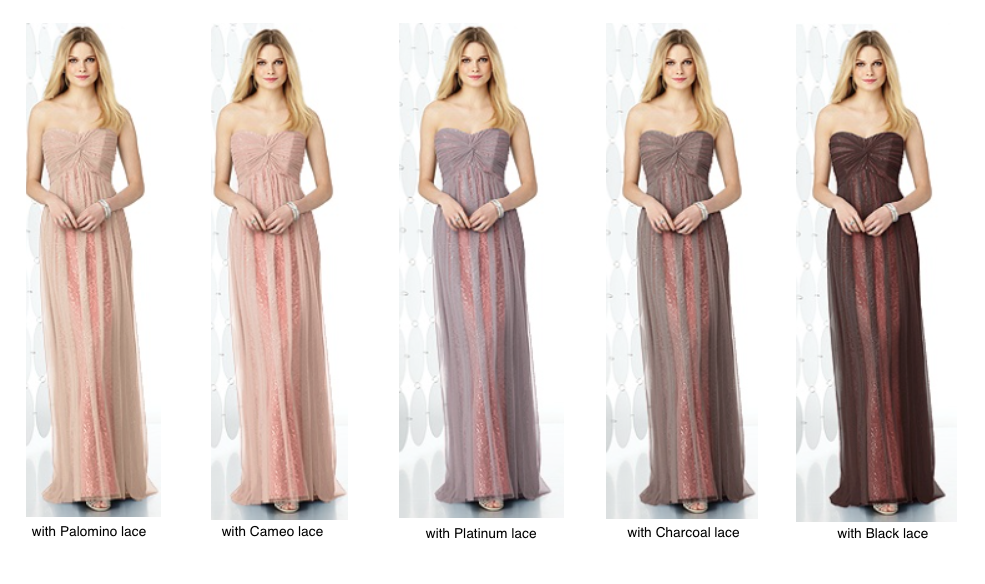 If you can't find a favourite, maybe have a different one for each of your bridesmaids; that could look spectacular! They could each wear court shoes in the colour of their particular lace and each bridesmaid's posy could be slightly different to reflect the subtle differences of the dresses.
Happy choosing!