Fingerless Wedding Gloves for the bride
Wearing gloves (apart from when it's freezing cold and you're about to throw a snowball!) is almost a thing of the past, unless you're royalty that is. And so I guess that's why more and more brides are taking to donning these exquisite accessories on their wedding day, to add to that incredibly special sense of occasion. And there is such a fabulous choice out there that you can find the exact style to suit your dress and wedding theme, if you shop around.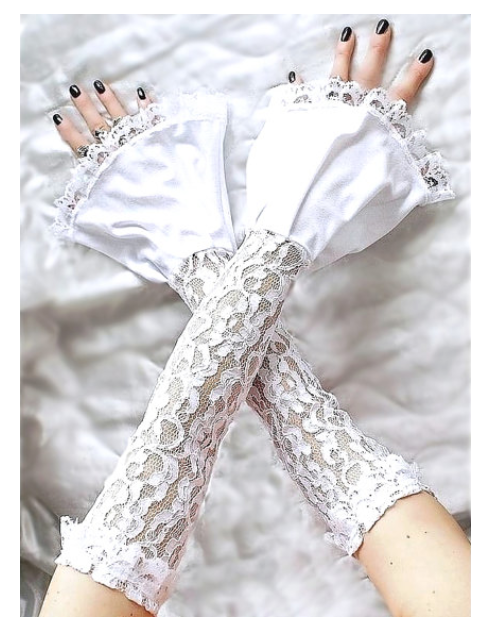 First, you need to decide whether or not you want to wear fingerless gloves. I would strongly recommend that, if you are remotely easily stressed, do NOT attempt the fully-gloved route! The last thing you need to be worrying about is removing your opera length, snugly-fitting gloves at the altar!
So if you've decided on fingerless wedding gloves for the ceremony, there are several options available to you. Some wedding gloves are really ornate cuffs, such as the gorgeous Gothic fabric and lace ones immediately above and the lace and ribbon ones in the featured image, both from a divine selection from the Gothic Burlesque Shop. The corset effect, large frills and beautiful lace give a glorious Victoriana, almost Steampunk gothic feel which I just love - especially when worn with black nail varnish! The gloves could almost steal the show!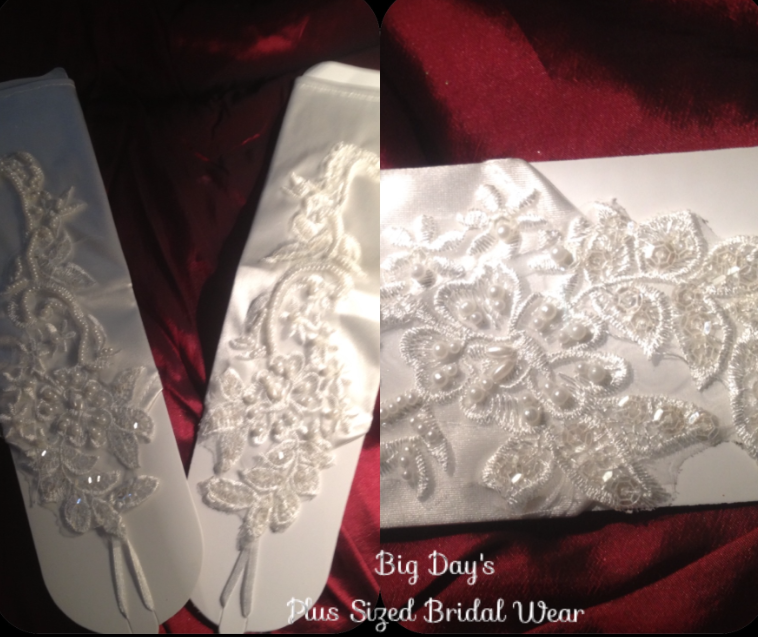 Alternatively, you can chose fingerless wedding gloves like these richly patterned gloves from Big Day's Plus Sized Bridal Wear (left and below right) that are secured by a thin satin ribbon loop which slips over the middle finger, leaving you absolutely stress-free when the groom produces the ring! With the glove coming to a point at the base of the middle finger, this style of fingerless bridal glove visually elongates the hand, great if your hands are not your best feature. And the gloves shown here, decorated with pearls and/or sequins, give a very lush look that would work beautifully with a brilliant white satin gown.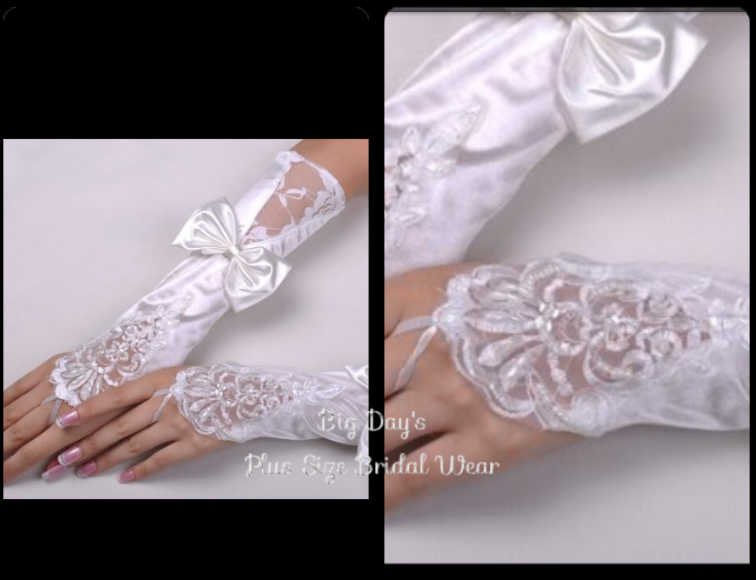 These two pairs above are from the superb Barcelona Bridal specialist, Pronovias. They actually aren't fingerless, it's just that the white lace pattern makes them appear that way. The incredibly fine net over the fingers is so delicate that you won't have to remove the gloves when your beloved puts the wedding ring on your finger. The joy of this style is that the lace won't ride up or crease, so the look will remain perfect throughout the day.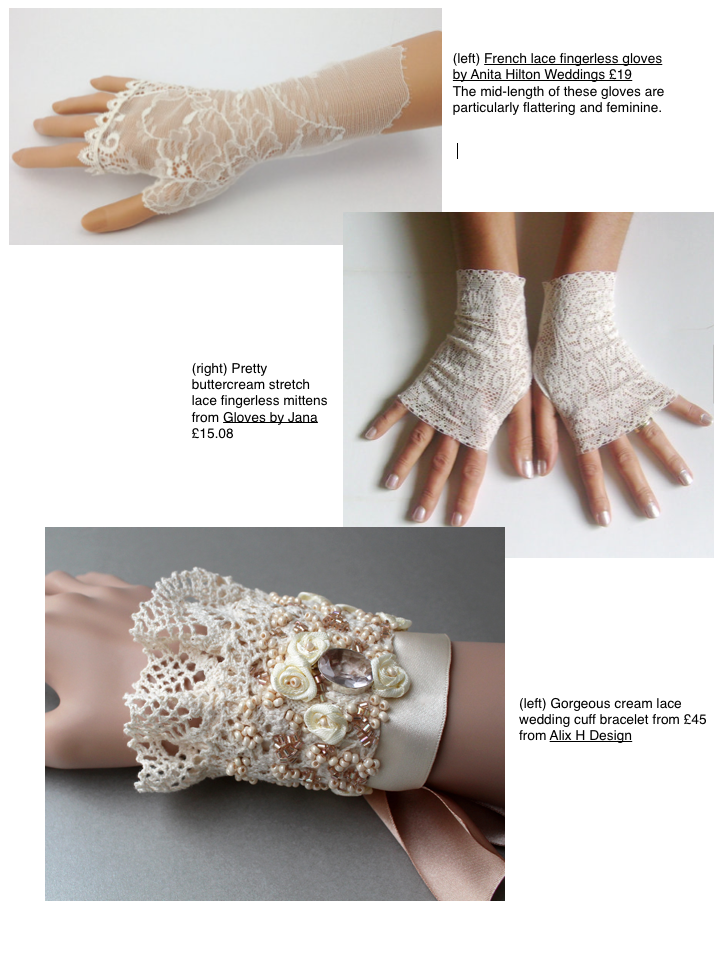 With thanks to Anita Hilton from Etsy, Gloves by Jana and Alix H Design for their lovely products and images above.
As you can see, there is a fabulous choice and you can make the cuffs and fingerless wedding gloves as much of a feature of your outfit as you like; what's not to like?