Frozen Inspired Bridesmaids Dresses
Planning a Winter Wedding? Go for Frozen Inspired Bridesmaids Dresses
You'd be forgiven for thinking that Frozen is a little old hat now (although I have to admit to needing a quick 'Let it Go' fix every now and then, to keep my spirits up), but nonetheless, there's no doubt in my mind that the colour scheme that Elsa produced out of her very magical fingertips do still tick the box when it comes to thinking about a Winter Wedding.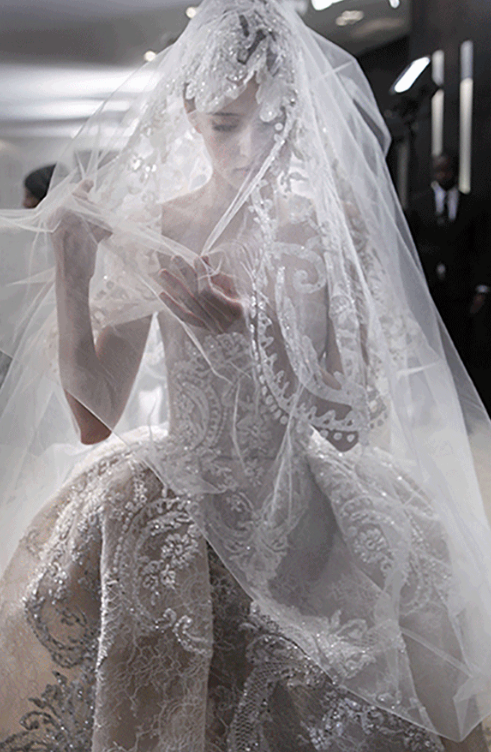 But I'm not talking about the bride wearing all of those fabulous blues and greens that remind you of icebergs and glaciers. No, I think the brides should get her Frozen inspiration from the snowflakes and frosted snowscapes. I adore this exquisite Elie Saab bridal gown above that is from her Winter 2015/16 collection. Those swirling, silver-encrusted designs on white lace are gloriously dramatic whilst at the same time being delicately demure befitting any fairytale princess.
But bring on those winter hues for the bridesmaids dresses!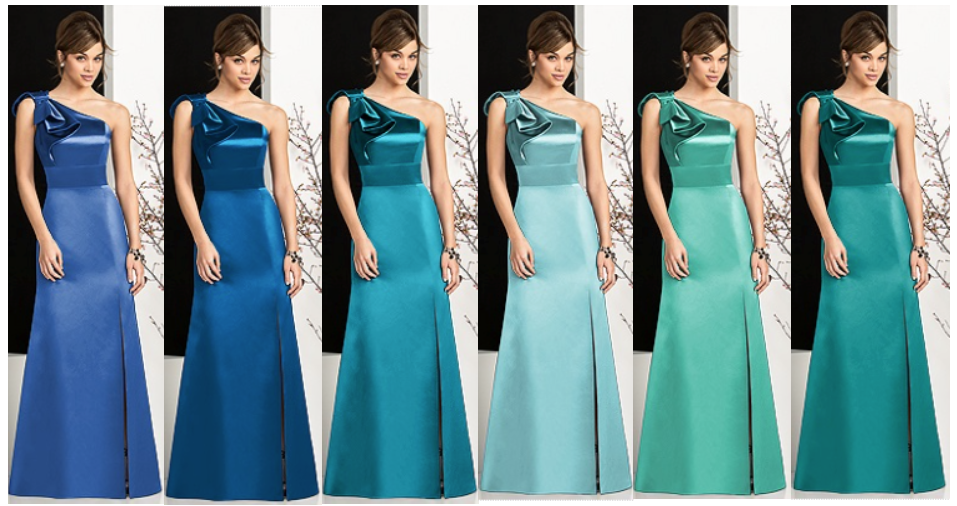 And of course the genius of Dessy bridesmaids dresses is that you can get your dresses in a whole range of analogous colours, in a wide variety of styles, that look absolutely stunning together. I've chosen this one-shouldered style from the Dessy Collection 6674 in matt satin; the full-length dress with its heavy material will help keep the girls warmer on a cold winter's day and the one-shoulder provides greater support than an entirely strapless type.
I would choose white or off-white, simple posies for the bridesmaids, such as this lovely one below by Blush Rose and then a bridal bouquet with pale blues, greens and lavender such as this beautiful one on the right from Flower-Arrangement-Advisor.com.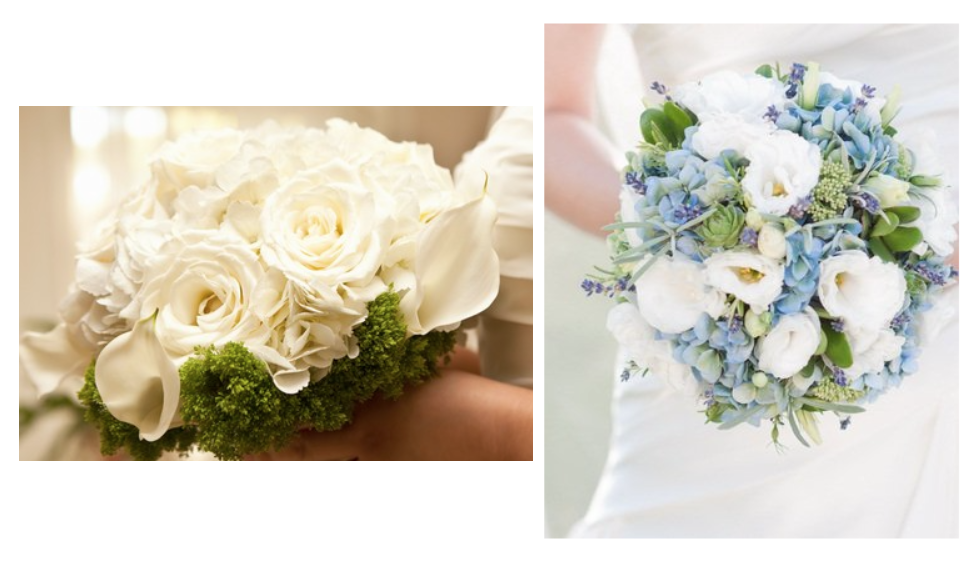 All very soothing on the eye and perfect for a Winter Wedding. And I love these shoes from Mandarina - wouldn't they just be the icing on the cake, as it were?