Violet Wedding Palette - the calmer shade of purple
Don't those pretty lilac and cream wedding flowers from top floral designer Veevers Carter just make you go weak at the knees? There is something just incurably romantic about a soft violet wedding palette and it is definitely a colour that suits almost every girl.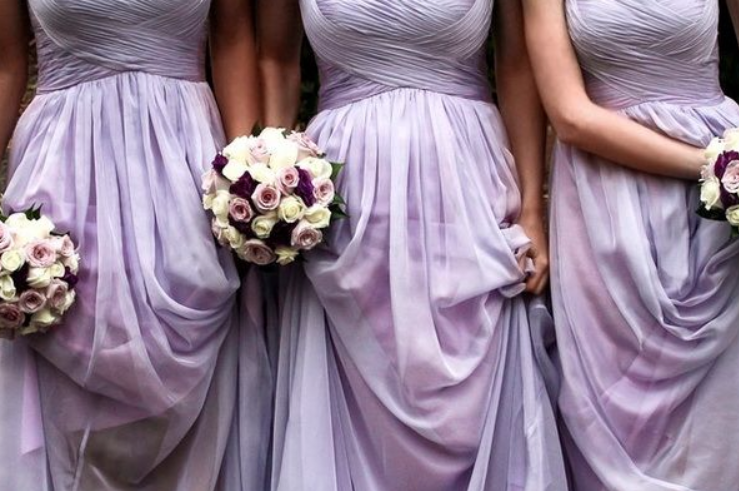 Violet naturally occurs all over the world in one form or another. Not only is it the colour of lavender, wisteria and the eponymous Spring flower, it is also at one of the extremes of the visible spectrum of light. Quite distinct from purple, which is created as a vibrant combination of red and blue, violet is a much calmer, more delicate hue which lends itself superbly to pretty, sweet wedding colours. And interestingly, as violet brightens, it appears ever more blue. According to surveys in Europe and the United States, violet is often associated with extravagance, unconventionality and uniqueness - the latter two of which are great attributes when organising your own wedding although I'm not sure how ideal being extravagant is at such a crucial time in your life!
There's no doubt, such an exquisite colour palette is incredibly amorous - and so many violet-coloured flowers have a wonderfully delicate fragrance too, which is all the more joyous. Whose heart (and nose!) would not be moved by the posies below, created by the lovely Helen Jane Floristry, with the perfumed muscari, syringa, roses and freesias?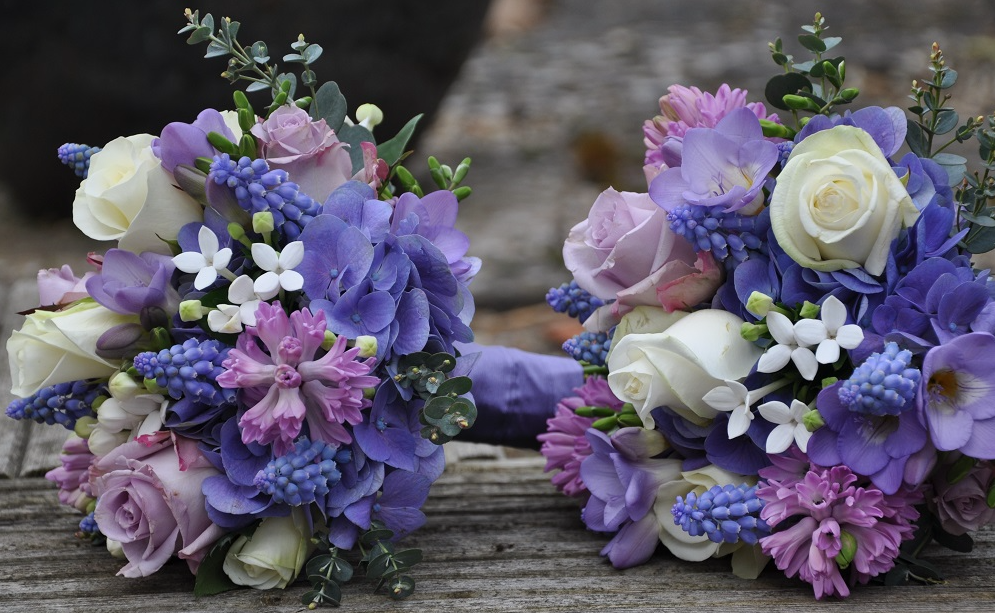 But you don't have to go for violets and blues in the flowers: look how pretty this bridesmaid looks with the palest of grey foliage, white and green posy? What a great mix of colours. With thanks to weddingchicks.com via Pinterest for this real Dessy Bridesmaid photo.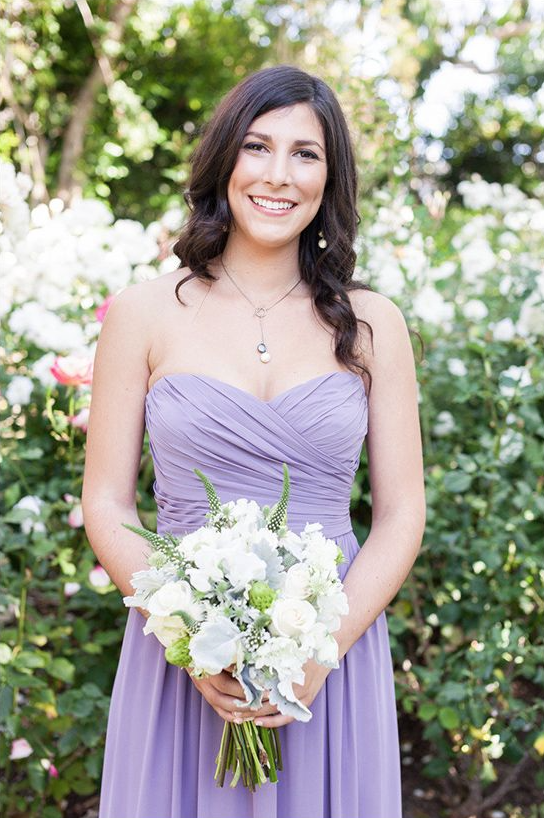 Other suggestions for floaty, chiffon bridesmaids gowns, and also a sweet little Flower Girl dress, are below, all in the pretty Passion colour.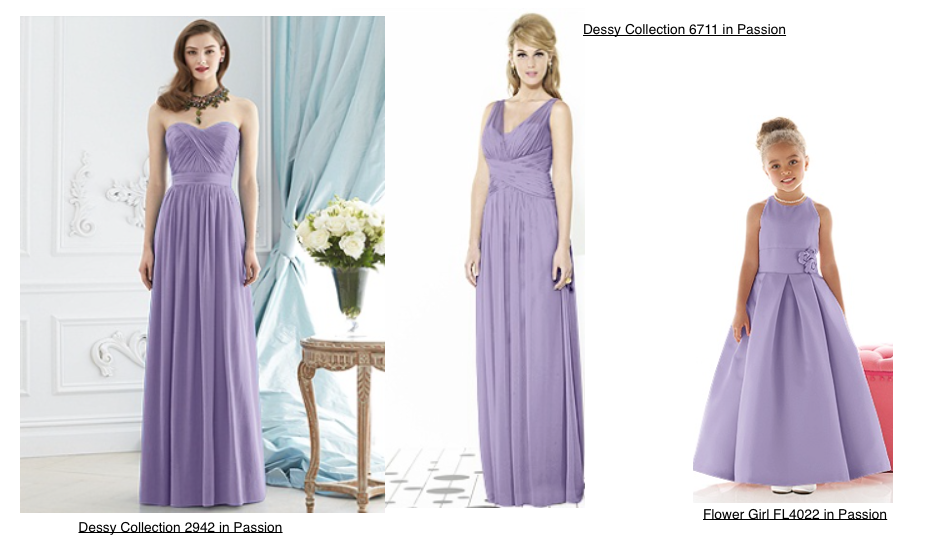 And I would DEFINITELY team up the bridesmaids dresses with a pair of decadent dark purple velvet kitten heel sling backs like the ones from Mandarina Shoes (£120) - how glorious would they be to wear?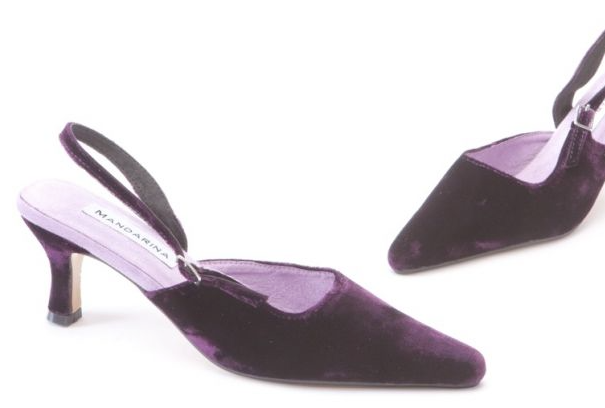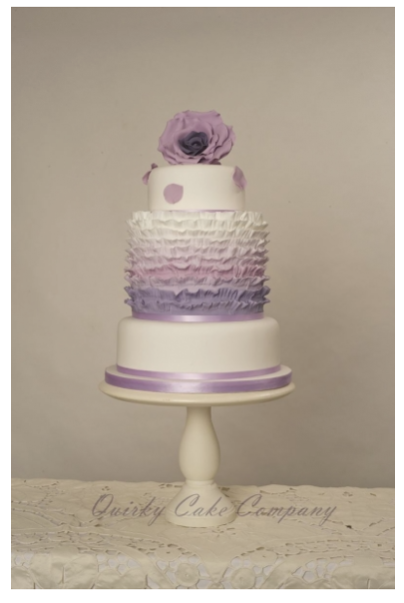 And last but by no means least, is this Ombre wedding cake from the Quirky Cake Company based in Scotland, using almost every tint in the violet wedding palette! It would almost be a shame to cut it!