Getting Married in Advent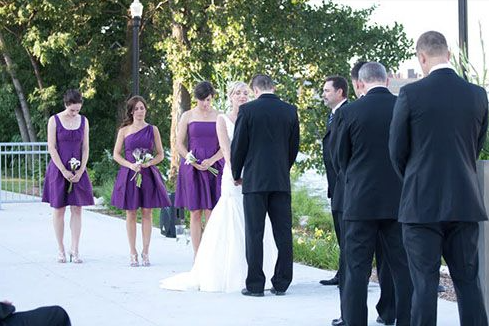 We all know from our childhood days that purple is created by mixing blue and red and that it is also the colour most associated with royalty and magic. Think of Walt Disney's Maleficent in her magnificent purple-lined cloak and gown in the animated Sleeping Beauty - both a Queen and magical! And in China, purple represents the harmony of the universe because it is a combination of red (Yin) and blue (Yang), so it is a particularly auspicious colour.
But you may not know that purple is also linked with the church. Originally worn by Roman magistrates, purple became the imperial colour of firstly the rulers of the Byzantium Empire and then the Holy Roman Empire, before eventually being adopted as the colour for Roman Catholic bishops. To this day, purple is the colour associated with Advent and Lent but it is worth noting that, although one can still get married in church during these seasons, both Roman Catholic and Protestant advice is that weddings should be 'toned down' as the whole Church is observing a period of penance.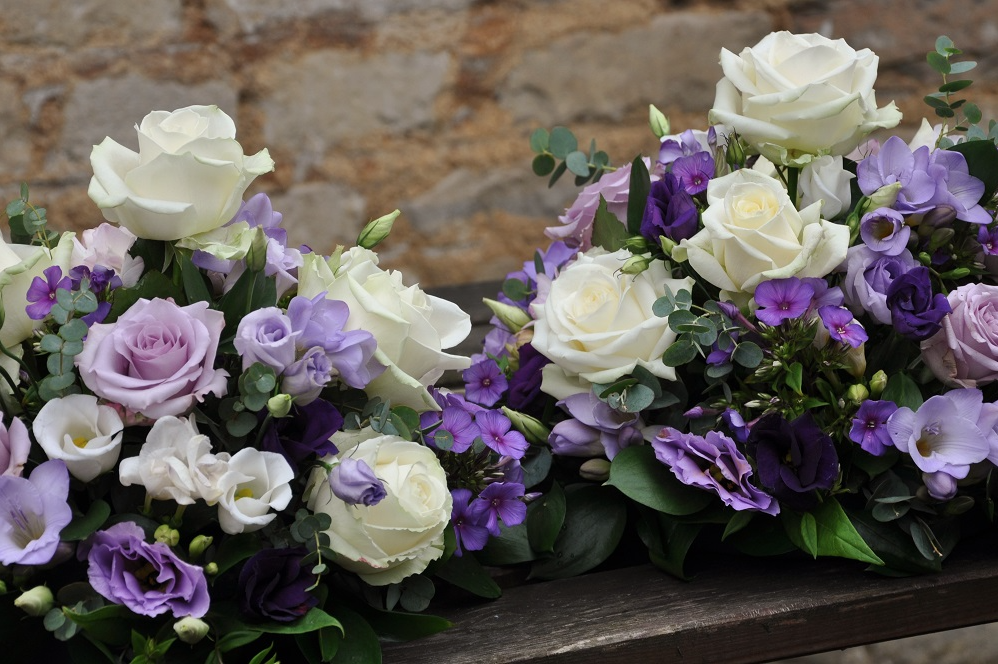 Interestingly, when purple is combined with pink, it tends to be associated with eroticism and seduction, so if you are planning on getting married in Advent in a church setting, you might want to think about using just shades of purple and cream, rather than adding any other colour. Look at the beautiful flowers above by Helen Jane Floristry - they are the epitome of understated, graceful elegance.
And think how lovely your bridesmaids would look in deep purple, although for an Advent church wedding, perhaps I would choose dresses that
didn't expose too much shoulder
were long, especially given the time of year
were relatively demure at the back
weren't too full-skirted (whatever you do, don't think Anna from the 'King and I'!)
Take a look at some of the ideas from Dessy.com in their aptly-named 'Majestic' colour. It isn't too 'red' and evokes just the right kind of gravitas, I think.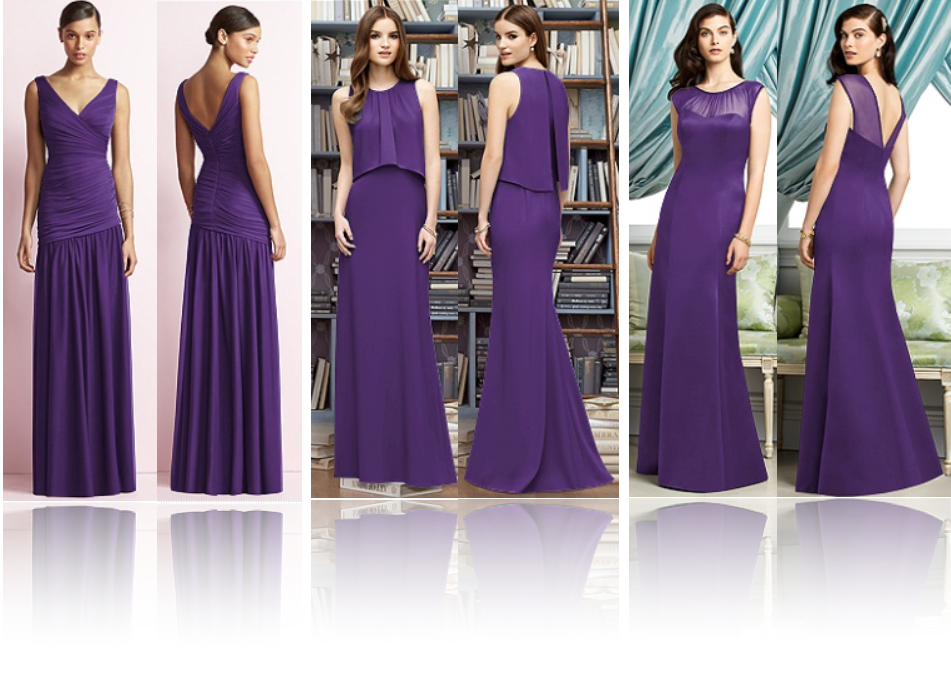 From left we have Jenny Yoo JY506 in chiffon knit; centre there is Lela Rose LR220 in crepe; and on the right is Dessy Collection 2933 in matt satin.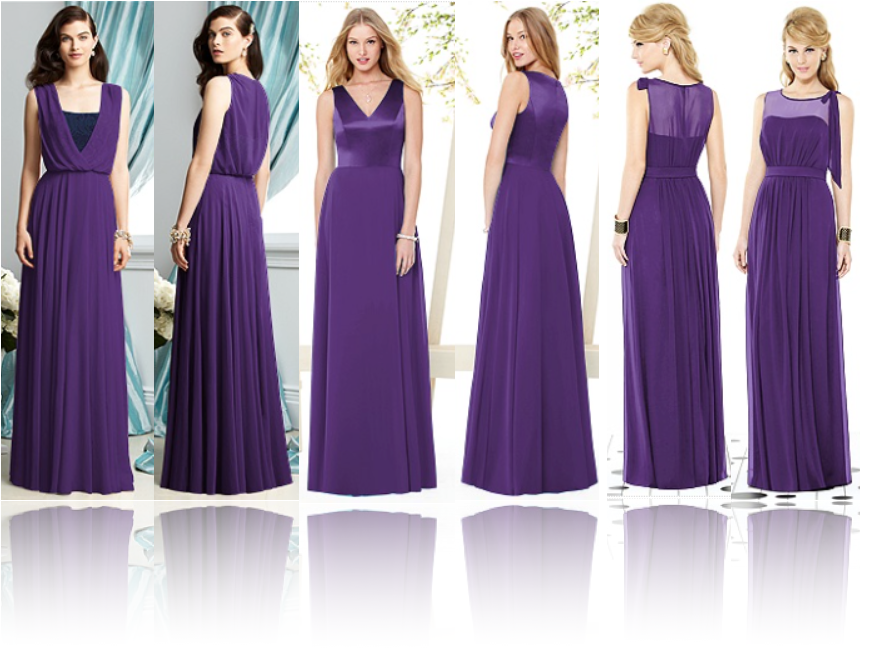 From the left I have chosen Dessy Collection 2934 in lux chiffon with midnight lace; the centre shows Social Bridesmaid 8132 in matt satin; and on the right we have Dessy Collection 6714, also in lux chiffon.
For these and even more ideas of bridesmaids dresses in 'Majestic', shop here at Dessy.com.
And let me leave you with this gorgeous purple heart of hydrangeas by the super Sabine Darrell; enough to melt the heart of any stony-faced cleric!