Hot Pink and Red Wedding Colours
I saw a wonderful bouquet and went weak at the knees at the vibrancy of clashing pink and red flowers, beautifully offset by the creamiest of roses.
Just imagine bridesmaids dressed in lush satin of strawberry, fuchsia, posie or tutti frutti, holding rich bouquets of dark pinks and reds, framing the bride in pale ivory...well, no need to imagine: cast your eyes down the page to see for yourself how fab the hot pink and red wedding colours look! The photograph immediately below is taken by Holli True via Wedding Chicks - the whole ensemble is given a fabulous lift by the cream parasols and is perfectly balanced by the flower girls either side of the group with the bride and her pale bouquet holding centre stage.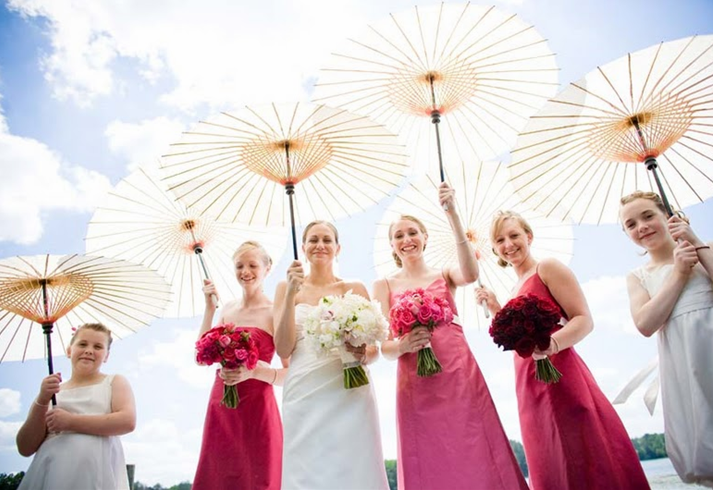 Below I've picked out some brilliant pink bridesmaids dresses from Dessy that work so well against Holli True's fabulous photograph of the bride's deep red and white bouquet and I've chosen a flower girl's dress in burgundy to tie in the wedding flowers.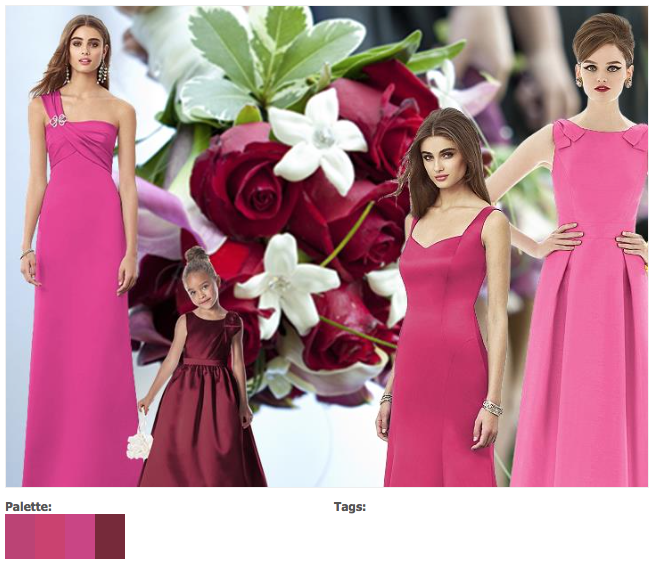 You can see from the two photographs below just how important the cream is in preventing the hot pink and red wedding colours from being too intense; these super images from the talented Adam Barnes Fine Art Photography illustrate to perfection the desired balance. The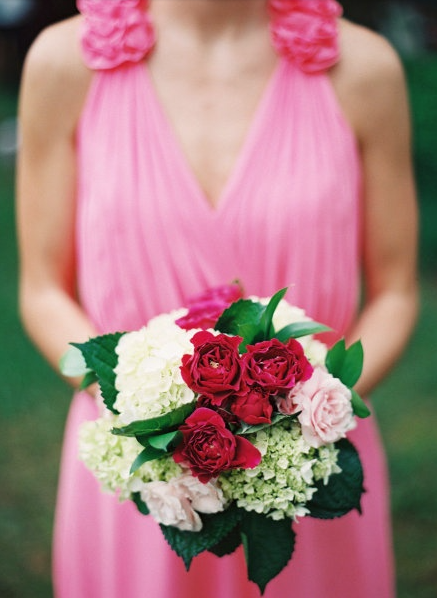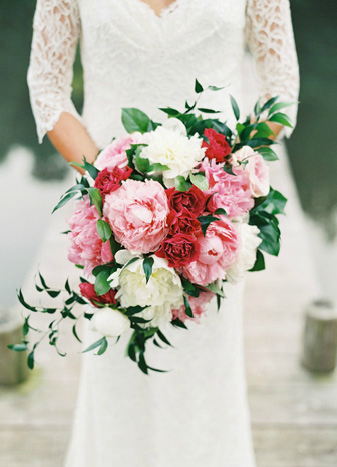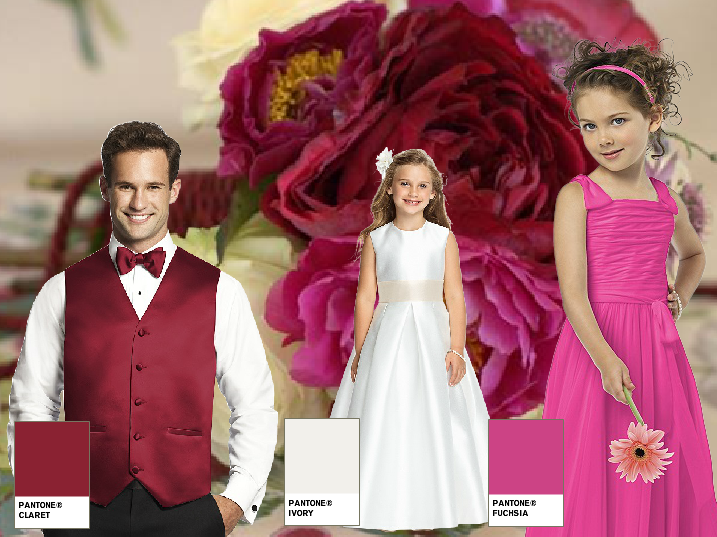 Or if you dress the bridesmaids and flower girls in a variety of hot pinks or ivory, I would pick out the red in the bouquet for the groom's and ushers' waistcoats and ties, again in a rich satin, to provide a real feast for the eyes. Dessy has such a phenomenal choice available for the entire bridal party that you can get the exact mix you want - what would you pick?