Little Black Bridesmaid Dress
Get yourself a Little Black Bridesmaid Dress for the ultimate Chic Wedding!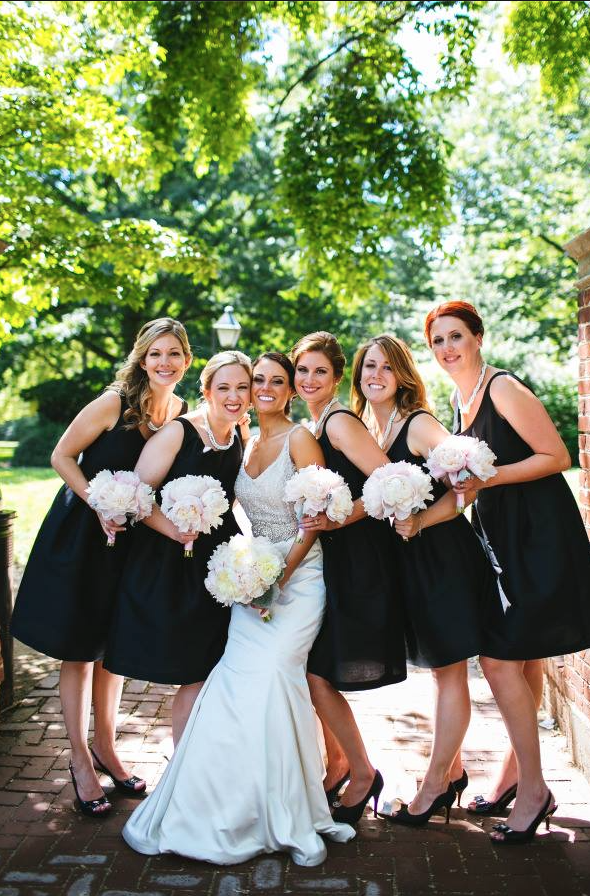 How much fun are these girls having? And no surprise, really, when you think of what the lovely bride has picked out for them to wear on her wedding day - Alfred Sung D564 from Dessy. (With thanks to Style Me Pretty via Pinterest for the image). Hitched together with the palest of pink peonies for the posies, the LBDs look absolutely stunning.

The scoop neckline flatter all busts, but for the less well-endowed bridesmaid, I would suggest a bateau or pleated neckline like the two below: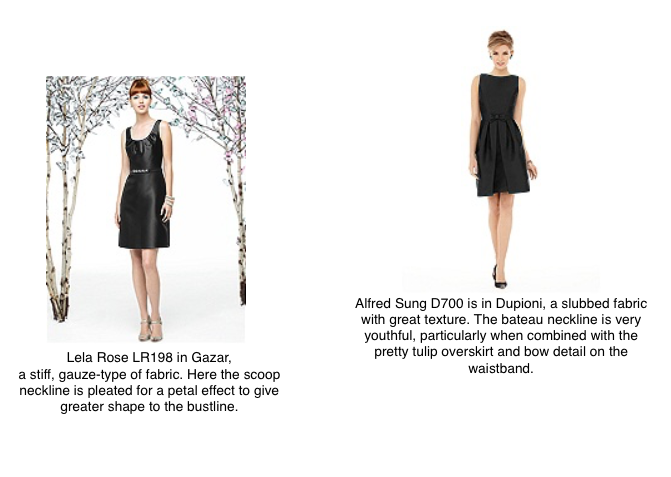 Note how the bridesmaids in the first image are all wearing the same style dress but a variety of black heels. The opposite worked here for this bridal party, captured brilliantly in this photograph by Adam Barnes Fine Art Photography, where each little black bridesmaid dress was different while their shoes were matching!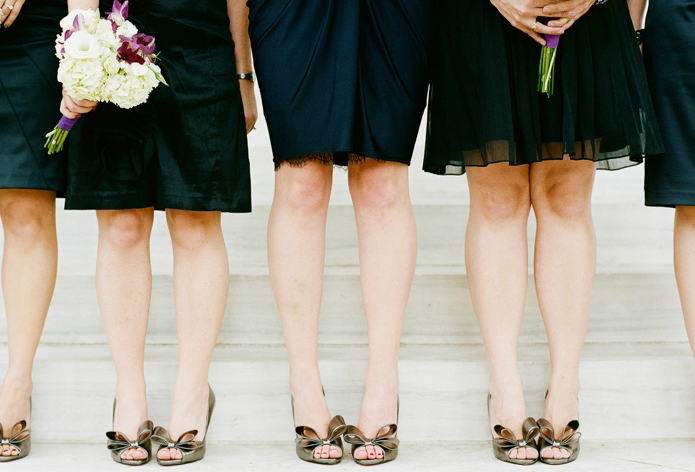 You can see the full beauty of the LBDs in this photo of the entire bridal party - what an urbane group, perfectly framed by that stunning white marble edifice and beautifully captured by Adam Barnes Fine Art Photography.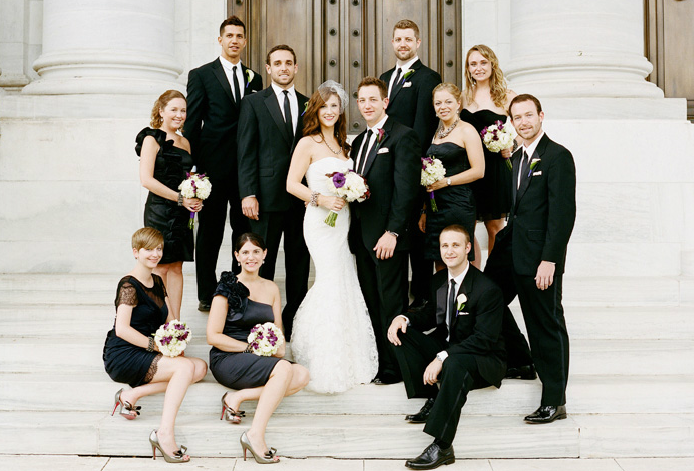 Here are a few more examples of little black bridesmaids dresses from Dessy that your bridesmaids will want to wear again and again and that will give your wedding a really chic feel.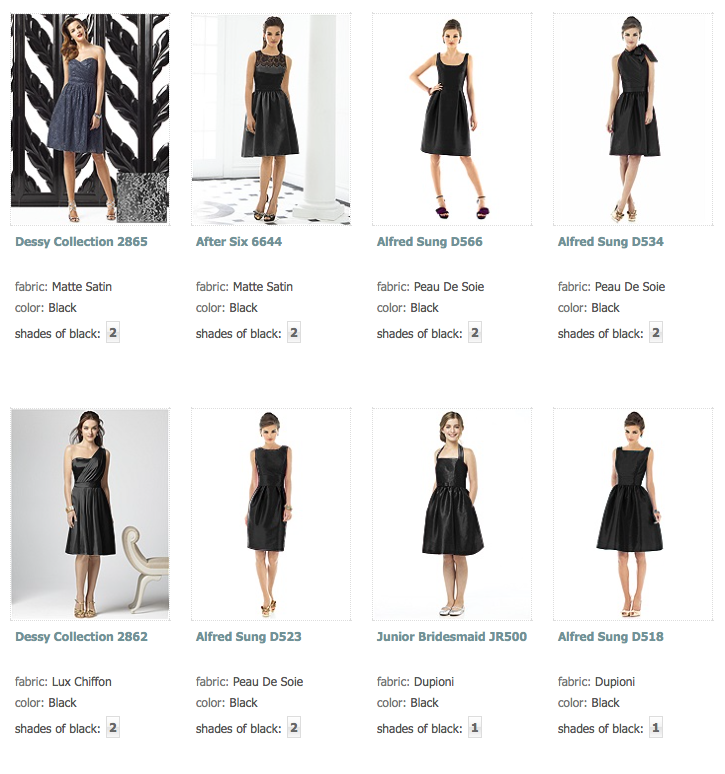 View the full selection of Little Black Dresses from Dessy. Happy choosing!