Pinterest Inspired Wedding Colors for Fall
With the fall coming we can't get enough of all the beautiful colors we're seeing on Pinterest! The deep reds, the vibrant purples, the lush greens - it is a magical time to get married. So we thought we would show you some of our newest dresses in some of the color combinations we have fallen in love with.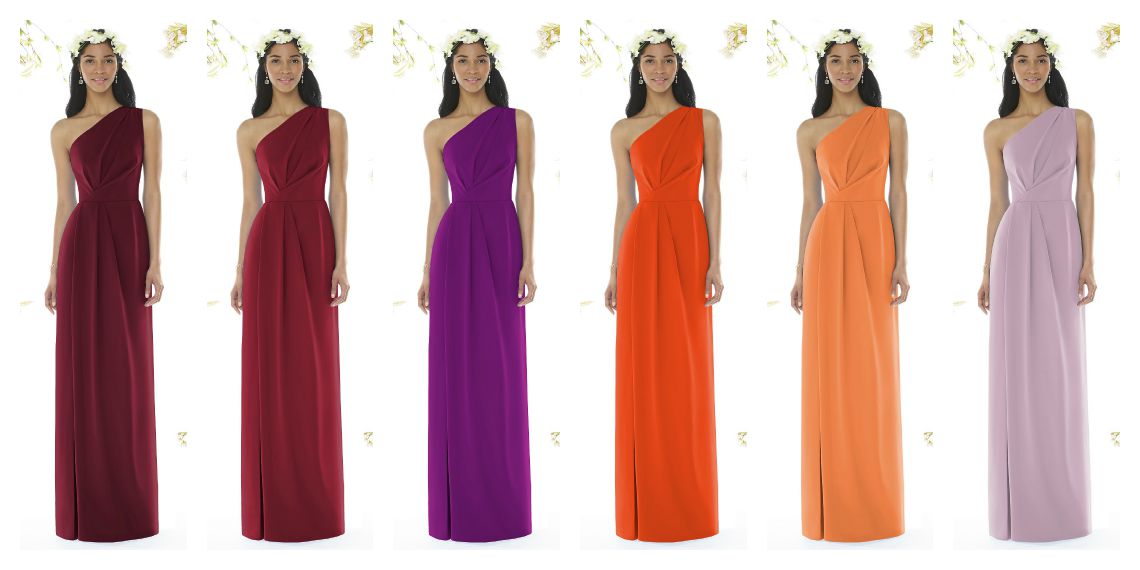 This fall try these colors in our Social Bridesmaids Style 8156 bridesmaid dress!
If you love purple, the rich reds and you love the beautiful shades of orange during the fall, you will love this color combination! It is just a beautiful array of colors that will definitely make you feel the magic of your wedding.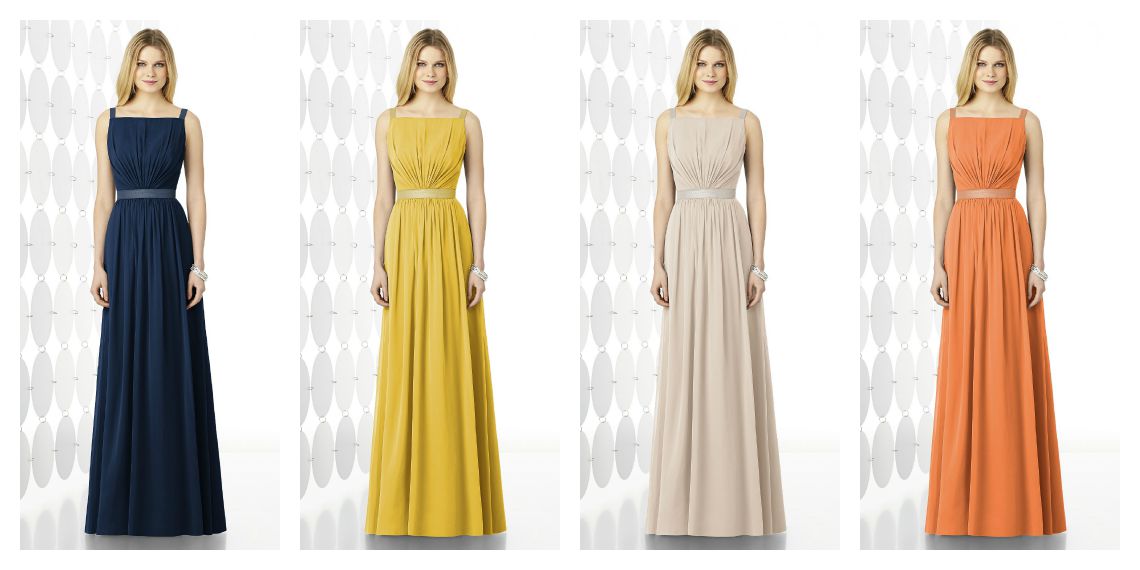 We love these colors in our After Six Bridesmaid Style 6729 bridesmaid dress!
While the midnight blue is a dark hue, it is a very versatile color that works well for a preppy yet rustic wedding for the fall! The midnight blue is great for all seasons, so if you aren't getting married this fall, it is still a color you should consider for your wedding!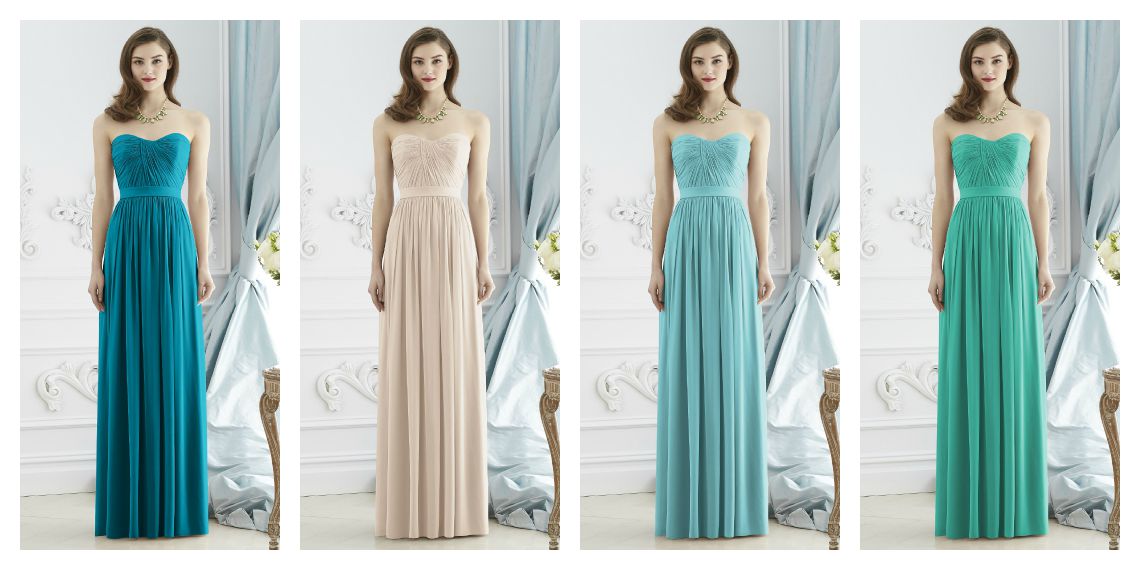 Something blue in our Dessy Collection Style 2943 bridesmaid dress
Believe it or not, this is a great fall color combination! The Pantone oasis sets the tone for the rest of the colors for your fall wedding. You can infuse creams and light browns with this combination for the perfect fall wedding look.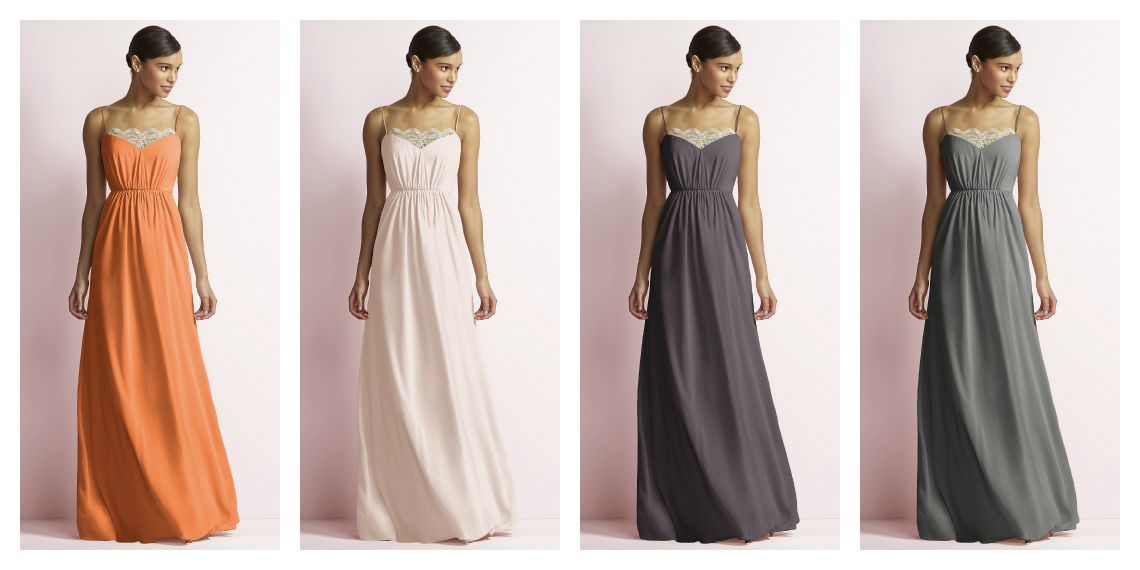 You'll be glad you picked this color combination in our JY Jenny Yoo JY508 bridesmaid dress
Make a bold statement with the bright Pantone clementine and calming it down with the Pantone blush, stormy and charcoal gray. This is a great color combination for a September wedding, when summer is just making its way out the door.
Don't forget to visit The Dessy Group Pinterest page for more color inspiration! And you can find all our newest fall bridesmaid dresses here on Dessy.com!