A Bright Pink Wedding Theme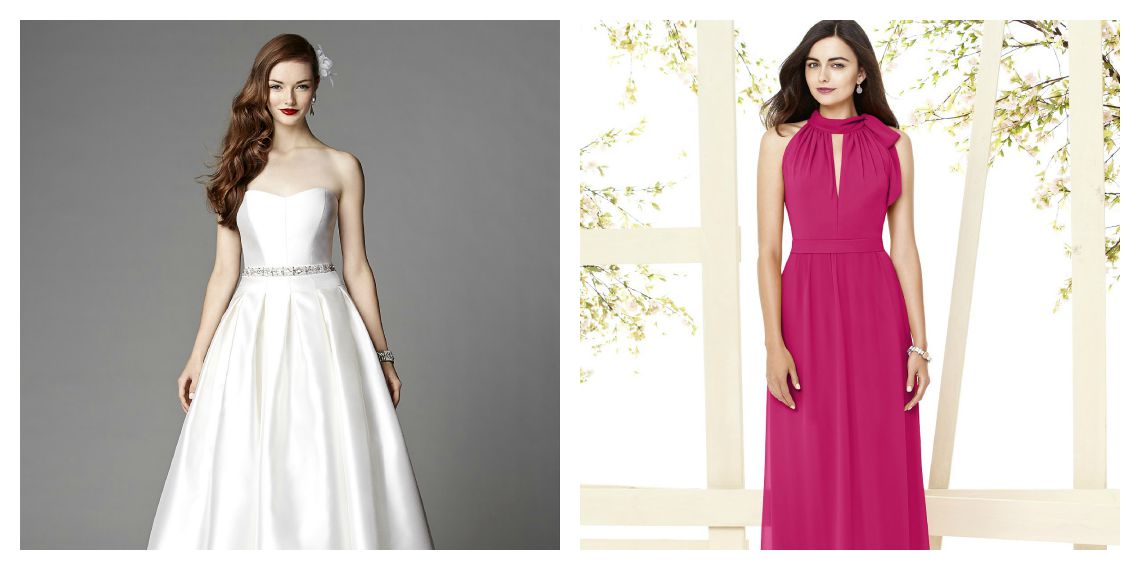 Add a little sparkle (or a lot!) with a very bright pink for your wedding. What is great about the Pantone tutti frutti color is that it will go well for any time of the year.

Getting married just after the holidays? What doesn't say celebration like sparkle and this color?

If you're getting married in the middle of summer, this color works too! Bright lively colors like the tutti frutti is what summer is all about. And don't be afraid to mix it up when it comes to your bridesmaid dresses!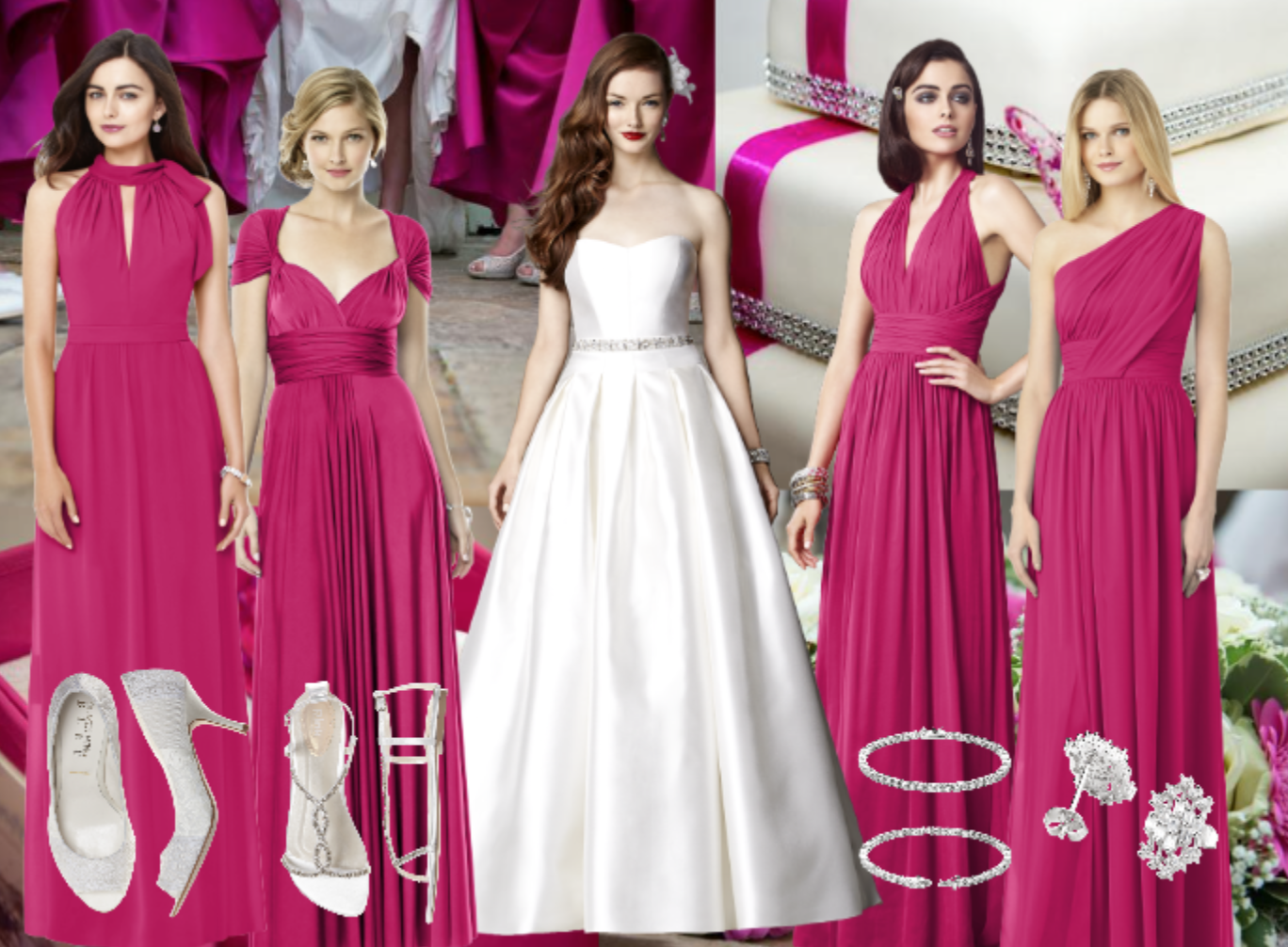 In this style board it was so hard to choose from all the bridesmaid dresses, but we think these are just some (of many!) you will love. We included the Social Bridesmaids Style 8150, the Dessy Twist Wrap Dress, Dessy Collection Style 2908 and the After Six Bridesmaid Style 6728.
Don't forget about the men in your bridal party! Check out all of our tuxedos at AfterSix.com.
Wedding images by Tracey Ann Photography