The wonderful Harrogate Bridal Show in mid September is THE place in the UK to see what's new, what's hot and, by its very absence, what's not in the Wedding World.




First up is the lack of delicate lace - fair enough, I hear you cry, as it has been in vogue now for a few years. Of course, it will never go away entirely, as intricate, tiny lace has to be one of the most bridal, virginal looks going. But the latest trend is for larger patterned lace or overlays, such as Broderie Anglaise. A whitework needlework technique, Broderie Anglaise features embroidery, cutwork and needle lace and was particularly popular in England during the 19th Century (hence the name!). A 1950s resurgence saw Bridgette Bardot wearing a gingham and Broderie Anglaise dress for her wedding to Jacques Charrier.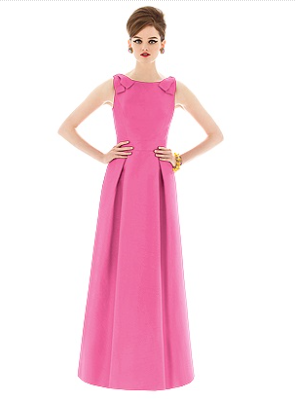 Second up is the return of the ballgown - hurrah, I hear you all cry! Box pleats, structured bodices and delicate tulle all combine with a full skirt for that ultimate gown. And that's not to be restricted purely to the bride - bridesmaids too are allowed to dress up but obviously, you can't have the aisle blocked with all the girls dressed like Anna from The King and I, so let the bride go full out and the bridesmaids can go for a parred down version like these beauties from Alfred Sung D629 (above) and Alfred Sung D519 (below).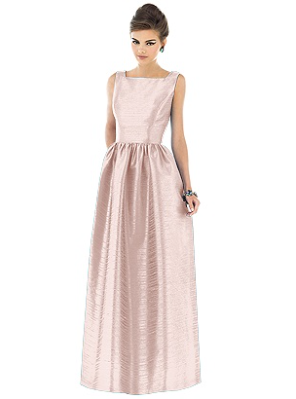 I've suspected for a while that embellishments (see my recent blog on embellished wedding shoes) and sprinkled-with-fairy-dust dresses were going to go large and sure enough, 2016 will see shimmery, layered gowns and sparkling necklines, straps, waists and bustlines all adding a touch of pizazz to the affair.
Want to make an entrance with real flair? Then the sweeping train bridal trend for 2016 is the one for you! Whether you want the fit-and-flair version or the full-skirted one, the theatre of a sweeping train is hard to resist.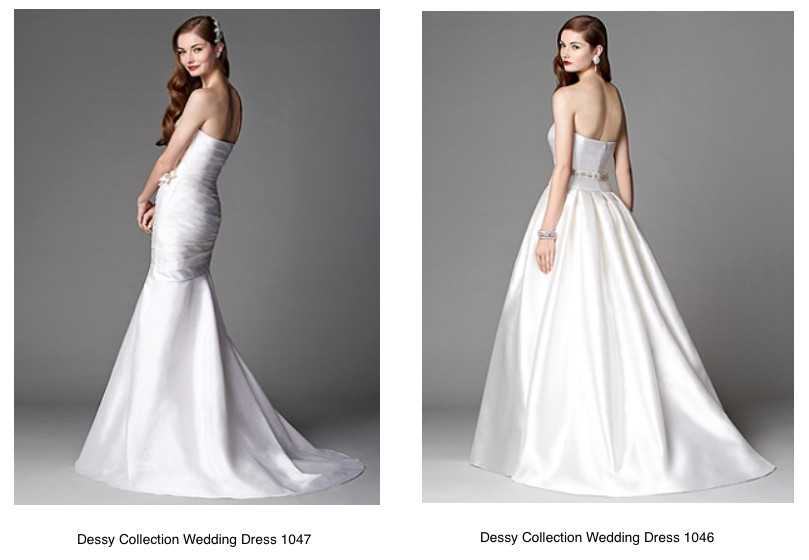 As far as colours are concerned, soft blush, light gold, oyster and powder blue are looking set to steal the show for the bride, but if you're still set on a white wedding, then why not let your bridesmaids wear the trend? This stunning Alfred Sung D706 is bang on in both colour and style with its smaller sweeping train which could echo the bride's fuller version.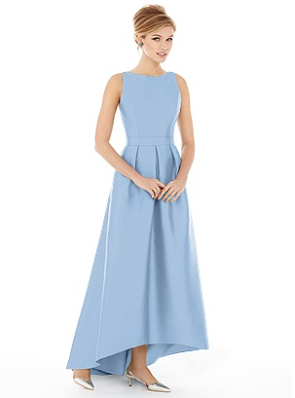 It looks like 2016 is going to be a stellar year to be a bride or bridesmaid. Which of the trends will you pick?