Black is back - or maybe it never really went away! Whilst you might think that black bridesmaids dresses (or even black BRIDE's dresses) are the reserve of the goths amongst us, think again. Sophisticated, glamorous and eternally versatile after the wedding day itself, there's no doubt that black bridesmaid dresses can just take the biscuit.
But before we look at some of the fabulous black bridesmaid dresses available from Dessy, I just had to share this glorious black wedding dress shot by the lovely Jenny Haas Photography. Gone are the days when 'Marry in black, wish yourself back' was hissed at any bride contemplating a black wedding dress; nowadays you can wear whatever you fancy, and I have to say that I really do rather fancy this dress and veil...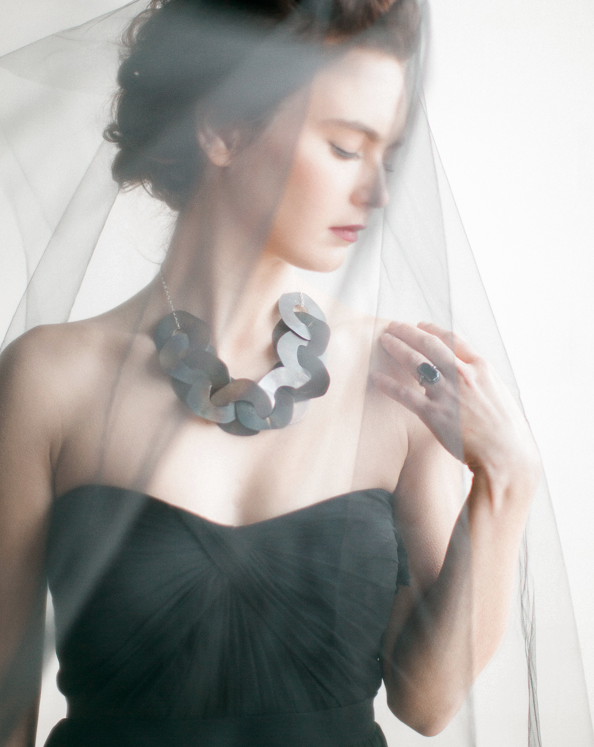 But back to the girls. I looked at short black bridesmaid dresses a while back, so here I'm just going to concentrate on long ones, which of course are particularly suitable for autumn and winter weddings.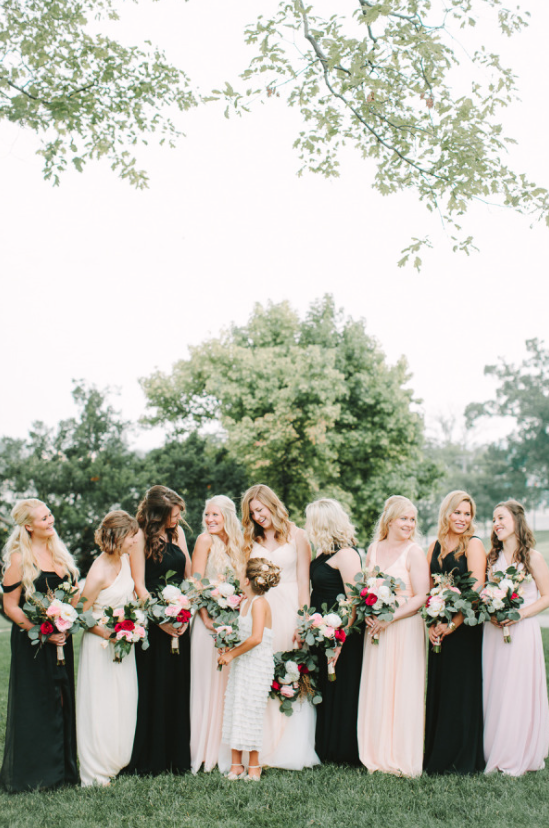 The bride above created an inspirational colour scheme by dressing half of her bridesmaids in long black and half in the palest of apricots and pinks. By introducing bright blood-red roses into the floral arrangements the whole effect is quite stunning and very feminine.

Similar dresses from Dessy would be (from the left) styles 2844, 6624, D704 and 2941.
Other ideas for dressing your bridesmaids stylishly in black come from these great images from Spindle Photography and Cheshire Wedding Photographers The Crawleys.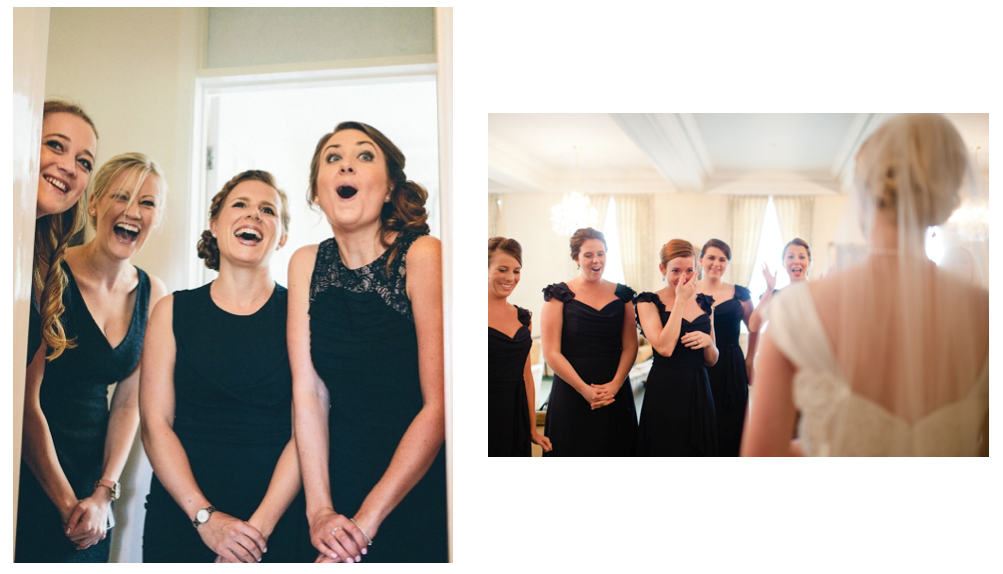 Dessy has so many gorgeous black gowns to choose from that I'm spoilt for choice so I've just put together a few of my very favourites...

From the left we have styles 2940, 8147, 6722, LR200, 6674, D469, D479 and D503. There's a Dessy style out there for every girl - enjoy hunting for it!