Beautiful Faux 'Diamond' Wedding Earrings at Affordable Prices
There will be some brides who will be lucky enough to inherit, borrow or even be gifted a pair of real diamond or pearl earrings on her wedding day. But, let's be honest here, not everyone has Cinderella's Fairy Godmother lurking around the corner! However, there's no denying (in my book at any rate) how appropriate and beautiful pearl and/or diamond earrings look on a bride. Which is why Dessy have come up with a lovely collection of faux diamond and sea pearl wedding earrings which look a million dollars and yet are actually very reasonably priced. I've collated some of the 'diamond' ones here for your perusal!
All the wedding earrings shown here are actually made of Cubic Zirconia, a low cost, synthetic material with a joyous likeness to real diamond. The earrings are set in brass-plated, hypoallergenic rhodium although it is still recommended to wear them once or twice before the wedding just to ensure that you don't have any reaction.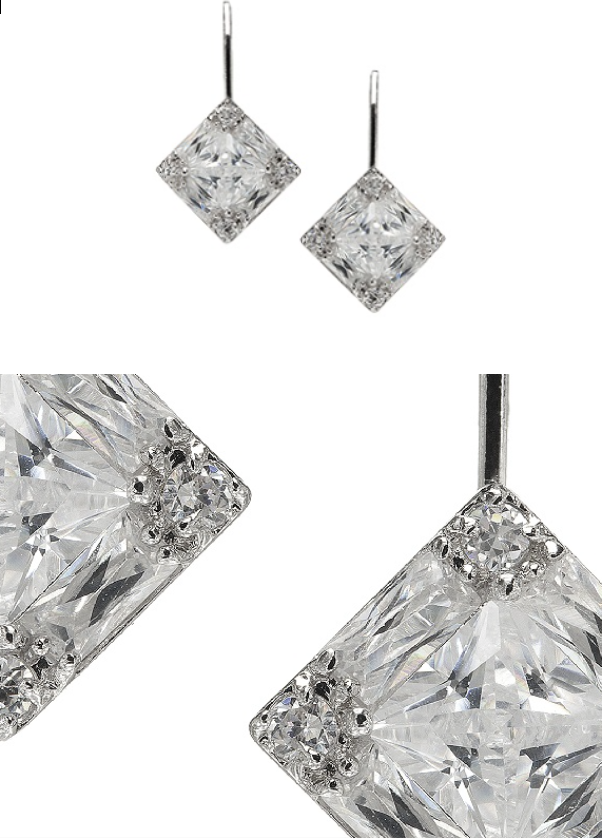 These faceted Princess cut earrings (above) give a classic and elegant appearance. The Princess cut is, nowadays, the second most popular cut shape for diamonds (after the 'round brilliant' cut). The face is square or rectangular with the profile similar to an inverted pyramid, lending plenty of sparkle to the earring - an absolute bargain at only £15!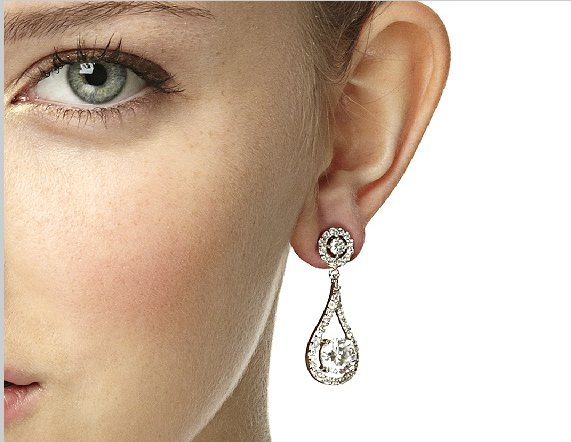 The pretty drop earrings above feature brilliantly faceted solitaire cubic zirconias suspended in a bezel teardrop setting. The design captures perfectly the balance between a lot of sparkle whilst maintaining enough delicacy not to be bling - perfect for the modest bride and incredibly priced at only £22.
These stunning Empire Chandelier diamond wedding earrings below however would definitely suit a bolder or more statuesque bride who wanted to make more of a statement with her wedding jewellery. Amazingly, these hand-worked earrings are only £25.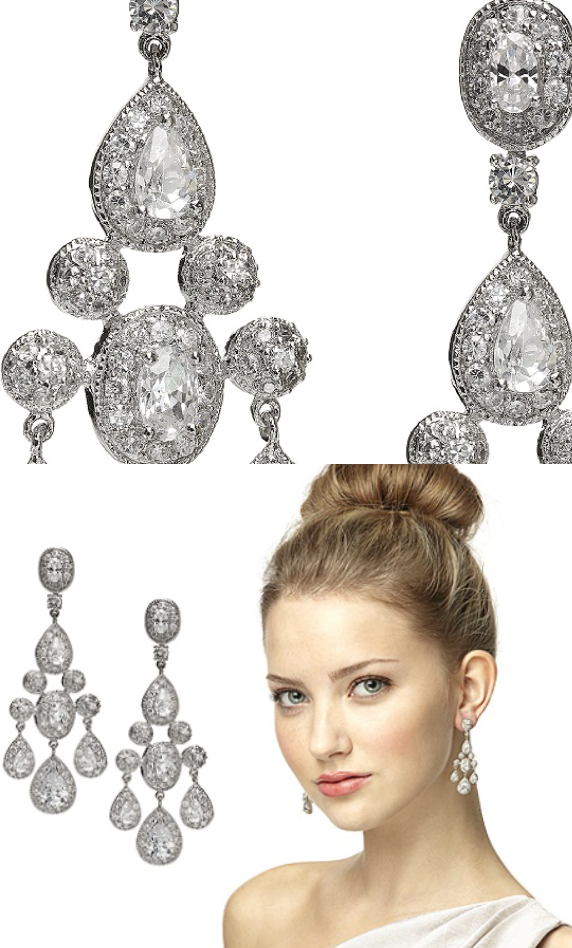 I also love these cushion-cut earrings seen below - they are gorgeous, swinging sweetly from a rounded, bezel-set post, and definitely add a certain je ne sais quoi without being over-powering. The cushion-cut (which used to be called the 'old mine' cut) is a square with rounded corners, and has been around for two centuries. In fact, until the early 20th century it was the diamond shape: cushion cut diamonds tend to have more 'fire' than modern cuts, which is why they are still popular. Especially when you can get faux diamond ones like these for only £19!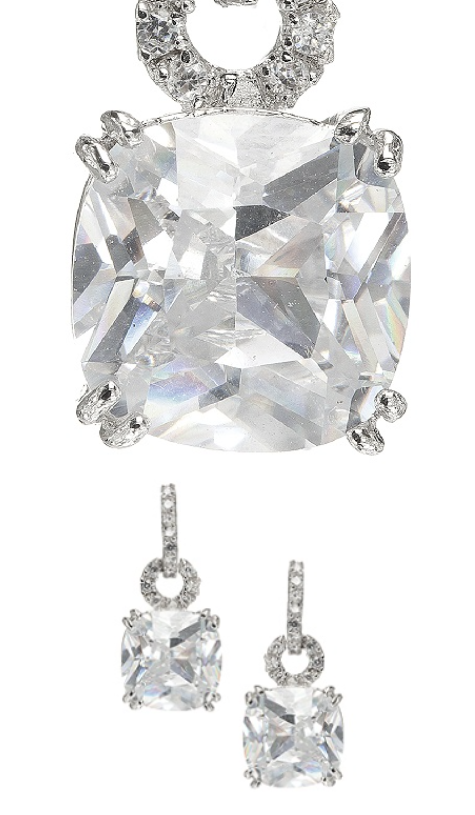 And finally, if you'd rather go for a stud than a drop earring, these darling patterned studs have the added attraction of looking like you've inherited them whilst only costing £13 - you can't say fairer than that!