Cap Sleeve Bridesmaid Dresses
Ten years ago Roland Mouret unveiled his Galaxy Dress - a beautiful, elegant, square-neck dress that gave a stunning hourglass figure to all who wore it. A large part of its charm was the sleeve shape: cap sleeves, to be exact. And of course that was one of the clever design aspects as, let's be totally honest here, not many of us females have upper arms to die for. And according to a new survey out October 2015, the part of the female body that men equate more than any other with attractiveness, is their upper arms. Strange but true!
Anyway, back to Mouret and his iconic dress. To celebrate the ten year anniversary of this masterpiece, he has just launched the Galaxy Ten Capsule, a collection of tops, skirts, dresses and even a jumpsuit in coral, navy and cream. And they are just divine.
So if you are looking for a gown that flatters the upper arm for your wedding, take a look at the selection of cap sleeve bridesmaid dresses that Dessy has; I've used a similar colour palette to the talented Mouret so it will be interesting to see what you think.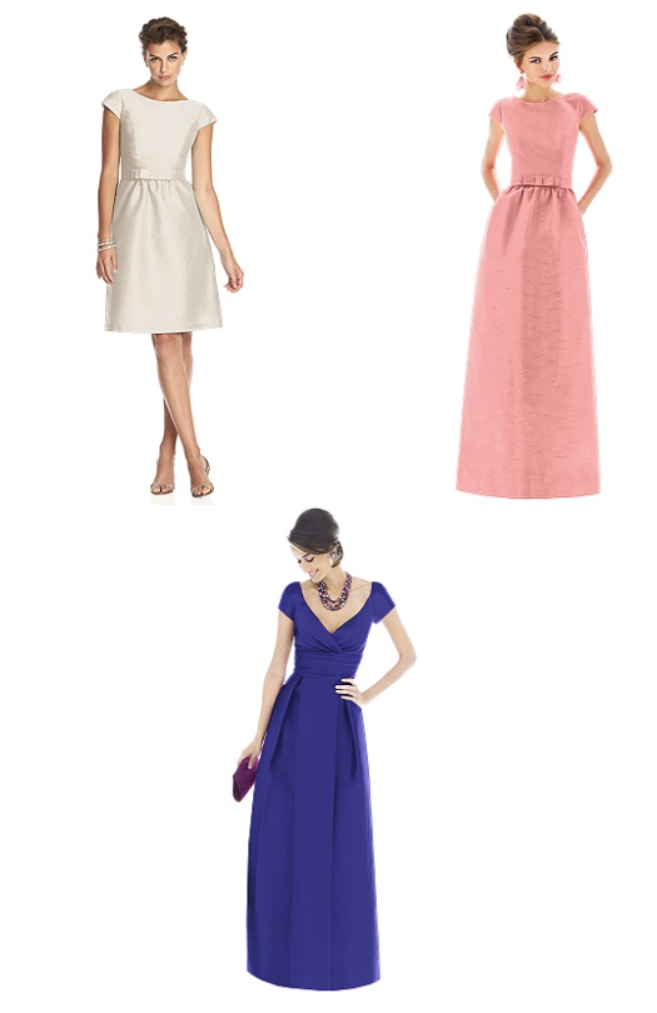 From the top left clockwise we have Alfred Sung D568 in Champagne, Alfred Sung D571 in Apricot and Alfred Sung D503 in Electric Blue.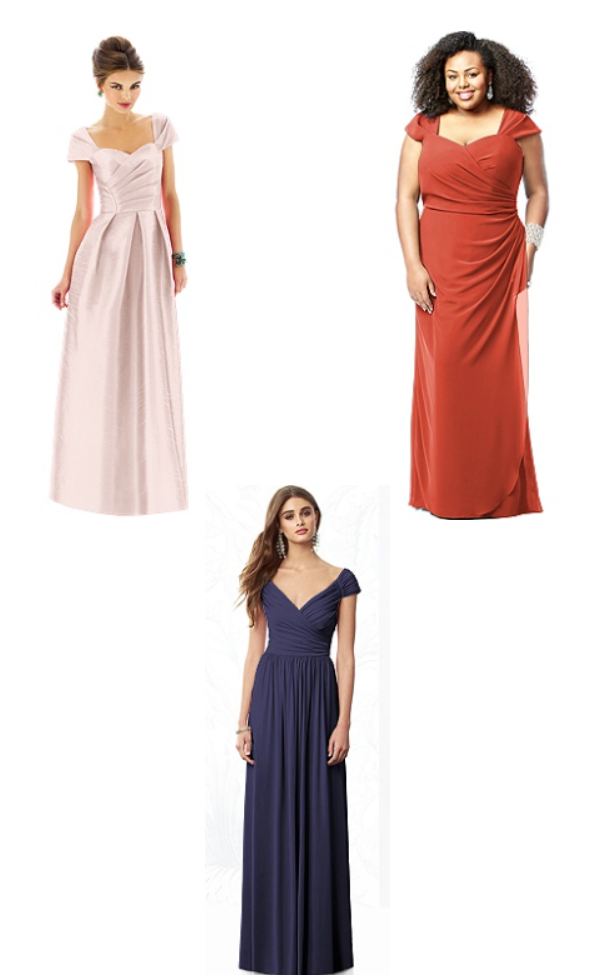 Clockwise from top left we have Alfred Sung D575 in Pearl Pink (my favourite!), Lovely Plus Size 9008 in Spice and Dessy Collection 6697 in Amethyst.
And finally we have Jenny Yoo JY509 in Cameo, Dessy Collection 6687 in Firecracker and Jenny Yoo JY504 in Midnight.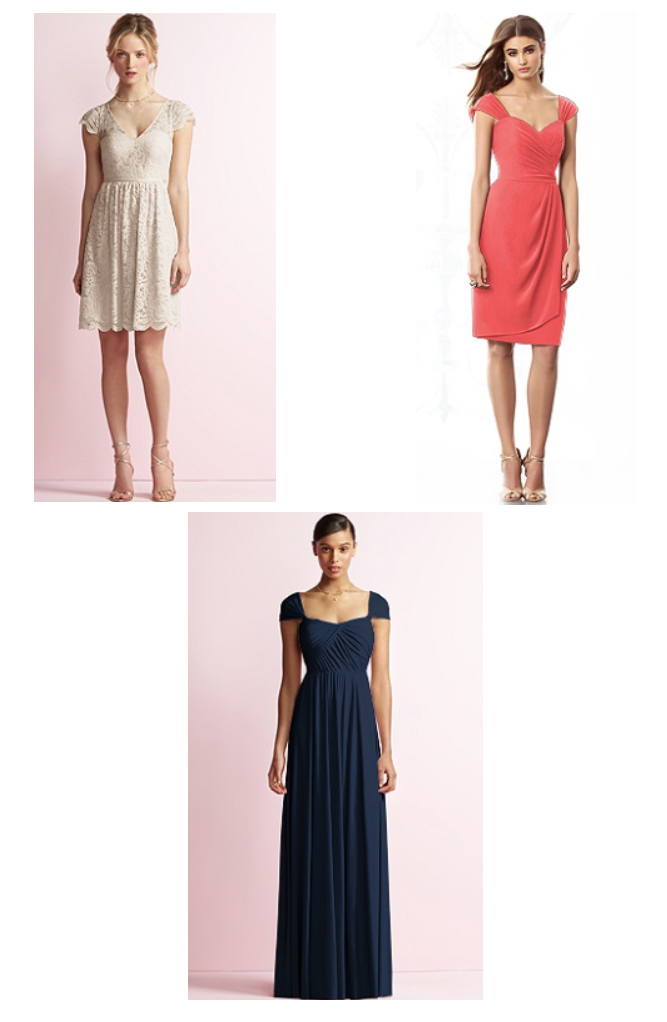 And of course, for the autumn and winter months, a little more sleeve goes a long way! Good luck choosing your dresses.