Buddy moons, baby moons and mini moons
Farewell, romantic honeymoon for two
hello buddy moons, baby moons, mini moons...
Research out earlier this year showed that nowadays only 38% of us take a two week honeymoon, as opposed to 80% ten years ago. This is partly due to work pressures and partly due to the spiralling cost of weddings which falls more often that not on the happy couple themselves, unlike in previous times when parents were more likely to foot the bill.
And even more shockingly, according to a study by LateRooms.com, 10% of couples don't have a honeymoon at all! So to help you through the various moons out there, I've compiled a little list!
The baby moon
When Fin and Lena married in Ireland last year, their daughter was just 18 months old and no way did they want to leave her with the grandparents after the wedding. "That would have been just plain odd!" said Lena, "The wedding was as much about us as a family as it was about Fin and me as a couple." And with more people giving birth out of wedlock in the UK than ever before the trend of the baby moon is on the rise.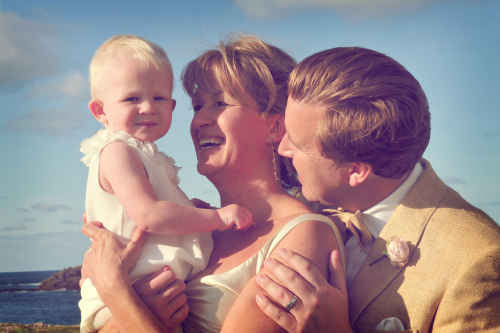 The family moon
Second marriages have fuelled the rise of the family moon. If the couple wants to bring their child with them and yet one or other already has children from previous marriages, it wouldn't get family life off to a great start if you left someone behind. Mind you, it would add to the cost of the whole holiday so maybe this one is more for the rich and famous.
The mini moon
Some choose to have a mini moon, particularly if they have paid for the wedding themselves or are busy setting up home with all the costs that that entails. A mini moon is, as the name suggests, a short break for the bridal couple immediately after wedding, normally with the hope of a longer holiday/delayed honeymoon later in the year. An increasing number of people in their early twenties think that this is the way forward for them and some even ask guests to chip in to a Delayed Honeymoon Fund rather than buy a wedding present.
The buddy or groupie moon
And of course nowadays, many people (some 48% of heterosexual women in the UK) co-habit prior to marriage and so the setting up of the home as newly weds is less of an issue. So what's to stop them having a honeymoon? Some cite the fact that it would 'weird' and 'a little dull' to holiday with just their partner, having been used to holidaying with larger groups of friends over the years. (That could be viewed as a little portentous for the marriage, but I guess time will tell!)
More understandable for a buddy moon is if you have a destination wedding. When Gemma and Stephen got hitched three years ago in Turkey, they were so appreciative of their family and friends coming out for the ceremony that they felt it would be downright rude just to walk away into the sunset at the end of that idyllic day. So they met their guests for breakfast the next morning and spend the day on the beach with everyone for more merriment and partying. Once all of their guests had departed back home, the happy pair had a couple more days of sunshine at the hotel before also heading back home. In fact, a mini, buddy moon!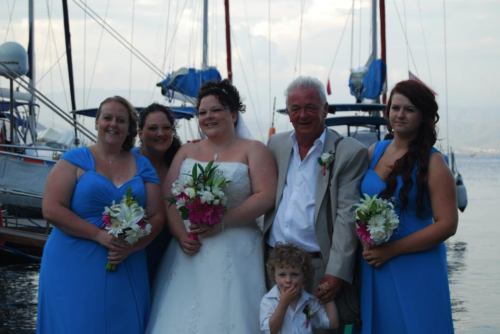 For whatever reason, we all seem so busy nowadays that there never seems enough time to see those who live relatively close to you, let alone those who live abroad. So if someone makes the effort to take time out of their busy schedule to fly over for a wedding or drive a long way to be with you, it's understandable that you will want to spend some quality time with them. And there's no doubt that on your wedding day, proceedings do seem to happen on fast forward, so it makes sense to extend the time you can spend with your special guests after the wedding; after all, what's wrong with having a seven day celebration? More and more hotels and large villas are getting in on the act and it's not hard to find a house that will sleep a large number of people in relative luxury. The problem would be narrowing the guest list down to the right number to join you and your partner!
One word of advice? If you do rent a large house out for you and your chums for your buddy moon, make sure you discuss in advance how the costs will be shared, so there are no awkward conversations to be had later on. And if you can, look into hiring a local cook and cleaner too - after all, surely on any kind of moon you don't want to be doing housework!